by Isabel Dycus, 2017-2018 Student Body President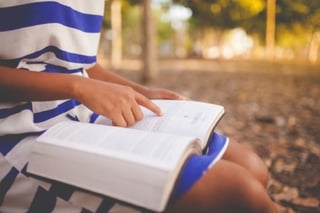 Our theme verse for the year is Philippians 4:6-7 which says, "Do not be anxious about anything, but in every situation, by prayer and petition, with thanksgiving, present your requests to God. And the peace of God, which transcends all understanding, will guard your hearts and your minds in Christ Jesus."
Worry. Whether you admit it or not, all of us have worries. Worry can come in many forms: anxiety about the future, insecurity over what people think about us, fear of the unknown, and concern about relationships. Worry is fear colliding with feelings of powerlessness and a lack of control.
The dictionary definition of worry is to torment oneself with or suffer from disturbing thoughts. When we have worry it leads us astray and gives the enemy a foothold in our lives.
Worry is the perfect avenue for the devil to take when trying to deceive us. Worry tears a person apart. It creeps into every aspect of our lives, slowly causing us to lose sleep, focus, and dedication every day.
God does not want to compete with anxiety in our lives. The more time we spend worrying, the less time we are spending thinking on Godly things. As children of God we shouldn't be anxious about anything. God doesn't want His children to suffer. He loves us with an unfailing, never ending, all powerful love.
His word says that "God provides for all our of needs according to His riches in glory." When God says He will provide for all our needs, He means every single one of them: physical, emotional, relational, financial and the biggest of them all salvation. He provides for us even when we don't know what we need. We should focus on being thankful for what God has blessed us with, instead of focusing on on our fears.
God makes it possible for us to be winners, not worriers.
So, what does that mean for us? As children of the King, we are supposed to be more than overcomers. Which would you rather have? Anxiety about things that you can't control or the peace of God in every aspect of your life. Sounds like an obvious answer right?
So, why is it so hard for us to accept God's peace and provision? We must make a conscious effort to ask for what we need and trust that God will provide always.
So, to my fellow seniors, I encourage you to not fear the future. Enjoy your senior year and trust that God has a wonderful plan for your life. Remember Jeremiah 29:11, "For I know the plans I have for you says the Lord, plans to prosper you and not to harm you. Plans to give you a hope and a future.
To the juniors, I've been where you are right now. Don't overwhelm yourselves. Put in a perfect effort, have fun and know that God will get you through all things. Remember Philippians 4:13, "I can do all things through Christ who strengthens me."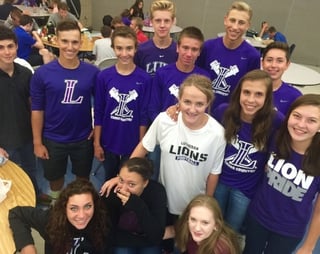 To you who are sophomores, just because you aren't upperclassmen yet doesn't mean you can't start being leaders to those around you. Try to make a conscious effort to help the freshman. You were in the same shoes as them not to long ago. Remember Philippians 2:3-4, "Do nothing out of selfish ambition or vain conceit. Rather in humility value others above yourselves, not looking to your own interests but to the interests of others."
Freshmen, try not to be too anxious. I know all of you are nervous about one thing or another. Be open minded in trying new things and meeting new people. Don't be afraid to ask if you have questions about anything. Remember Deuteronomy 31:6, "Be strong and courageous. Do not be be afraid or terrified because of them, for the Lord your God goes with you; he will never leave nor forsake you."
Finally, I want to leave you with Philippians 4:8 " What is true, whatever is noble, whatever is right, whatever is pure, whatever is lovely, whatever is admirable…think on these things."
This verse sums up what we as children of God should be thinking about. As long as we have these things occupying our thoughts, there will be no room for fear. Remember, we you are a winner because God has made you one.