By now you've probably compiled your summer fun list. Two and a half months can seem too short, but this is one unique summer. You might find yourself with more time on your hands, or you might be recovering with the rest of the world from the darkness of the last four months.
That's why this summer is a great opportunity to let Jesus' light shine for you and through you! "A leader is a dealer in hope," said Napoleon Bonaparte. What better way to use your summer than to find creative ways to share hope with the people in your life. So open a journal or notes app on your phone and check out the list below for some fun ideas for offering help to your people.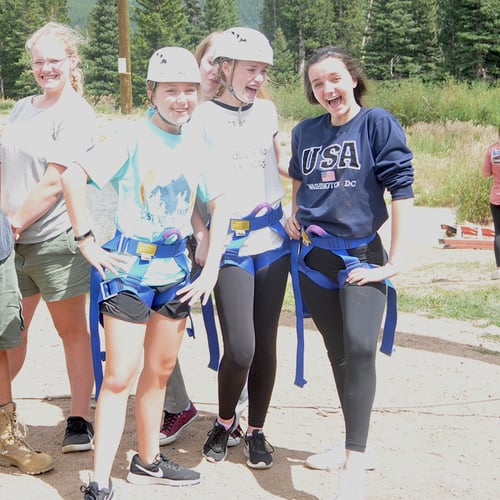 Think of a way to help one person in your life this summer
Do you have grandparents, elderly relatives or church friends who are in the at-risk category? You could offer to do their grocery shopping, put in online orders, mow their lawn, become pen pals, or if they're comfortable, sit on their front porch with them (socially distanced, of course) and enjoy a glass of iced tea and conversation together.
Young families have gone without childcare for many months. Free babysitting would be an appreciated gift!
Check in with your church to see if there is someone who is sick or has recently had a baby for whom you could provide a meal.
Offer to help your neighbors free of charge with pet or house sitting, yard work, or dog walking.
Think of one creative way to show your parents that you love them this summer
Gary Chapman's book "The Five Love Languages" explains how we all have different ways of showing and understanding love. Which of these categories would best demonstrate to your parents your love for them?
Words of Affirmation: Write a few notes of love to hide around the house, or write them a letter and send it through the mail so they get a welcome surprise in their mailbox.
Quality Time: Think of things you love to do with your parents, or things they love to do with you but don't have time during the school year. This could include asking them to go for a hike or a bike ride, shooting baskets in the driveway, asking them to teach you how to change the oil in the car, arranging a yard game night with snacks and drinks, or taking them out to ice cream.
Gifts: Gifts from kids never need a high monetary value--parents appreciate the thought the most! You could craft a DIY project like a bird feeder or painting, or you could buy them something on their wish list. You can fill up one of the family vehicles with gas, or surprise them with their favorite coffee drink or donut in the morning.
Physical Touch: A hug is worth more than a thousand words! At least, it is for those parents whose gift is touch. Surprise your parents with more hugs than usual, or cuddle up on the couch with them to watch a movie.
Acts of Service: Parents love a homemade meal, or to be surprised by your inspiration to do a chore they haven't asked you to do. Can you imagine the look of surprise and happiness on their face when they see you deep cleaning the bathroom?
If nothing on this list strikes a bell with you, you can brainstorm your own unique ideas inspired by your relationship with them.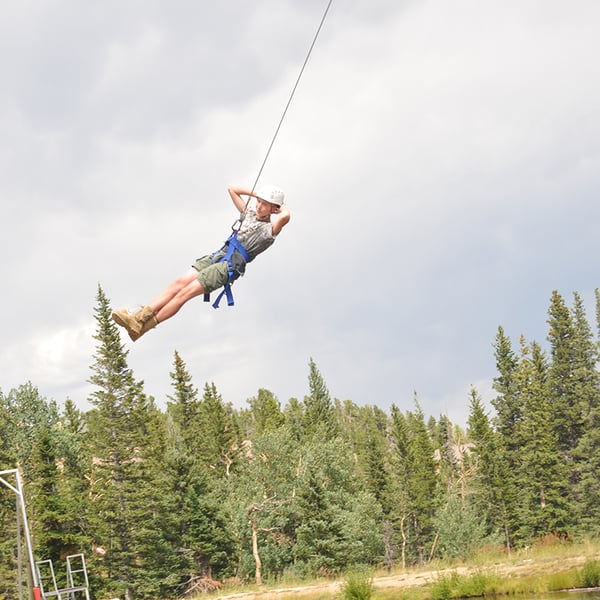 Think of one way you can encourage a friend this summer
You know your friends and what makes them feel heard. Are any of them going through a particular challenge right now? First, pray for them and let them know you are. Then you can come up with other ways to encourage them. Make a plan to text them a Bible verse daily or weekly; send them a letter listing what you love about them; invite them out to coffee or dinner to listen to them. While they talk, tune in for other practical ways you can help, too.
Think of one way that you see God working in your life this summer
God not only wants to use you to help others this summer, but he also wants to bless you through your giving. As you encourage the people in your life, think about how God is teaching you. Each morning or evening, reflect in His Word and with prayer to see how your heart is being transformed to be more like His. As you are His hands and feet, you will be changed by His hands and feet, and your summer will not only be fun, but meaningful.