In the fall of my senior year at Denver Lutheran High, my mom was diagnosed with breast cancer. My family and I were shocked, scared, and confused. Suddenly the certain future we all took for granted was full of questions, and they no longer concerned what dress I would wear to Homecoming. Instead, it was: what treatment will she need? Will it be painful? How much will it cost? What will it do to her body? How will it affect our family and her work? And scariest of all, will she make it through?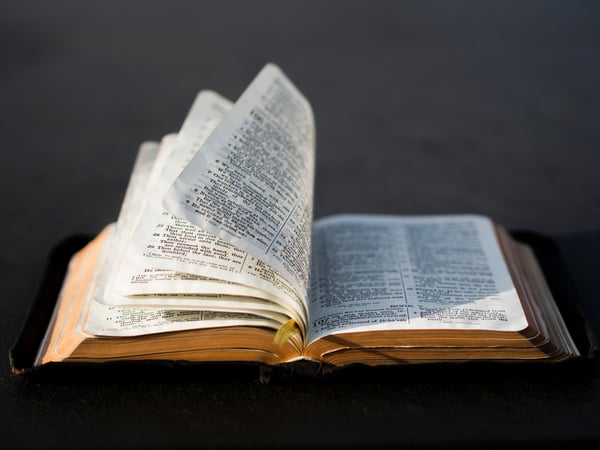 One night I was with friends at a Tuesday night worship service when we sang these words:
Broken I run to you for your arms are open wide
I am weary but I know your touch restores my life
So I wait for you
So I wait for you
I'm falling on my knees
Offering all of me
Jesus you're all this heart is living for
--"Hungry" by Kathryn Scott
I am not an easy crier. But these words immediately brought me to tears, reminding me of my fear, broken heart, and what I finally felt as desperation for God. Never before had I needed him in such a real way, and it brought me the closest I had ever been to Him.
We will all face brokenness and pain in this life. Whether it's experienced in close proximity, like a sick parent, a broken friendship, a failed grade or a lost championship, or whether it's more distant, such as war, poverty, or natural disasters, all the evil in the world weighs heavily on us and reminds us of our sinful world.
The Apostle James would have known trials all too well as a persecuted follower of Jesus and as Jesus' brother. He saw Jesus mocked and hung on a cross, he experienced persecution with the Christians around him, he lived under the control of the corrupt Roman government, and in the end, he was a martyr for his faith. And because of all of it, this is what he writes:
"Consider it pure joy, my brothers and sisters, whenever you face trials of many kinds, because you know that the testing of your faith produces perseverance. Let perseverance finish its work so that you may be mature and complete, not lacking anything...Blessed is the one who perseveres under trial because, having stood the test, that person will receive the crown of life that the Lord has promised to those who love him" (James 1:2-4 and 12).
The Message translation says it like this: "Consider it a sheer gift, friends, when tests and challenges come at you from all sides."
A gift?! Really?
James is teaching us that when we face trials or see big problems in the world, it's an opportunity to work out our spiritual muscles. If we lead an easy life and never have a chance to test our faith, we wouldn't know how far we can trust God. Like the team-building activities that the freshman go through on their retreat, God gifts us opportunities, like trust falls, to teach us to jump into his arms.
He does not cause the pain in the world--that's all a result of sin. But instead of leaving us to atrophy in our self-reliance, God allows struggles to teach us to fall to our knees and see how much we need him. It's in our vulnerability that we acknowledge that Jesus alone has the power to rescue us, and he alone can help us develop our faith muscles to walk through this life with him until we reach eternity.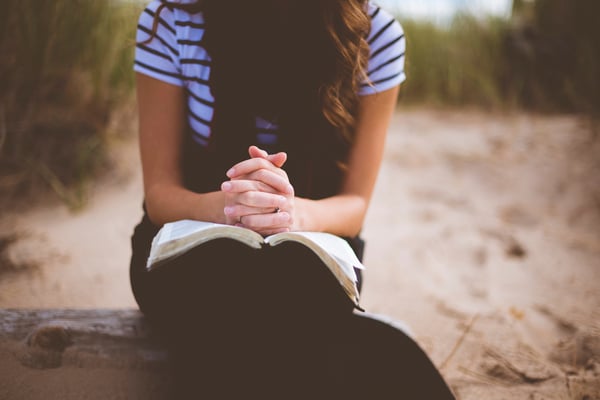 The next time you are faced with a personal struggle or with the overwhelming sadness in this world, say a prayer of thanks:
Heavenly Father,
Thank you that this world is not the end.
Thank you for making all things new.
Thank you for teaching me how to need you and how to trust you.
And then, pray the last verse of the Bible as a prayer:
"Come, Lord Jesus" (Revelation 22:20).
Because when Jesus comes again, he will banish all pain and sorrow and tears and we will be face to face with our Savior and King for all eternity.
"Every good and perfect gift is from above, coming down from the Father of the heavenly lights, who does not change like shifting shadows" (James 1:17).