When was the last time you experienced deep darkness?
I don't mean the kind of darkness lit by the light of an exit sign, night light or stars. I mean darkness without any trace of light--the kind that leaves you feeling a little afraid, alone, facing the unknown.
Even with the hope of a new year and a new start, some of us can relate to that deep darkness experience. It's the feeling we have when we've prayed over and over without the answer we want; when we face a challenging day and want to crawl back under the covers; when the new year is just around the corner and we feel like we barely made it through the current year. It's a feeling of hopelessness.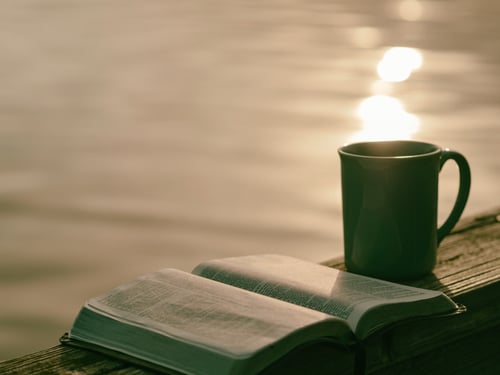 Let's read a story told by Jesus about the importance of never leaving home without hope:
"At that time the kingdom of heaven will be like ten virgins who took their lamps and went out to meet the bridegroom. Five of them were foolish and five were wise. The foolish ones took their lamps but did not take any oil with them. The wise ones, however, took oil in jars along with their lamps. The bridegroom was a long time in coming, and they all became drowsy and fell asleep."At midnight the cry rang out: 'Here's the bridegroom! Come out to meet him!' "Then all the virgins woke up and trimmed their lamps. The foolish ones said to the wise, 'Give us some of your oil; our lamps are going out.' "'No,' they replied, 'there may not be enough for both us and you. Instead, go to those who sell oil and buy some for yourselves.' "But while they were on their way to buy the oil, the bridegroom arrived. The virgins who were ready went in with him to the wedding banquet. And the door was shut. "Later the others also came. 'Lord, Lord,' they said, 'open the door for us!' "But he replied, 'Truly I tell you, I don't know you.' "Therefore keep watch, because you do not know the day or the hour." (Matthew 25:1-13).
Israelite weddings were big deals. In fact this was probably the party of the year. So why in the world did some of the virgins not bring their extra oil? Maybe they got too busy with work and forgot to pack it. Maybe their bag was full because they packed too many outfits. Maybe they didn't really think he would come and they lost hope.
It's easy for us to leave our hope at home, too.
But hope in Jesus reminds us to prepare our hearts in the darkness when we can't see yet. If we trust who He says He is, then we can trust He will come back for us. We keep our lamps lit in the deepest night because Jesus is coming.
In the deepest darkness of despair, when the Jewish people couldn't see how a Savior would rescue them, the prophet Isaiah proclaimed, "The people walking in darkness have seen a great light; on those living in the land of deep darkness a light has dawned" (Isaiah 9:2).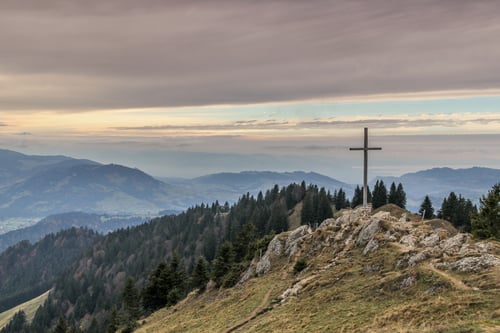 These words are for us, too, the people living after Christmas, wondering how God is working in our lives when we can't see. When we can't yet see and we find ourselves struggling to hope, we can remember these three promises to keep our lamps lit:
God sent his Son as a baby into our world to die for us so that sin and death would have no more power over us.


We are in a season of waiting, but it is promise-waiting, not pointless-waiting. God is always working for good in the deepest darkness, even when we can't see.


Jesus will come again to make all things right and we will live with him forever in eternity!
As the newness of 2020 already starts to wear off, ask God to make himself known to you each day, and wait expectantly with hope to see how He is working in your life.

Prayer: Wonderful Counselor, Almighty God, Everlasting Father, Prince of Peace… thank you for the promise of your second coming! Light my lamp with hope. Help me to wait patiently. Let me live for the glory of your promise that you are making all things right, and you will come again to bring peace! Amen.