When it comes to smarts, people typically think of their school test scores and IQ (Intelligence Quotient.) But did you know there's a new type of intelligence? It's called an EQ, or Emotional Quotient, and it's being used to create healthier school and workplace environments.
If you'd like to see a fun take on emotional play in action, watch Pixar's recent movie "Inside Out." The main characters in the movie are a little girl's vibrant, personified feelings. As the girl faces difficult circumstances, Joy, Sadness, Anger, Fear and Disgust bounce her around seemingly against her will. This inside look into her mind demonstrates how influential our emotions really are and how important it is to learn to manage them.
That's where emotional intelligence comes in. EQ is the ability to name and respond in a healthy way to our emotions and the emotions of others. It's an important concept because it can equip us to cope well in school, work, and personal situations, manage conflict resolution, develop creative problem solving, and nurture relationships.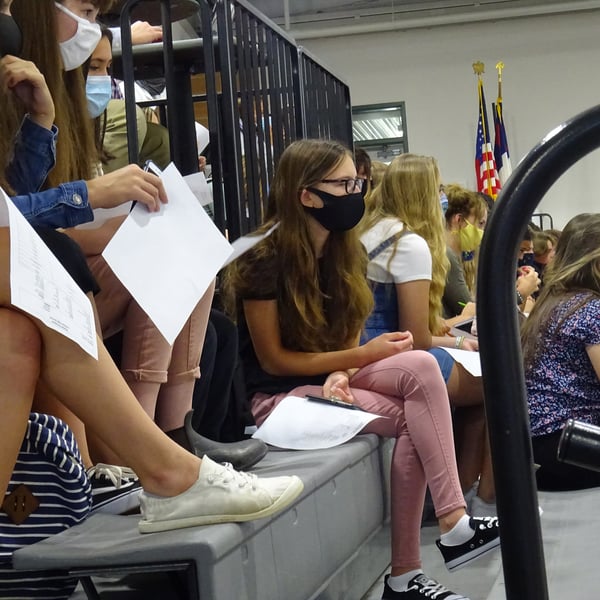 The Three Skills of Emotional Intelligence
Emotional Awareness
EQ begins with recognizing and naming emotions. This means taking the time to interpret both surface and underlying emotions for yourself and others. For example, let's say you've had a rough day at school. You stayed up late studying for an exhausting math test, your friend backed out on your weekend plans, and orchestra rehearsal was painful. You walk in the door, your Mom asks you to clean your room, and you explode in anger. Emotional awareness is understanding that your surface feeling is anger, but it's probably stemming not from your feelings toward your mom, but frustration from your day. That awareness allows you to take the next step:
Managing Emotions
Using your emotions in a healthy way means regulating them and helping others do the same. Imagine that before you explode in anger, you recognize it bubbling up and are able to take a deep breath, think through your feelings, and respond in a calm, reasoned voice. Maybe you say something like, "I'm sorry mom, I had a really bad day at school. Can I have some down time in my room before I clean up?"
Managing emotions means thinking of your own feelings and also the feelings of other people involved, such as your mom. For example, let's say you come home from school and notice that she looks sad. Instead of exploding about your day, emotional awareness means taking a step back from your own feelings and asking her about her day.
Applying Emotions
Now it's time to harness your frustration towards a healthy solution. How can your frustration teach you to creatively problem solve? You can use your feelings to think through your day and the emotion triggers. First of all, you know you were tired, so you can go to bed earlier. Secondly, you can talk to your friend in a kind way about your disappointment with your weekend plans and maybe reschedule. Third, you can schedule longer trumpet practice into your day so you play better in orchestra rehearsal.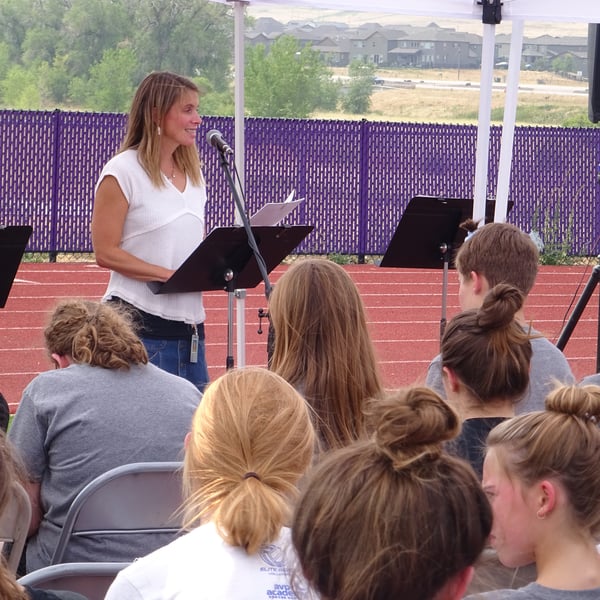 How to Grow in Emotional Intelligence
Although some people come into EQ skills naturally, they can be learned and also improved.
Acknowledge That Feelings Are Important
As you see from the above situation, the first step is acknowledging that feelings cannot be ignored. If you ignore them, they do not go away, they simply get pushed down and become toxic to you and others.
Learn How To Cope With Feelings
Everyone's personality is different. Some people's anger is quiet, and other's is explosive. Some people rarely smile, even when they're happy, and other people smile even when they're sad. What is a healthy way for you to deal with anger? Is it taking a deep breath, walking away for a moment, writing out your feelings, or another way? How do you best enjoy showing your happiness to your friends and family?
Love Your Neighbor As Yourself
Jesus' golden command teaches us to acknowledge the feelings of others in a loving way. Just as we need to learn how to name and respond to our own emotions, we need to respond to others with the same courtesy. Jesus intuitively knew how to be with sad, ashamed, or happy people when he walked the earth. His Holy Spirit lives inside us, and he can teach us to do the same, if only we will listen.
Building your emotional intelligence is a key part of growing as a person. When you name, manage, and harness your feelings in healthy ways, they are cues that can direct you to fulfilling relationships, schools, and jobs.