Ever heard the phrase, "You get what you pay for?" It's an idiom that's thrown around a lot and often accepted as so-called common sense. The more you pay for something, the more value you should expect in return. Stretching the logic a bit, many people then assume that the more something costs, such as a car or designer clothes, the more inherent value or quality those things should have.
While it may be true in some instances, oftentimes it's often less about the actual value of what's been purchased than the reputation one gets for being able to spend more. Bragging rights, in other words.
What about when it comes to where our students go to college and further their education once they graduate? Look at recent news, with the college admissions scandal where wealthy parents bribed and bought their kids admission to Yale and Stanford.
Don't we want our students to get into the most prestigious colleges around, even if it means going into debt or employing questionable tactics to do so? After all, going to those big-name colleges, Ivy League institutions...isn't that what will help guarantee future success for a student?
The facts don't reflect that reality, though.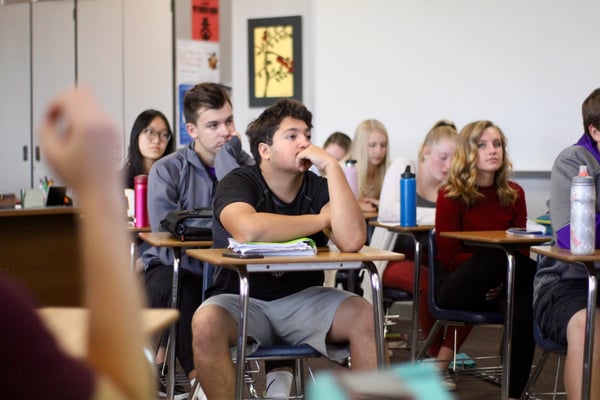 What's in a School Name?
While it might sound impressive to claim a degree from Harvard, Yale, Stanford, or other prestigious universities, beyond that name recognition, the benefits quickly diminish for college graduates. In fact, what's the one thing that makes a difference in a student's future career, earnings, and quality of life? Actually graduating from college at all, despite the actual institute they attended!
"I have no idea where most of the people who worked for me went to college. I just know: Did they get stuff done or did they not?"
- Former President Barack Obama
A Return on Educational Investment
While a college degree can certainly help improve employment opportunities and salary rates, it doesn't actually matter much where that degree was received from in the long run. One 10-year study showed that for most majors and careers, the specific school a graduate came from had no impact on their future earnings. Top college attendees average the same salaries as those from lesser-known alma maters.
It's also important to recognize that the stress put on a student to attend a prestigious university can cause ongoing pressure that severely diminishes their overall quality of life. Even if they end up with a slightly higher salary in the end, what of their personal well-being, mental health, and spiritual growth have they sacrificed for the sake of a few high-performing admittance exams? That's not even mentioning the massive financial debt they've likely accrued and all the added stress this contributes.

The Real Path to Success
Success in life isn't grounded on a specific university campus. It isn't written according to the ink on your graduation certificate. Higher quality of life and success are more readily attributed to traits such as perseverance and a growth mindset—two characteristics we seek to empower in students every single day at Lutheran High School.
We work with our students on how to handle things like learning from failure, overcoming obstacles, and seeing their commitments through to the end. These are the personal qualities we believe will contribute to their success far more than which college they get into or graduate from. Other factors, such as a student's desired degree and career passion can open up many other doors to ongoing education, rather than sticking to a narrow-minded perspective that only prestigious universities have any real value.
Beyond that, the relationships our students learn to establish and nurture with their friends, family, peers, and their faith are much better indicators of lifelong happiness and satisfaction. Finding a college that is the right fit for a student should take a higher priority than forcing them to fit a particular school ideal, conforming them to shallow definitions of success and value.
When you look beyond the Ivy League schools for your student, how many more options open up when they're driven by their passions and God's purpose in their life?