We see students at Lutheran High School as leaders, both in their classrooms and in their future careers and peer relationships. Now, one doesn't have to lead by being captain of a sports team or always having the highest grades in the class--though these are hardly bad aspirations. Simply being involved in school and extracurricular activities are an excellent way for students to foster strong leadership potential and healthy lifestyle habits that will serve them well for the decades to come.
Involvement in school activities beyond the usual classroom studying, homework, and class projects give students many more opportunities to learn, grow, and discover their true passions in life. Beyond leadership boosting and extra learning potential, though, here are three main reasons why students should get involved in their school.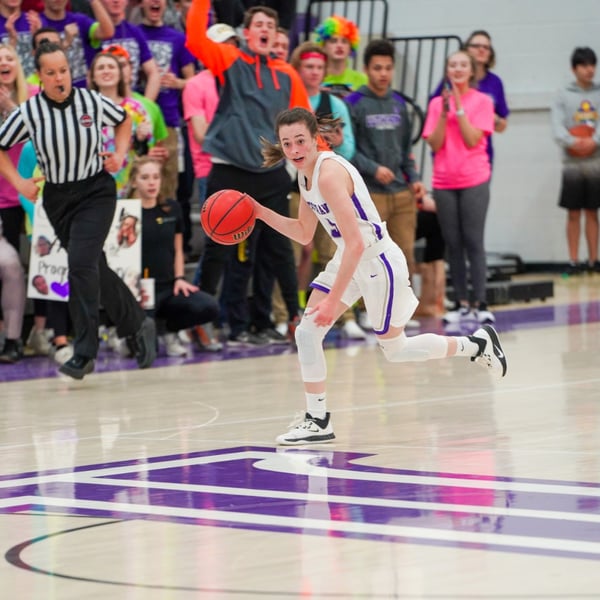 1. Higher Confidence
Many students (and adults, let's admit it) struggle with being confident. We are incredibly hard on ourselves, disliking any possibility of failing and looking bad in front of others – or we simply think we lack the smarts or skills to accomplish amazing things. Being involved in nontraditional school activities such as a science or chess club, doing volunteer work in the community, or pursuing an artistic endeavor can help students discover their untapped skill sets and help boost their confidence in ways that stick with them beyond the report card and GPA.
2. Healthier Social Relationships
No student is an island, and even long pursuits such as writing and art or solo sports are not truly ever done in a vacuum. Being involved in school-related activities gives students many more chances to engage with fellow students, peers, and positive adult role models who can help guide them in life. They learn healthier social skills, are encouraged to develop new aspects of their personalities, and can "come out of their shells" in a more natural manner through these time investments. It also gives students the chance to navigate murkier relational waters, such as dealing with interpersonal conflict, resolving differences of opinion, and discovering unlikely friends in people who hold opposing viewpoints and belief systems.
3. Life Skill Learning
"When am I ever going to use this in real life?" How many times have parents and teachers heard this question bemoaned by whole classes full of students? Well, fortunately, many extracurricular activities give students skills that are directly applicable to their lives and will come in handy in countless situations beyond their higher education and even their eventual jobs. This can include everything from learning construction skills via community house projects to communication skills to teamwork and organizational skills to public speaking and analytical thinking.
Bonus reason: Extracurricular activities are also a great way to potentially apply for and earn extra scholarships and grants for college. Internships and volunteer hours make for excellent resume boosters and material for essays.
What activities is your student involved in beyond the classroom? If none, then we encourage you to advocate for some extra engagement on their part, even if they just choose a club or sport for a semester at a time, and then move on to the next one. At least they'll be exploring potential interests that could spark a big career dream and a vision for their lifelong purpose. This counts for summer activities too! Any avenue of learning and growth is worth investing in during these formative years. Lutheran High School has a wide range of athletic, The Arts, and clubs for students to get involved in. Take a minute to see what might be a great match for your students!