Greater Impact - A Look Inside, Pt 3: Giving
Why does Lutheran High School ask for donations? Read about why the generosity of our community keeps our doors open for us to make a Greater Impact.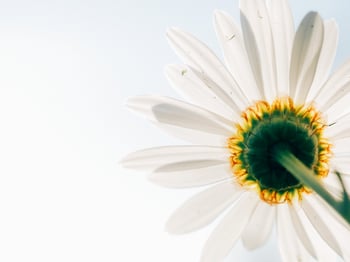 Parents often ask me, "Why am I being asked for money?" I think every private, Christian school works hard to find the right way to convey the huge role that "giving" plays in its survival. The fact is that very few, if any, private, Christian schools are funded solely through tuition. Lutheran High School in 2015-2016 will hope to meet a goal of raising $600,000 through church support, annual fund, fundraisers, campaigns, and other various efforts. That accounts for 15% of our annual income. That is significant. We cannot operate without that level of generosity.
In fact, without that $600,000, every student would have to pay a tuition amount of $10,400 in full with no assistance during the 2015-2016 school year. Given that close to 50% of the student body receives some level of tuition assistance, it is easy to see how drastically a "tuition-only" approach would affect enrollment. Technically, no one pays the full price of education at Lutheran High School. The full price amount only exists as such because of the generosity of others.
That is why every private Christian schools asks its families to "give back" of their time, talents, or treasures. It closes the operating gap (and its families then benefit from the tax write-off). It's why we encourage attendance at our annual auction on November 20, contributions during "April Giving," and/or gifts to the annual fund.
We have a goal to raise $220,000 this year for the annual fund (The Ron Brandhorst Tuition Angel Fund). Historically, the majority of those donations come from supporters and alumni of Denver Lutheran which consolidated with Lutheran Parker in 2011. I praise God for our history and the way that supporters who knew the ministry at the Denver campus have embraced this ministry in Parker. Current students are reaping the rewards of that generosity via tuition assistance and facility upgrades. If every current family at Lutheran High School chose to generously donate an amount equal to one week or one month of their tuition payments, current families on their own would account for over $150,000 in annual fund support this year. That would have a profound impact on Lutheran High School. That's my challenge to all current families for this school year. And to those who are already generously supporting LuHi - thank you for your leadership.
So I invite you to give generously during your time here at Lutheran High School! Come to the auction! Give to our campaigns. You are making a difference and adding to a legacy of giving that has existed at Lutheran High School for over 60 years. Be a part of that Greater Impact. God certainly will bless you as He says He will in His Word:
"Bring the whole tithe into the storehouse, that there may be food in my house. Test me in this," says the Lord Almighty, "and see if I will not throw open the floodgates of heaven and pour out so much blessing that there will not be room enough to store it." – ‭‭Malachi‬ ‭3:10‬ ‭NIV
Greater Impact,
Dan Gehrke
Executive Director, Lutheran High School