This last year has brought plenty of change to the lives of parents, teachers, students, administrators, and... well, all of us. Many of us have never before experienced such massive change in such a short period of time. And, for teens, this experience can be even more disconcerting, because their brains and coping mechanisms are literally still developing. Adults can provide some sense of consistency and help students build the skills they need to continue living and succeeding in the midst of incredible change. There are five areas in which parents and teachers can help.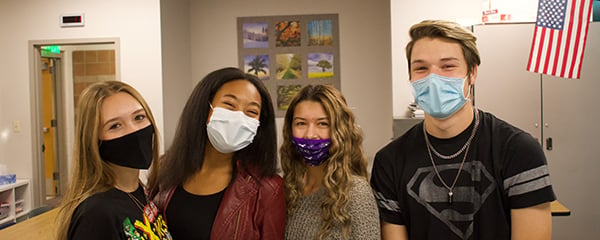 Open Communication
One of the best ways to help a young mind deal with the fear and uncertainty change can bring is simple: communicate openly. Talk with your student(s) about what's happening, and know that they can normally handle a lot more honesty than we might think. Sometimes open communication is the best way to help your students feel more secure. Remember, listening is the most important part of this equation. Truly lean in and listen to your student. Help him or her to feel heard and supported.
Have a Plan
Even if our teenagers don't like to show us, they do look to us as examples of what to feel, and how to behave. It may help to have a plan for how to explain and react to changes beyond our control. For example, in a home with two working parents, there may be a contingency plan for how to handle remote work, or who will drive the student to school in the case of further government actions to prevent the spread of a virus. You may even create a simple plan for sharing concerns about changes, setting up a weekly family discussion, or even a question jar. As independent as young adults can be, they do thrive in structure, because it provides a sense of safety. When adults have a plan, it helps us to remain calm amidst chaos, and our young loved ones need that from us.
Use a Visual Schedule
When calendars and commitments are changing a lot, it can be hard for anyone to keep up. For a teenager's developing brain, it's even harder to process and keep track of changes. Using a visual schedule can really help. Make it fun with a large whiteboard or erasable calendar somewhere at home, where you can color code time blocks for classes, extracurricular activities, study time, family time and faith. Then, when changes come, you can erase and change easily and help everyone stay on track.
Eliminate Stress Any Way You Can
It's no secret that massive change in a short period of time can create a huge opening for stress. Especially when outlets for healthy stress release have been limited, it's important to try and reduce pressure any way we can. Maybe that means relaxing a little bit on household chores, skipping fancy handwritten Christmas cards, or ordering groceries for pick up rather than spending the time to shop in-store. Maybe there's a way to create a relaxation zone at home and encourage your student to stretch, exercise or pray. Perhaps it's keeping financial concerns or conversations away from the child until things have been figured out. The way reduced stress looks in your home and family life will differ with your own personal situation, but it is always a good idea to try and create an atmosphere of calm to help your student deal with change.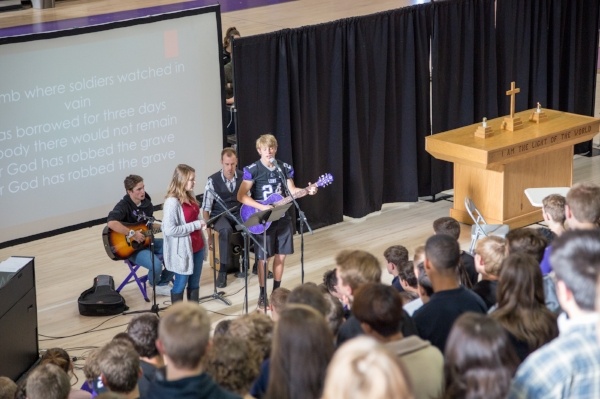 Lean Into Faith
Lastly, in times of stress and change, leaning into faith is the best thing any of us can do. Remember, "Jesus Christ is the same yesterday and today and forever" (Hebrews 13:8). Turning to the Lord is a wonderful way to cultivate calm within. Help your students to carve out time for prayer and Bible study, and encourage them to connect with the Lord in any way they need to in order to deal with these times of enormous change.