In times of turmoil, it can be hard to remain focused. But, the Lord reminds us in Psalm 91:14-15 that as long as we remain focused on Him, he will always have our backs. At LuHi, we are grateful to have our students back on campus, and we want everyone to be successful in this transition back to our normal routines. It can always be difficult to return to a school schedule after summer break, but this year may be particularly challenging for many families as they have been adjusting to a new routine at home as well. Here are some things to keep in mind as you transition from a loosely scheduled summer into the full swing of daily classes.
Get Enough Sleep
Sometimes we overlook just how important a good night's sleep is - especially for teens with rapidly-growing bodies and brains. Without it, you simply don't function as well; you might feel sluggish, unmotivated, or even depressed. Sleep deprivation can also put your safety (as well as the safety of others) at risk if you're behind the wheel of a car. So make it a priority to get 8-10 hours of sleep every night. Turn off all electronics at least an hour before your set bedtime to avoid the blue light effect. Try not to fall asleep on the couch - set up your bedroom as a quiet, comfortable place to wind down and sleep soundly. All of these things can help you get some quality z's and that will positively affect all areas of your life, like mastering that new school schedule with some serious focus.
Set a Morning Routine
After you become an expert at getting enough sleep, consider setting a routine to get yourself going in the mornings. Wake up at the same time each day, eat a healthy and filling breakfast, and think about spending some time with God before you get things rolling. Mornings are like a daily restart button, and a good reminder of all that God has created. Spending 5-10 minutes in connection with God will set the tone for your entire day and help you prioritize and stay focused on the right things. Ask Him for guidance as you encounter challenges and be reassured that Jesus walks with you each day.
"And He is before all things, and in Him all things hold together" (Colossians 1:17).
Exercise
If you've ever spent time running around to the point that your heart is pumping hard and you're out of breath, you know how good that exercise made you feel. It's no coincidence - regular exercise carries a multitude of benefits, from improving your self-confidence, to reducing stress, sharpening your memory and focus, and improving your mood. Not to mention the physical health benefits like strengthening muscles to support your growing bones and boosting your immune system to ward off minor illnesses like colds. Exercise will also help you with two things that make transitioning back into a school routine easier: energize you during waking hours, and help you sleep at night. If you haven't already, think about joining an organized sport here at LuHi or try to get moving at home with some exercises that elevate your heart rate.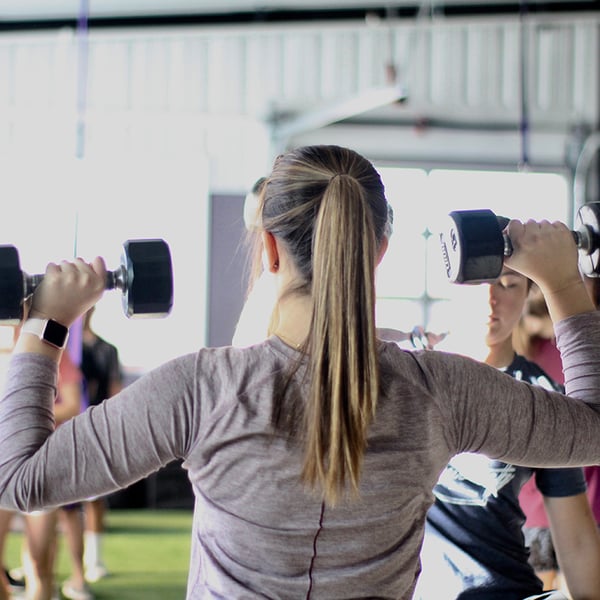 Join a Study Group
A great way to help ease back into a school routine is to join or create a study group. Being together with your peers in a group dedicated to learning will benefit everyone involved, even if it's via video chat. And, you don't have to be working on the same assignment, or even the same class! Simply having a date and time to meet and focus on studies helps maintain the focus and build the routine.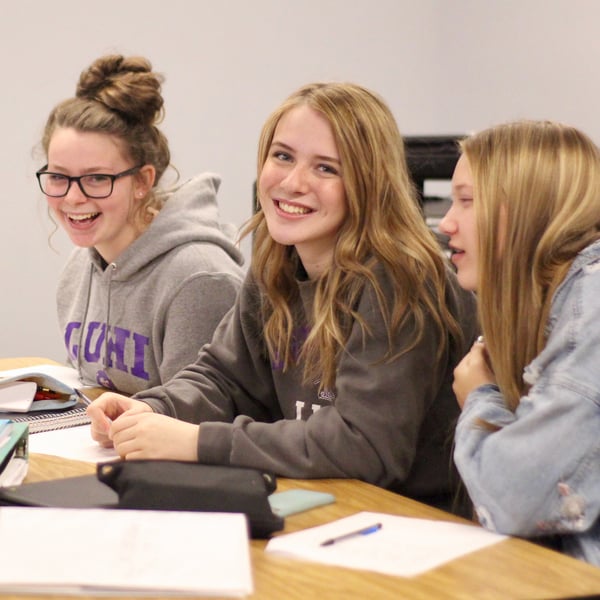 Groups also encourage critical thinking and discussion, improve connections with classmates, and keep you focused and on track with your academic goals. You could even use this time to discuss your faith with a group of students whose experiences are similar to your own. Moreover, you may just gain insight and a new perspective on something you have been praying about. Being in community with others is a healthy and uplifting experience that will strengthen your academic success and even your faith.
Eliminate Distractions
It is amazing how many distractions we all encounter each day, and sometimes, even the smallest things can derail our focus, routine, and progress. Social media, texting, interpersonal relationships, and even the news and world events - these are all great things to have in our lives, but it helps to have a plan for turning down the noise when you need to concentrate.
When it's time to focus on schoolwork or homework, maybe you can spend a few minutes in reflection with God to ask for a peaceful mind while you work. You can turn off your phone, temporarily block social websites, and quiet your mind in preparation for a study session, or to tune in to your teacher's lesson for the day. When you're choosing a place to study away from school, try to make it a quiet and calm environment where you can concentrate. You can find some soft music or even coffeehouse chatter to play in the background, but remember that it all starts within.
Getting Back Into a School Routine Can Be Fun
Managing your time with a routine for getting back to school is sometimes a challenge, but it can also be fun. Take care of yourself, your health, and your relationships with your peers and with God so that your transition back into routine will be a success. Reach out for help if you feel yourself struggling. At LuHi, we are focused on providing not only the education you deserve, but the support you need to achieve any goal you set your mind to. Aim high, and we'll help you get there.