Pursue Excellence in Competition – Both on and Off the Field
"Whatever you do, work at it with all your heart, as working for the Lord, not for human masters." – Colossians 3:23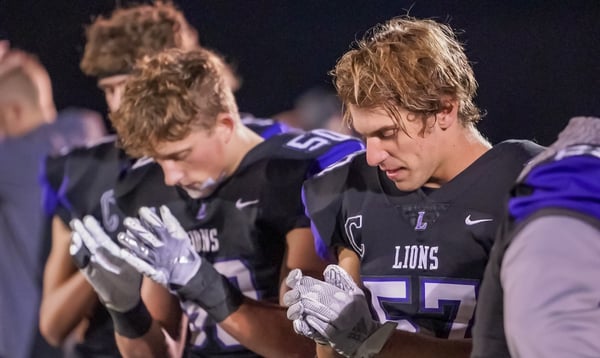 LuHi has over 700 students, many of whom are active in our wide range of athletics programs. At LuHi, we offer over 14 varsity sports, including Football, Volleyball, Boys Soccer, Boys Golf, Cross Country, Cheer, Boys and Girls Basketball, Baseball, Track and Field, Girls Soccer, Girls Golf, Girls Tennis, Wrestling, Softball, and Lacrosse.
In our pursuit of excellence, we have spent years building up an incredible athletic program–distinguished not just by the many championships and tournaments our teams have won, but also in the undeniable character and sportsmanship that our athletes show throughout their competitive efforts. A strong athletic program isn't just about winning, but also about how our teams, our coaches, and our individual athletes live and present themselves to the world.
At the core, we have a simple mission in our athletics program: to commit to the Christian Character development of our student-athletes.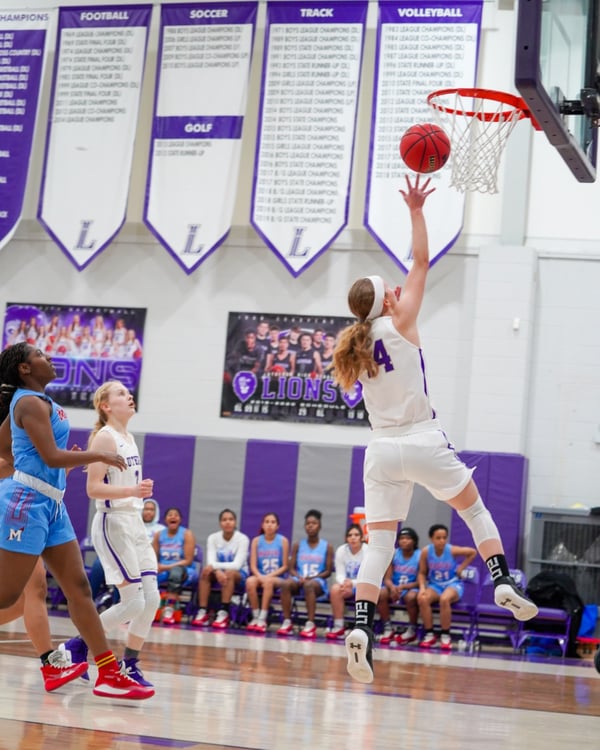 That, we believe, is one of the biggest reasons LuHi's athletic program sets itself apart from other schools that focus solely on wins and medals and other more temporary (if still impressive) accomplishments.
Alongside our focus on character building, we've also fostered an athletic program with a 80% participation rate. This has been helped along by our designing the program to accommodate teams for athletes of all skill ranges. As clarified by teacher and volleyball coach Savanna Rogness:
"We have C Teams, JV Teams, Varsity Teams, and sometimes more than one freshman team. It's so important to distinguish between levels because athletes are then competing at a level that is challenging to them and not harmful to them."
LuHi never wants athletic achievement to come at the cost of mental, physical, or emotional health for our students. We never lose sight of the long-term cost of short-term successes, and so ensure that our athletes have all the support they need to stay healthy and strong for however many years they are training and performing in high school. LuHi's athletic trainer, Kelsey Krisch, strongly stated in an open letter to parents that her top priority in everything is the health and safety of the students in their athletic pursuits.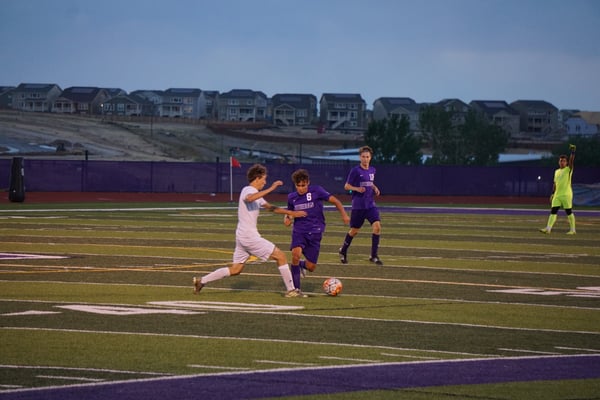 LuHi ensures that our athletic trainers are equipped to provide our athletes with everything from medical care and one-on-one health counseling to in-game supervision and injury prevention programs. This is a big part of elevating our athletic program and keeping our students strong year-round, on and off the field.
Of course, our athletic staff and coaches are brought into the LuHi family with the most careful and rigorous scrutiny and evaluation, on all levels of their personal and professional history. Our faculty doesn't just look at credentials such as past coaching experience, win records, or trophies. If our primary goal is to further the character development of our athletes, we must make sure that begins with their team leaders and coaches. They are enormous role models of what it means to be strong Christian community members, guiding by example rather than just via whiteboard strategies and inspirational speeches.
These components form the vibrant and impactful athletic program LuHi enjoys today, one which we will continue to grow year after year, following that legacy of excellence that past athletes have already established for our school. If you are a student or parent who is considering joining in one of our athletic programs, we have a place for you.
Just remember that, in the end, it is the hearts and minds of our athletes that matter most, and what we strive to always nurture and protect throughout their athletic career here at LuHi.