Every other summer, LuHi Teacher Mrs Loptien leads an EF Tour for a group of LuHi students, parents, and staff members. EF Tours (https://www.eftours.com/) are educational tours meant to expand student horizons as they explore a different part of the globe from their own. Students are exposed to new cultures and old history resulting in an experience they won't be soon to forget.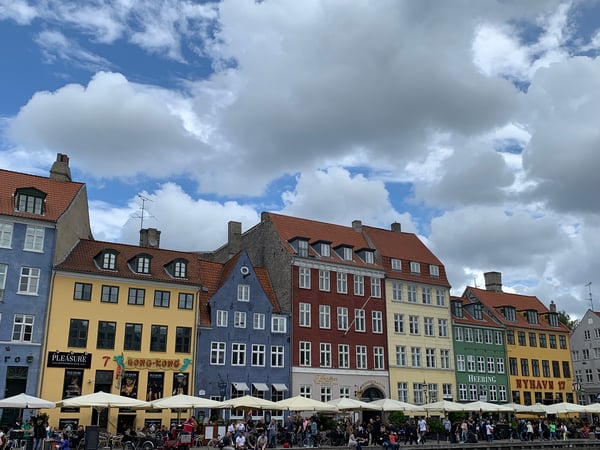 This year, a group of 24 students and adults visited Norway, Denmark, and Sweden on the Capitals of Scandinavia tour. LuHi Sophomore, Rachel Ness shared that it's important for people of all ages to travel and see God's creation, "I think that high schoolers especially learn so much on these trips, not just history, but about culture and people. Traveling is a great way to experience so many new things and interact with people from across the world."
One of her favorite memories from the trip was a visit to the little village of Gudvangen. "It's in Norway and it was absolutely gorgeous. We had the opportunity to explore and we went on a ferry ride through Nærøyfjord, which is one of Norway's narrowest fjords. The water was so clear and there were waterfalls everywhere - it was beautiful!"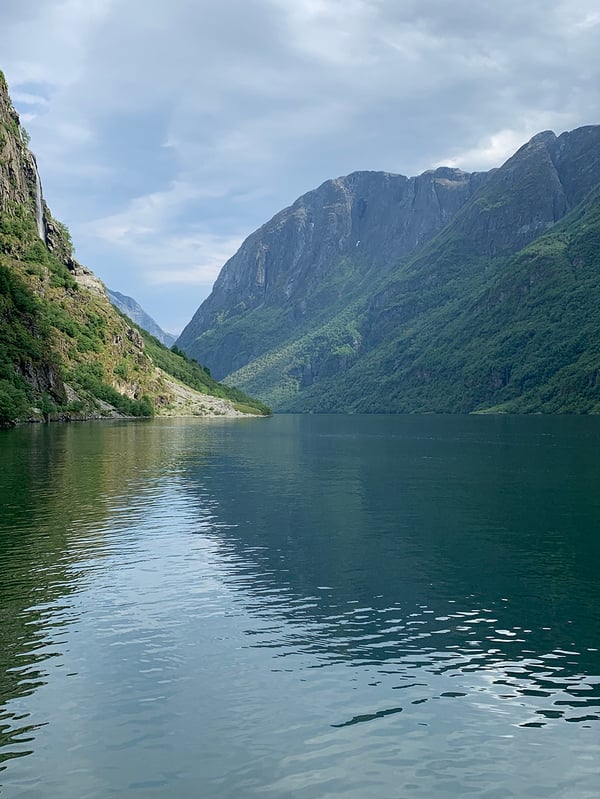 Rachel's older brother, Samuel (12th grade), says Sweden was a favorite for him. "Stockholm was at the top of my list because of all of the beautiful architecture and the museums we got to enjoy. I personally loved the Vasa Museum which was an old Swedish ship that sunk and was restored. The ship still had its original, beautiful handmade wood carvings all over it."
Samuel also shared a memorable story from Denmark, "In the catacombs and underground passageways of Kronberg Castle, there is a statue of a sleeping warrior sitting in a chair. His name is "Holger the Dane". He is sitting with a sword and a shield at the ready. The legend behind him is that he has been sleeping for hundreds of years but he will wake up to defend Denmark if he is ever needed."
Other sights the group saw included:
The Oslo Opera House, Norway
Akershus Fortress, Norway
The Viking Ship Museum, Norway
Downtown Copenhagen, Denmark
The Round House, Denmark
Nyhaven, Denmark
Stockholm's City Hall, Sweden
The Nobel Museum, Sweden
Drottningholm, Sweden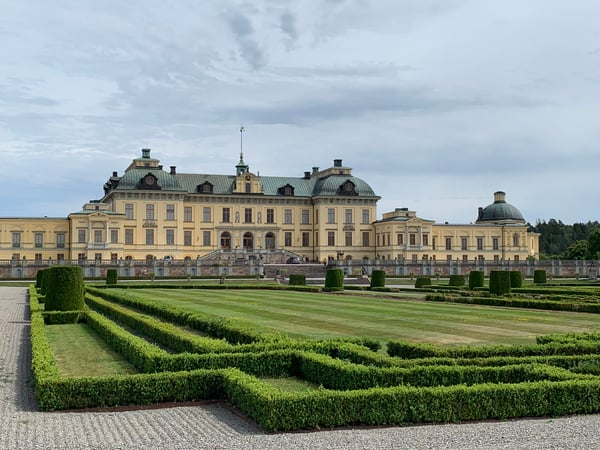 The group learned about the royal families of these countries - even seeing the current residence of Sweden's current King and Queen - as well as try a lot of local cuisine (including potato sausage). They saw the gorgeous fjords and watched the sun not quite fully set, each night. They learned about the different industries and traditional life ranging from agriculture and fishing to oil and petroleum. Students were able to see both similarities and differences between their everyday life and the local cultures.
Besides broadening the horizons of young minds, international travel benefits high schoolers to learn how to problem solve and adapt. A great example of this from this year's EF Tour was a missed flight and an extended layover in Iceland. As Mrs. Loptien described it, the journey to Bergen, Norway through Tuesday and Wednesday consisted of "four airports, three flights, two airlines, and one missed flight."
LuHi Principal Mr Ness recalls that, "it was especially difficult watching the plane leaving the gate in Iceland for Bergen when we knew we had been where we needed to be, but were at the mercy of the airline and their timing. A t-shirt in Iceland fittingly read, "The best thing one can do when it's raining - is to let it rain." More profoundly, we know that God can work out these unexpected obstacles and there can be blessings in store. Even something like getting to spend more time in Iceland and enjoying a sandwich and a smoothie at Joe & The Juice with a voucher from the airline."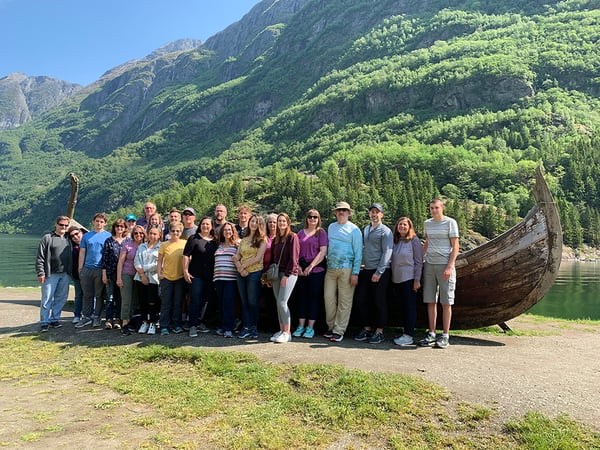 Overall, all 24 travelers would call the trip a success! The next EF Tour will be Summer 2021, destination TBD. More information will be shared late in the upcoming school year but if you'd like more information, contact Sandy Loptien at sandra.loptien@lhsparker.org