College tours have changed a lot in our current age of social distancing and virus prevention, but that doesn't mean your experience has to be diminished. Virtual college tours are a great way to learn about potential schools, without the constraints of travel costs, overlapping sessions, or trying to pick the perfect outfit to impress new peers. This article gives three important tips on how to get the most out of your virtual college tours this year.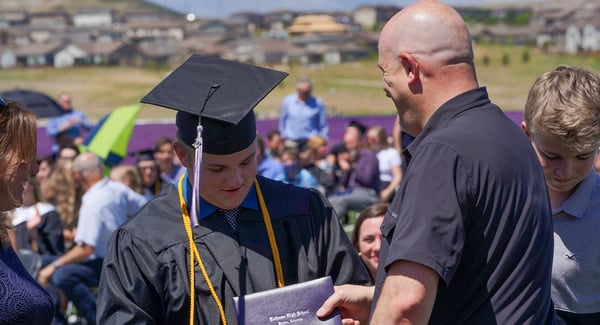 Focus on What's Important to You
Not every high school student is the same when it comes to choosing a college. Some aspire to a specific school throughout childhood, while others are wide open to whichever school offers the most financial support, or keeps them close to home. As we grow throughout our high school experience, we may also change significantly in personality, and our aspirations can change as well.
The key is to hone in on what's important to you, pray about it, talk to your parents, and maybe even teachers and counselors at school. Once you know what's important, you can start with online research about each of your potential schools. Focusing on your wants and needs, and doing a little research ahead of time makes your tours that much more valuable.
When it comes time to actually engage in virtual tours, one tip is to set aside focused time just as you would on an in-person tour. Sometimes when we're on our devices, it's tempting to click away, check out social media, or get into a thousand different distractions. Focus on what's important to you, then give your full attention when it's time.
Be Curious and Ask Questions
Your virtual college tour is your chance to explore your potential schools and get all of your questions answered. Depending on the format of your tour, you may be watching videos, interacting with 360° virtual photographs, reading information, or getting details in other ways. Be curious, and ask questions about areas you would like more depth or detail about.
Most tours offer opportunities for questions, whether directly on a group meeting, in chat, in a personal video meeting, or via email or form submission. Use your tour as an opportunity to formulate questions, and don't be shy. Chances are, other attendees on the tour have had similar questions, even if it's about the menu at the dining hall, or nuances of dorm life. There will be a lot of information thrown at you in any college tour.
It's important to remain curious, focus on your important questions, and learn as much as you can about your potential schools.
Start Conversations
Depending on the platform and format of your tour, you may be attending with other potential students, current students, even faculty, staff or others that know a lot about the school. If the format allows, start conversations with fellow attendees. It's a great opportunity to not only get more information about specific topics, but also to explore ideas, think of things you didn't consider before, and even make new friends.
Most schools have social media groups, or accounts you can follow and start conversations in as well. It might be worth following social accounts, or joining groups online to start conversations about your most important questions. Such groups or accounts provide opportunities for you to start conversations with peers that you might not otherwise start with university staff, or faculty.
Maximize Your Tour, Maximize Your Potential
Choosing a college or university is a big step. Making the most of the virtual experience is a matter of focus, researching ahead of time and truly engaging to get the details you need to make the right choice. Of course, involving your faith and your parents or caregivers is a great way to make sure you are supported. So, discuss your process with your parents, and pray about it. Choosing the schools you'd like to attend is a big step. It's an exciting time of life, so maximize your research time, and enjoy this process.