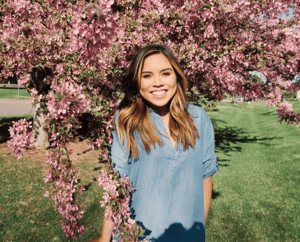 We are excited to welcome Tabitha to our LuHi family of coaches as she steps in to fill the role of Spirit Coach. She comes to us with over 16 years of dance, cheer, and coaching experience. She shares that she is passionate about her sport, "because of the interaction with teams, crowds, and students. Helping people get pumped for games is a skill not everyone loves to do, so cheerleaders should feel proud that they are the ones leading the crowd."
One of Tabitha's goals for the 2019-2020 Spirit Team is for the girls to become the face of LuHi. "The team will be noticed for their encouragement and positivity around campus. Along with the competition season, I will help build a strong foundation for the cheerleaders to support other teams on campus and be crowd leaders. Our team will create friendships and positive experiences with their time at Lutheran High School."
Tabitha shares, "One of the aspects of a Spirit Team I admire the most is the teamwork within team encouragement. By this, I mean that as cheerleaders, one of the biggest parts is to encourage other teams at their games. By building strong stunts, cheering loudly, and getting the crowd excited, the team can encourage the school's team that is playing. I hope each player walks away with a sense of pride and satisfaction after their time on the cheer team. I hope each team member feels like they made a difference in any game they cheered for, whether that be connecting with someone in the crowd, building a strong stunt, or bonding over a win."
As with all sports, there are many life lessons to learn from participating in a team. Tabitha wants her girls to be able to place each other in their teammate's shoes to learn empathy and grow into how a healthy team should look. It was a lesson that she's had to discover herself as a coach.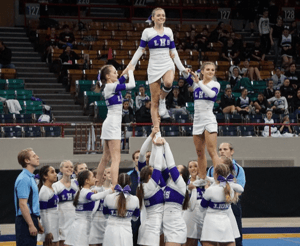 "One lesson I learned during my time as a coach was to place yourselves in your team's shoes. By doing this, I can think of how my decisions and actions will affect every unique cheerleader on the team. Being able to empathize and understand your team from their perspective is a lesson that coaches continually work on to not only better themselves but the team as well."
During her free time, Tabitha enjoys being near a body of water - preferably a beach - and in the sun. She also loves spending time with family, friends, and her two dogs, Lily and Rivers. When you see Tabitha on campus, be sure to welcome her into our LuHi family! We are excited about the new chapter of the LuHi Spirit team under her leadership!