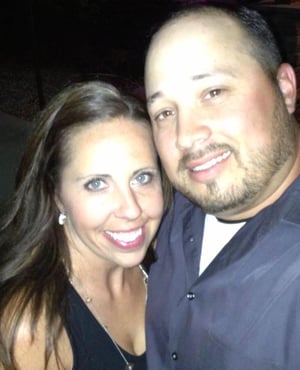 LuHi is excited to introduce a new softball program in the spring of 2020! Let's give a warm welcome to one of our new softball coaches, Glen Maestretti.
Coach Glen has been coaching softball for seven years, three of those being at the high school level. Currently he coaches for the Colorado Stars organization, and prior to that he helped create and coach with the Colorado Peak organization, accumulating over 250 wins.
He is looking forward to working with our LuHi athletes and sharing his passion for softball and what it teaches on and off the field.
"I love the excitement, speed, precision and mental toughness that is required to succeed at this game. I love to challenge these athletes and push them to a level that they didn't know they had. Softball was not designed for any player to be 100% successful, therefore teaching young ladies to overcome failure, self-doubt and fear is one of the main reasons I'm passionate about coaching softball. Of all the reasons why I'm passionate about this game would be the relationships formed with the athletes and their families that will last long past their days on the field."
As a coach, Glen has learned to be open to new challenges, new experiences, and new strategies about the game. He is excited to pass on this wisdom to his team.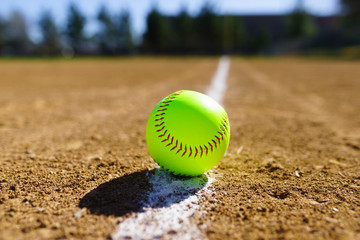 "One thing that I've learned and absolutely love is that this wonderful game will repay you in so many ways if you give it everything you have. I have learned that you can never stop acquiring knowledge about this game, you can never be afraid to ask questions, and never be afraid to step out of your comfort zone and try something new."
Coach Glen has already set some important goals for the Lions, and they don't just revolve around winning; they are for creating a lasting legacy.
"My goal for this inaugural season will be to have our seniors set an example of leadership and hard work. They will leave their fingerprints on the program's foundation so it will be successful for years to come. Each player will have a sense of ownership, pride and a commitment to excellence. Our goal will be to compete right out of the gate and set our expectations high to qualify for the playoffs and make some noise."
"Our team will learn to play for something greater than themselves and learn to overcome adversity, learn to work hard, learn teamwork and they will become confident leaders that happen to be really good softball players. They will come away with skills and knowledge that will not only help them on the field, but also off the field."
In his free time, Coach Glen enjoys spending time with his family and in the outdoors. One of his favorite pastimes is visiting his family's small farm in Illinois each winter for a week. While there, he and his family spend a week hunting together and reconnecting with each other.
Welcome to the LuHi community, Coach Glen! We're excited to see what God has in store for the Softball Lion's new season!