We are blessed to have a handful of new faces joining our LuHi Staff this fall! As our student body continues to grow, we keep our class sizes small by hiring new teachers. This coming school year, we are excited to serve about 680 students! Let's meet the new teachers and faculty members!
Jonathan Schlecht
Jonathan graduated from Concordia University Wisconsin in May with his BA in Lutheran Secondary Education. He's our newest Theology teacher. He shares that he is excited to join the LuHi community because, "LuHi has extraordinary leadership in Principal Ness and executive director Dan Gehrke. The leadership highlights what seems to be an incredible staff. As a teacher, I am also excited to meet the students and families too. LuHi seems to be a place centered on positive relationships and strong leadership."
His passion for teaching stems from a passion for growing relationships with others. "Life is about relationships and people. God has blessed me with incredible people in my life, specifically my family, and I value relationships. I love developing a relationship with the students first. All students come from different backgrounds and families and has a story. I love partnering with parents to help educate and foster disciples of Christ in this critical time of their lives."
In his free time, Jonathan enjoys spending time with his wife, Leah, their corgi puppy, Tator, and cheering on the Green Bay Packers and Wisconsin Badgers.
Ben Dwinell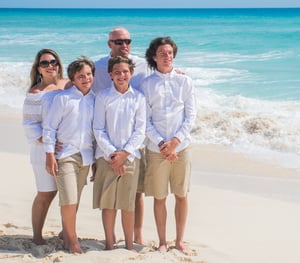 Ben is a familiar face around Lutheran High as he substitute taught here for the last several years. He's excited to become a full time teacher because he's, "excited to become a part of great family of educators." He also loves LuHi students. "I know that students are coming to class, with a good attitude or not, expecting to learn and I'm blessed to be the guy that gets to teach them!"
Ben is joining the math department and will be teaching Geometry, Algebra II and Pre-Calc. He graduated from CSU Pueblo in 1999 with his BS in Mathematics. Students are excited to see a favorite substitute in his own classroom.
When he's not teaching, he enjoys spending time with his family, knocking out yard work, officiating football, and coaching his son's baseball team.
Kristen Howe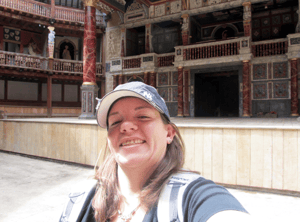 Kristen is a LuHi Alumni, "I actually graduated from Denver Lutheran High School in 1998 and am a proud "Light." The teachers I encountered throughout my time there had a profound impact on my life. I am so excited to have the opportunity to teach alongside some of the very same people who inspired me to choose education as my lifelong career."
Kristin will be teaching English classes full time. She graduated from Concordia University Irvine with her BA in English and Secondary Education. She also has her Masters in Education. "The best part about teaching is the students I am blessed to work with on a daily basis. Throughout my fourteen years in the classroom, I have met countless incredible individuals who have positively affected me in so many ways."
Outside of the classroom, Kristen enjoys traveling and mission work. She's been on 8 mission trips to the country of Hungary to teach English to junior high and high schoolers. She shares that she is passionate about things such as iced coffee, good books, and dachshunds.
Corrie Johnson
Corrie joins the LuHi Faculty as our newest member of our Counseling Department. She's looking forward to joining such a "passionate and engaged community!" Corrie has both an undergraduate (BA in Public Relations, Communications, and Journalism) and masters degree (Business Administration) from Concordia University Nebraska. She loves the education world because, "Students are a passion of mine. We can always learn from each other." She also sees LuHi as a ministry. "God has blessed me by the people He has placed in my life and I want to share my love for Jesus with others."
Most recently, Corrie served as the Director of Academic Services at Concordia University Nebraska. In her spare time, Corrie loves playing golf, watching sporting events, and traveling with friends and family.
Come say hi to all the new faces at LuHi this semester!