As the new school year approaches, we are excited to welcome our new staff into our community! Let's meet them!
Bethany Hoehne
Teaching: AP Calculus AB & BC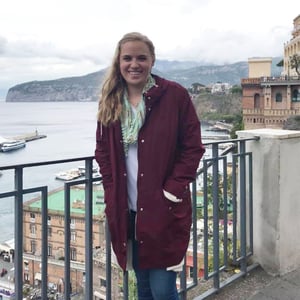 Bethany Hoehne blessed the LuHi community last school year as a student-teacher in the math department. Since then, she has graduated from Concordia University, Chicago, with her Bachelor of Science in Secondary Education-Mathematics and Bachelor of Liberal Arts (BALA) in Natural Sciences-Biology & Chemistry.
Besides joining the math department full time, Bethany is also looking forward to helping with the girls' basketball program and participating in the Faculty Praise Band.
One of her favorite things about teaching is getting to know her students and building relationships with them. She shares, "I am passionate about creating a learning environment where curiosity and a love for learning are encouraged. I especially love the challenge of finding just the right way to explain a concept so that it clicks for all of my students (the light bulb moments)!"
One of her goals for her students is that they "respect the content of the class (they don't have to love math!) and develop a love for learning in general. I also pray that my classroom is a place where students can grow in their relationships with God."
In her free time, she enjoys hiking, biking, playing, and watching various sports (Go Bears!), cooking, baking, and traveling.
Caleb Fischer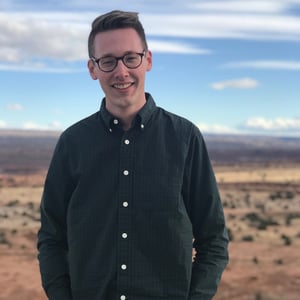 Teaching: Theology I and III
Caleb is a fresh graduate from Concordia University, Nebraska, where he majored in Secondary Education, Theology, and History. He is moving to Colorado from Jefferson City, Missouri, and is excited about the abundance of hiking opportunities in Colorado. He also enjoys reading, eating Mexican food, and watching scary movies.
In the classroom, his goal is for students to know Christ and the power of his resurrection (Phil 3:10).
Shelby Spitz
Teaching: US History and Government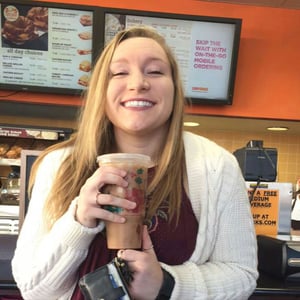 Shelby is another recent graduate coming from Concordia University, Chicago. She majored in Secondary Education and History with a minor in Theology and an endorsement in middle school grade social studies. She also played volleyball while in college. Her hometown is Paxton, Illinois.
She's excited to move to Colorado, meet her students and walk alongside them as they grow in knowledge and faith. In her free time, she enjoys looking through houses on Zillow, going on bike rides, drinking coffee, and watching documentaries.
Her goal for her classroom is for students to see that history is funny. She shares, "I hope they learn and recognize that the people we hear about in the "olden days" weren't that different than we are now, and that we can learn so much from them."
Mark Rudzinski
Teaching: Earth Science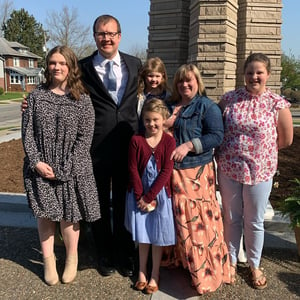 Mark is already connected to the LuHi family as his older brother, Aaron, already teaches with us! Mark graduated from Concordia University, Chicago, in 2004 with a bachelor's degree in education with a concentration in earth science. He also has his master's degree from Concordia University, Portland, in curriculum and instruction with a minor in science.
Mark is joining us from Immanuel Lutheran School in Seymour, Indiana. He is looking forward to entering a new ministry in the upcoming school year and facing the new, exciting challenges it brings. He is passionate about his students and bringing the love of Jesus to each of them.
In his free time, he enjoys doing home improvement and woodworking projects.
Lori Dillon
Teaching: English Coaching: Speech & Debate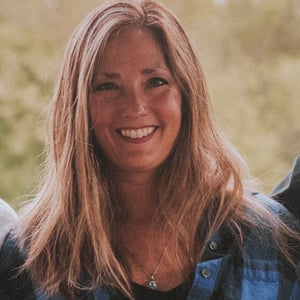 Lori joins us from Omaha, Nebraska, where she's taught English for 12 years at Concordia High School. She graduated from the University of Nebraska-Omaha with her BA in English, got her teaching certificate from College of St Mary, her Lutheran Teaching Diploma from Concordia University, Nebraska, and has her master's in English from the University of Nebraska-Omaha.
Lori loves the energy and excitement of the high school setting. She shares, "The field of English is challenging, diverse, and essential to mastering relationships both in the classroom and out, which is why it is my passion area. Upper-level high school students are at an important stage of their lives, and I love to see their worlds open and be a part of their journey." Her goal is for her whole classroom to bring the best of themselves each and every day.
She enjoys skiing with her twin sons and husband, reading, traveling, and spending time with family.
Check back tomorrow to meet the rest of our incoming teachers!