As the new school year approaches, we are excited to welcome our new staff into our community! Let's meet the rest of our new staff members today.
Bill Garner
Teaching: Social Studies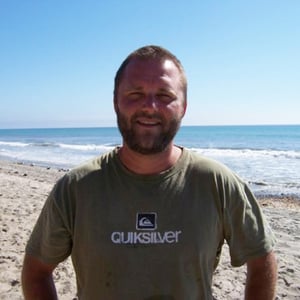 Bill graduated from California State University Channel Islands in 2005 with a BA in History and a minor in education. He also has his master's degree in Education from Walden University in Minneapolis. He's joining us from Valley Christian High School in Cerritos, California, where he's served for the last 16 years as a teacher, mentor, coach, and chapel coordinator.
He shares that he loves teaching because it's his calling, "[I want] to make a difference in the lives of youth so that they are equipped and inspired to make a difference in the world around them." Students leaving Bill's courses will be more equipped and inspired to make a difference in the world around them. Students will grow in their curiosity and be sharpened in their ability to ask good questions, think critically, and see evidence of God's sovereignty.
In his free time, he enjoys hiking and being outdoors. He also enjoys good coffee, stimulating coffee, and spending time with his wife.
Tiffany Cox
Teaching: Intro to Literature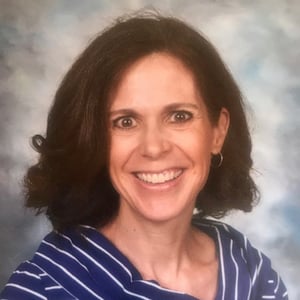 Tiffany joins us from Leman Academy, where she taught English. She graduated from Augsburg University in Minnesota with her secondary education, elementary education, and psychology degree. She also received her master's in K-12 Teaching from Bethel University.
She shares that she loves many things about teaching, "I'd say the three biggest reasons that I love teaching include getting to work with amazing students, playing with ideas, and simply learning. My goal for my students is to increase their depth of thought and apply wisdom and virtue to their lives. Specifically, as it applies to English, I hope to help my students be able to read deeply and communicate eloquently, clearly, and confidently."
Tiffany enjoys working out, reading, and baking in her free time.
Isaac Tewes
Teaching: Theology III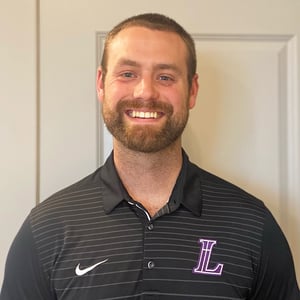 Isaac and his wife Kylie are moving to Colorado from Chaska, MN. Recently, Isaac finished his master's degree in Transformational Leadership from Bethel Seminary after graduating from Concordia University Wisconsin with his Bachelor of Arts in Theology.
He will be teaching Theology III this coming school year. His goals for his students are for them to fall deeper in love with Jesus, learn God's Word, and feel empowered to face difficult conversations regarding their faith. Isaac shares, "First, I am looking forward to developing relationships with students and digging into God's Word together. Second, I am excited to be part of a culture that glorifies Christ and supports each other. Finally, I am excited to see LUHI's witness and blessing to the local community.
In his free time, he enjoys skiing, fishing, camping, playing board games, reading, throwing pottery, shooting trap, and petting dogs.
Kalia Mancell
Teaching: Access
Kalia and her family are moving from south Texas, where they lived for almost 9 years. In 2005, Kalia received her undergraduate degree from Virginia Commonwealth University in Richmond, Virginia. Before she became a teacher, she managed the marketing department of an international company. She also opened her own marketing and graphic design business. Kalia shares how she got her start as a teacher: "A local school principal asked if I would consider teaching a state tested subject after another teacher quit. I agreed and absolutely loved it! So, I got my teaching certification and continued on with the education path."
Kalia loves helping students find their success and watching them have lightbulb moments. She shares that her goal is, "help guide every student to find their own success in something." In her free time, she enjoys cooking and eating. She also likes sports, art, nature, and music. She is excited about moving to Colorado, being closer to family, and joining the LuHi community. "I knew LuHi was the perfect fit for my kids and myself. When God says jump . . . we jumped!"
Derek Hizer
Teaching: Team Strength
Derek is a LuHi grad and we are excited to have him back on campus with us, this time as staff. Born and raised in the Metro area, he graduated from Metro State University in May 2021. He will be assisting in the weight room and teaching Team Strength classes with Mrs. Bockelman. He is looking forward to building relationships with the students and helping them develop their athletic skills. One of his goals is to help each of his athletes get stronger both in the weight room and stronger in their faith. When he's not at LuHi - teaching or working out himself - he enjoys spending time outside hiking and working out.
School starts next week and the LuHi teaching staff - new and old - can't wait to get back to it! Thanks for helping to welcome our new LuHi teachers.