Meet the new LuHi Girls Basketball Coach, Josh Schneider
Coach Schneider worked under Mark Duitsman as an assistant coach for the past two seasons. He brings a love of the game and a love of LuHi to the court.
As Coach Mark Duitsman moves on to a new role in Arizona, Lutheran High is excited to announce Coach Josh Schneider as the new LuHi Head Girls Basketball Coach. Josh has been part of the LuHi Coaching Staff since 2018. He has served as both the assistant varsity coach for girls' basketball and the assistant varsity baseball coach at Lutheran.
Josh shares, "I have a lot of respect for the tradition and the girls' basketball program that Coach Mark Duitsman has built at Lutheran. I enjoyed coaching with Mark and learned a lot from him. I intend to build on the pride and tradition built into the basketball program at Lutheran and look forward to helping continue the high-quality, ultra-competitive stature that LuHi has earned. I wish the Duitsman family well and hope they find many blessings in their new adventure."
Coach Schneider has 20 years of coaching experience under his belt. He's been part of some fantastic teams, including this year's Lady Lions basketball team, who made it all the way to the State Championship. His oldest daughter, Brindelyn, was part of that team, making his coaching role even more special. He also acted as an assistant coach in a 2019 State Playoff game where his son Brody hit a game-winning home run against his alma mater, Eaton High School.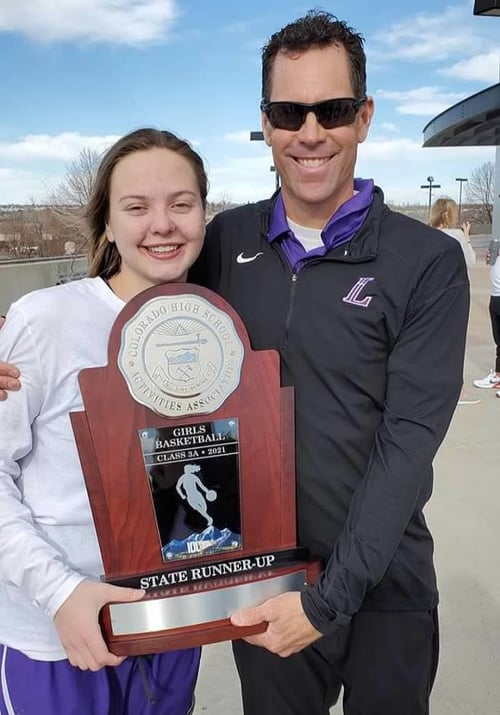 Josh attended Colorado Northwestern and New Mexico Highlands University for college, where he participated in their baseball programs. After his baseball career ended, he says coaching became a new, exciting opportunity for him, "As one door shut, another one opened. I had never considered a career as a coach or in the education realm at all; always foolishly planning on a professional baseball career, but with a loving push from my wife, I applied for an assistant high school coaching job while I was finishing my college degree. It was a great situation, coaching varsity girls' basketball with my father-in-law while at the same time running the middle school program. The opportunity allowed me to continue to be a part of sports, and I still felt like a kid playing the game, but it was new and exciting."
Josh shares a little about his coaching philosophy, "I like to let my players figure out how to solve their own problems, I guide them, but I don't harass them. I believe strongly in letting a player seek their solutions; I give large amounts of responsibility to my players. In turn, they take ownership in their play and their team. If you let them own it, they take more control of it; the team is not mine. I am just one piece of the puzzle as we try to complete the final project."
When he's not coaching, Josh and his wife Tammi run a cattle ranch in Kiowa. They are 5th generation cattle ranchers with a large herd of 500 head. This keeps Josh busy but also provides him the flexibility to coach in the afternoons and evenings. The Schneider's are also actively involved in the Elbert County 4-H program and have lots of animals besides cows, ranging from pigs to chickens. He and Tammi are also raising 3 wonderful kids, Brody, Brindelyn, and Berkley. Brody, a 2019 LuHi grad, currently plays baseball at Bethel University. Brindelyn is a three-sport LuHi Junior. And Berkley attends Southeast Christian and is looking forward to becoming a LuHi student-athlete soon.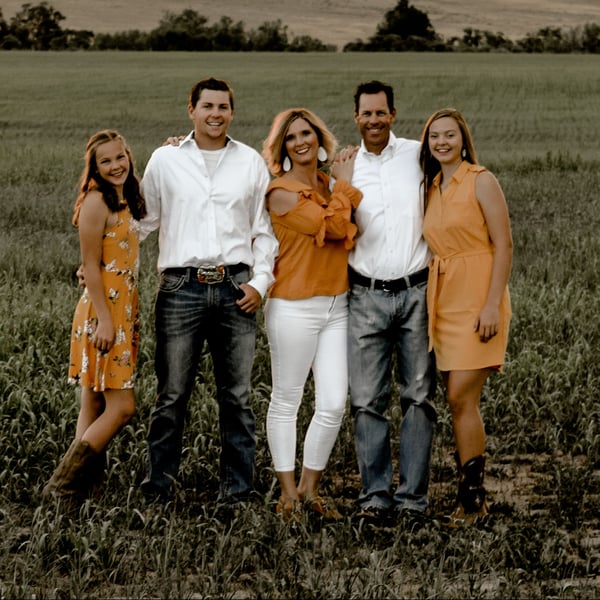 LuHi is blessed to have the Schneider family as part of the LuHi community. His love and grasp of the LuHi culture will continue to build on the legacy of an already great Girls Basketball program. He shares, "I love that you don't have to hide your faith at Lutheran, celebrating our love of Christ and sharing that with others is our family's favorite gift that Lutheran High has given us. We feel incredibly blessed, and I am grateful for the opportunity that this new role will give me."
Thanks for helping us welcome Coach Josh Schneider!