Meet the new LuHi Girls Soccer Coach, Ashleigh Fitterer
Help us welcome our new Head Girls Soccer Coach, Ashleigh Fitterer. Ashleigh has served as an assistant coach for the program for several years already.
We are excited to have Ashleigh Fitterer as our new Head Girls Soccer Coach! Ashleigh has already been a part of the LuHi Girls Soccer Program for the past 4 years as an assistant coach. Ashleigh graduated from the University of Louisiana at Monroe, where she played D1 soccer for her whole college career. After college, she played for a semi-pro team until she experienced a career-ending knee injury. She has been coaching local club and high school teams since her junior year in college.
But Ashleigh began playing soccer long before her college career started. She started playing when she was 4 years old and played for the Colorado Girls Academy and Real Colorado Soccer Club while growing up.
Ashleigh loves that as a coach; she gets to "give back to the game that I love to help develop that same passion in the players that I coach." She also shares that she enjoys being a positive role model for young athletes and teaching life skills on and off the field. She shares, "Coaching gives me a chance to be successful as well as significant. The difference between those two is that when you die, your success comes to an end, but when you are significant, you continue to help others be successful long after you are gone. Significance lasts many lifetimes; that is why people teach, lead and coach."
Some goals that Ashleigh has for the LuHi Girls Soccer Program are:
Keeping God and faith as the top priority in the program
To consistently win league titles and become State Champions
To cultivate a fun and challenging, competitive player-centered learning environment that encourages player and team development
And to model integrity, sportsmanship, discipline, responsibility, humility, teamwork, commitment, and respect.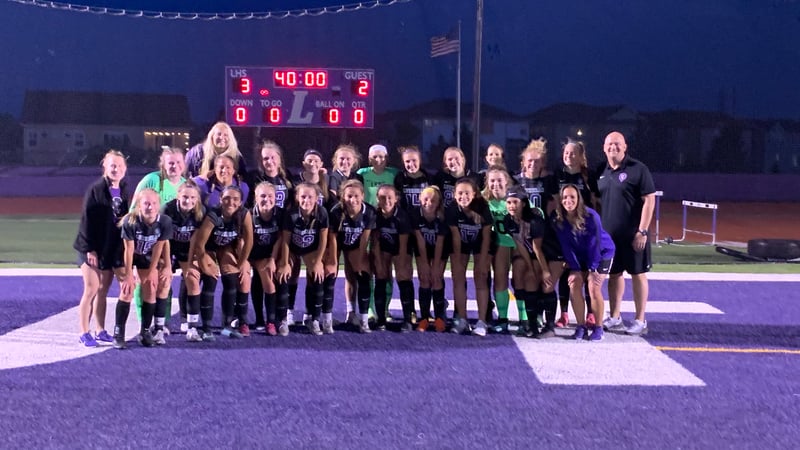 Since Ashleigh has been with the program for a handful of years, she is already familiar with the LuHi culture, and she says it has positively impacted her life. Other things she loves about coaching at LuHi include forming friendships with other coaches, the positive attitude of her girls, and all the team bonding activities. She shares, "The girls have great attitudes and are fun to train and coach. The players have so much energy and passion for this game that makes my job easy."
Thanks for helping us welcome Ashleigh as the new Head Girls Soccer Coach! Be sure to cheer on the team next Spring during Girls Soccer Season. In the meantime, find upcoming sporting event dates and details on the school calendar.