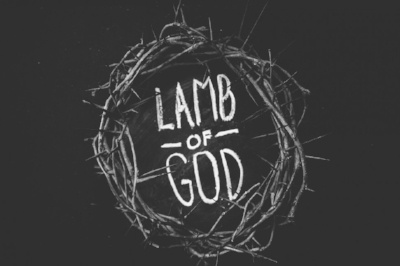 "It would seem that our Lord finds our desires not too strong, but too weak...like an ignorant child who wants to go on making mud pies in a slum because he cannot imagine what is meant by the offer of a holiday at the sea. We are far too easily pleased." --C.S. Lewis, The Weight of Glory
Many of you are probably familiar with the church season of Lent. It's a season of reflection for Christians, spending the forty day period before Easter remembering Jesus' sacrifice for us that resulted in his resurrection from the dead and in our salvation, which we celebrate on Easter.
But what many people don't know is that it can be a season to reflect on comforts.
That seems like a strange word during Lent, doesn't it? After all, many Christians are in the practice of giving up comforts like chocolate or soda or Snapchat or Netflix to remember that Jesus gave up so much for us. But the benefit of giving up these guilty pleasures is that it can shine an unflattering spotlight on the things we turn to for comfort, satisfaction, worth and happiness. Sometimes it's only until you give something up that you realize how much you depend on it.
For a long time, the Apostle Paul depended on his good works and reputation. Writing to the Philippians, he seems to be bragging that of anyone, he would deserve salvation if it were based on works. "If anyone thinks he has reasons to put confidence in the flesh, I have more..." He goes on to list his merits: circumcised, from the tribe of Benjamin of Israel, a Hebrew of Hebrews, a Pharisee, and obedience to the Old Testament law without fault (Philippians 3:4-6).
But he reminds us that none of that matters in the end. "But whatever was to my profit I now consider loss for the sake of Christ. What is more, I consider everything a loss compared to the surpassing greatness of knowing Christ Jesus my Lord, for whose sake I have lost all things. I consider them rubbish, that I may gain Christ and be found in him, not having a righteousness of my own that comes from the law, but that which is through faith in Christ--the righteousness that comes from God and is by faith. I want to know the power of his resurrection and the fellowship of sharing in his sufferings, becoming like him in his death, and so, somehow, to attain to the resurrection from the dead" (Philippians 3:7-11).
Nothing else matters, Paul says. Everything else is rubbish.
Giving up comforts at Lent can be a helpful practice if it reminds us to stop spending our time making mud pies in the slum, and instead embrace the holiday at the sea that Jesus offers us. "I have come that they may have life, and have it to the full," Jesus promises us in John 10:10. That holiday is a promise for now, not just for eternity. The Spirit of the resurrected Jesus lives inside us, and God has ordained every day of our lives!
So this Lent, whether you have given something up or not, remember to rely on the lasting comfort of a relationship with your Creator, the God of the universe, who gave up everything to rescue you so you could live in paradise with him forever. That is the "surpassing greatness of knowing Christ Jesus" that Paul is talking about!
Prayer
Jesus, this Lenten season is all about you. It's about your unconditional, unwavering, unstoppable love that rescued me from my sins. Help me to desire you over the things of this world, and to remember that You are the only one who can satisfy my deepest needs. Thank you for paying the ultimate sacrifice for my salvation! Amen.