In pursuit of our mission to nurture academic excellence, Lutheran High School continues to improve and expand its curriculum and course offerings. The following courses have been added or updated for the 2017-18 school year.
Mandarin II (Chinese)
Lutheran High School added Mandarin I as a course offering in the 2016-2017 school year to help meet the need for a diversified set of skills in the global market. The 12 students who are currently enrolled in Mandarin I will now have the opportunity to develop their knowledge further with the addition of Mandarin II. Mandarin II is designed to increase a student's comfort level, character recognition, and linguistic proficiency with the Chinese language. The course focus will be balanced between communicative content and the structure and form of the language.
Computer Science & Programming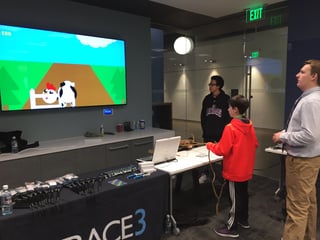 (Formerly known as Introduction to Computer Programming) A new name and direction for a class we've offered for a number of years. This class serves as an introduction to the fundamental concepts of computer programming and computational thinking. It is not uncommon for students who have a passion for computers and want to program to be unfamiliar with the problem solving skills required for programming work. Coursework will include progressive JavaScript coding exercises.
Computer Networking & Hardware
In this class, students will be introduced to computer hardware, operating systems, and networking solutions. The course will provide practical knowledge of the physical components that make up a personal computer and how devices communicate across networks. It's on the other end of of the continuum from programming (and may not seem as glamorous), but the ability to understand and troubleshoot PC hardware and networks represents a critical skill set in the workforce. Just ask anyone trying to access wi-fi!
Student Aid in Technology
This independent study course will be available for students who have taken Computer Networking & Hardware. Participants will have the opportunity to work closely with our Director of Technology in maintaining the IT environment at Lutheran High School.
Sales & Marketing (Formerly known as Marketing)
Sales & Marketing is an elective course as well as a Business Academy offering. As two important business fundamentals, sales and marketing will be explored from both the buyer and seller perspectives. Students will learn about and identify business vision, intended target markets, buyer personas, and ensure that the promotional environment is in alignment with the overall business goals.
Music Theory B
This is part two of music theory offered for students who have either completed Music Theory A or demonstrate a proficiency with the subject matter. Music Academy students will be required to take this course during the second year of the academy.
Theory B students will be introduced to and become familiar with the following musical concepts: voice leading, harmonic progression, seventh chords, secondary dominant and leading tone chords, modulation, and binary and ternary form.
Accounting I
Accounting I is an elective course and also a Business Academy offering. Accounting provides a business foundation for future studies and the business world. Students will learn accounting procedures and keep financial records for a service or retail business.
Principles covered include bookkeeping, credit/debit, financial statements, the use of ledgers and accounting software, accounts receivable and payable, and payroll systems.
Access (Formerly known as Resource)
The Resource class will now be referred to as Access in order to more accurately describe the unique opportunities and focus it provides to LuHi's students.
The goal of Access, which stands for Academic Success, is to make sure LuHi students have "access" to the resources they need in order to effectively "access" their full potential. Access can be utilized by students who need additional support in a particular subject area as well as by students who struggle with test-taking, organization and time-management.
For more information read the following blog post written by LuHi's Access Teacher, Kaylee Dyson.
Expansion of the "Academies" Program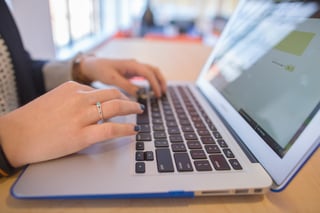 The Business Academy will be joining the Art, STEM, Lights, Mission & Ministries and Music Academies as the sixth academy to be offered as part of the ever-expanding curriculum here at Lutheran High.
The Business Academy will be adding the new classes of Accounting, Sales & Marketing, and Personal Finance to the existing requirements of the cross-academy courses (Public Speaking, Business Studies, and Leadership). Students will choose and learn a business field through observation and service and translate their knowledge in a capstone project.
A Business Academy student could choose to specialize in marketing, financing, entrepreneurship, leadership and more as well as gain practical experience in the business world.
The Business Academy is for students who:
desire to serve in the business field or gain a business background for a future pursuit.
have a passion for using their God-given interests and abilities in the business realm.
are not afraid to take risks and are willing to constantly evaluate and analyze performance, trends, and outcomes.
have high ethical standards and plan on positively influencing the marketplace.
are excited about entrepreneurial ventures, paradigm shifts, and creative solutions.
want to interact with leaders in the business world.
As always, current students and families are welcome to offer suggestions for future elective courses and club offerings.