LuHi has been looking for a mascot to rally around since the consolidation of DLHS and LHSP. With the focus being on the L logo since the merger, we are excited to add a lion logo to the LuHi Brand.
The new lion mascot unites our community and establishes our brand on and off the court. Theater, basketball, choir, equestrian – all LuHi clubs and teams now have a symbol to represent who they are. LuHi parents and students alike can proudly wear the LuHi purple complete with a LuHi exclusive lion logo. We are proud to be the LuHi Lions!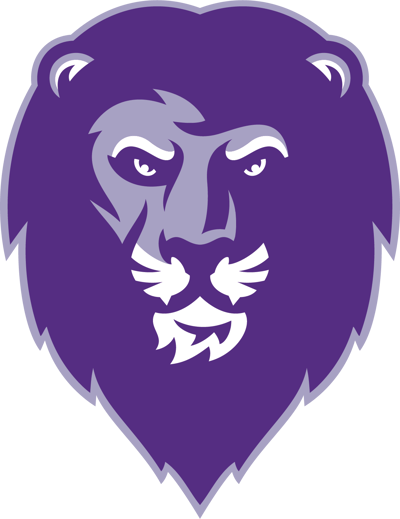 Lion Pride
LuHi Athletic Director Mark Duitsman shares his thoughts on the new logo,
"Lutheran High School's heritage is unique. Our story spans decades, multiple locations, and even various mascots. We have been through a lot together, and we now find ourselves at an exciting point in our ministry's story as our enrollment and extra-curricular programs are experiencing unprecedented numbers and growth.
The LUHI Family is expanding every day, and as our recognition within the community continues to increase, now is the perfect time for us to solidify our logo as Lutheran Lions. This new image does not change who we are or where we have come from, but it does give us a unified identity as we continue to represent the school family that God has blessed us with. New Lion, same mission."
We considered many designs and mockups before landing on this new logo. Debuting the finished product to you is exciting!
Why the Lion
The original desire of Lutheran High in Parker 18 years ago was evident: to have a Christian-themed mascot. In the end, the schools decided to be the Lions because of its biblical symbolism. A lion mascot is symbolic to the Tribe of Judah in the Old Testament and Jesus in the book of Revelation.
Lions convey strength and excellence. The desire for LuHi Athletics is the same:
to build Christian Character in our student-athletes
to teach perseverance and teamwork
to train the body and mind for greatest performance
to pursue excellence in competition
to hold each other accountable and responsible
and to witness our faith in Jesus through sportsmanship and integrity
Gear with the new lion logo is available on the Spirit Store so LuHi fans can sport their Lion Pride.
In closing, LuHi Principal David Ness adds his excitement,
"We hope you're as excited as we are about the new LuHi Lion Logo - we consider its introduction to be the mane event around here! If you take time pawing through the big cat logos on Safari, you'll see why we take such pride in ours. We're not lion, we are excited for this new logo to come roaring onto the scene. We've been looking forward to this announcement Aslan as I can remember. We think it's dandy and prey you like it!"