Great expectations. After graduation, we all have them, don't we? Expectations for summer, college, and life as an adult are important to have as long as they don't turn into disappointments. It's tempting right now to live minute by minute, but it's also necessary to look towards the horizon. This article will help you prepare so that your great expectations are also realistic expectations.
Expect all the feels.
Some of you will start packing your bags as fast as you can. Others will hang back with tears, treasuring every keepsake of your childhood and pining for more carefree days. Some of you will be feeling it all!
This is the tug and pull high school graduates feel. It's the desire for independence from your parents and at the same time, the desire to cling to them for help and security. If it feels awkward to you, that's because you're totally normal. This is a season of major transition. However you're feeling, remember that these emotions won't last forever.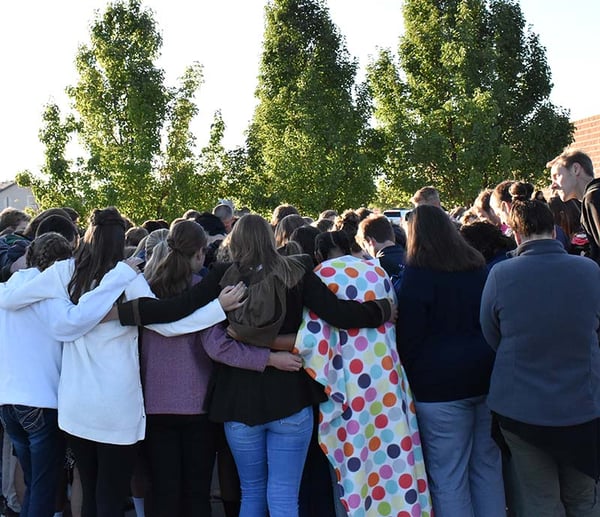 If you're moving, expect to miss your family.
If you're moving to college or elsewhere, the remaining time with your family will go fast. You'll want to happily remember your last summer before college. Plan a few special days or experiences with your family, take pictures, and print some favorites to hang in your new room to remind you of home. I promise you—a time will come when you will miss it, even if only a little!
If you're staying, expect to set guidelines with your family.
If you plan to live at home, make an arrangement with your family so that it's clear you are entering into a new stage of independence. For example:
Will you be sharing meals, or will you prepare your own?
Do you still have a curfew?
What are the guidelines for having friends over?
Will be you working, and if so, will you be contributing to rent or other living costs?
Talking through expectations will help you and your family feel comfortable in this new season.
Expect to compromise in your new place.
If you have a family, you already know what it's like to live with people who are totally opposite from you. You can expect the same with roommates. The most valuable thing you can bring with you on moving day is an open mind and a flexible spirit. Make compromise a top priority.
You can also have certain items on hand to help, especially in a dorm room. For example, do you go to bed early? Your roommate may be a night owl, so bring an eye mask. Do you like to play music loudly or often? Invest in a quality pair of earbuds.
If you're attending college, check to see if Housing can connect you with your roommate before the school year begins. Send an email, text, or phone call to get to know them. Talk about larger items you'd like to have in your dorm. Maybe someone has a beanbag chair and you have a water kettle to share. You'll start out on the right foot in your relationship before you even step foot on campus.
Expect change in your friendships.
Do you remember the song, "Make new friends, but keep the old. One is silver and the other gold"?
If you choose to invest in your current friendships, they can last. However, know that it's also okay for some friendships to fade or shift into something different. You and your LuHi friends won't be walking down the same hallways or going to class together anymore. Hold some friendships closely and others loosely. Expect relationships to change naturally, and understand that you can always make room for new friends.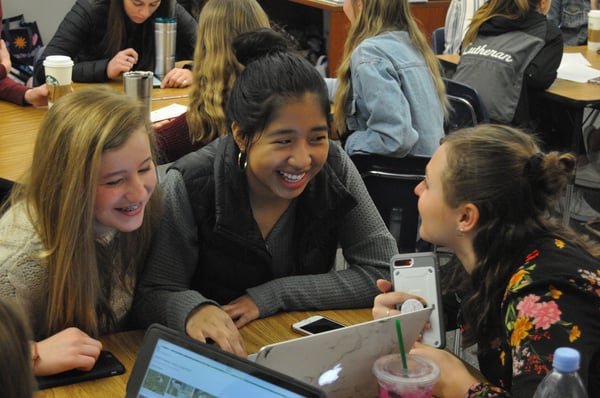 Expect to listen.
Parents, teachers, mentors, and older friends who have gone through this stage can be a valuable resource for you. Consider requesting advice in your graduation announcements, an email or on social media. Your friends and family would probably love to include a sentence or two in their graduation cards to you.
And finally, expect surprises.
"A wonderful gift may not be wrapped as you expect." — Jonathan Lockwood Huie
This is a season unlike any other. You are headed out into the bright future with a high school diploma and invaluable life experiences from LuHi. Remember that God's ways are not our ways, nor his thoughts our thoughts (Isaiah 55:8). There may come days when you think you know best, but it turns out God has other plans. Instead of feeling disappointed, ask God to show you the surprises he has for you. They are often far better than the expectations you have for yourself!