Have you given serious thought to your child's high school education yet? If they are in middle school, now is the time! Students spend four very formative years with their teachers and classmates, so you should allow plenty of time to make the decision that's right for your family.
Lutheran High offers multiple opportunities for you to visit our campus, tour the facility, meet our teachers and students, and ask all of the questions you want. In fact, we'd like for you to bring a long list of questions! We are passionate about LuHi and LOVE to talk about the excellent education, the talented teachers, and the Christ-centered culture available for your child. Mark your calendars for these upcoming admissions opportunities:
Admission Applications Open September 1st
If you're confident that you'd like to pursue LuHi as an option for high school, apply early! Applications open September 1st and include the application form, an original essay, recommendation forms from teachers, a placement test, and a transcript. The admissions office does not conduct a rolling acceptance process anymore, so we will now send out acceptance letters in December. Please get in touch with the Admissions Office with any questions.
Tuition Assistance Applications Open Mid-September
Tuition assistance applications open in mid-September. It can be filled out with your admission application or even before since it can be helpful to know your financial responsibility before your child applies for LuHi. The tuition assistance application takes about a month to process. By the end of the process, you will know your tuition amount for the following year.
If paying tuition is a cause for concern for your family, please apply for assistance. We don't want tuition cost to be the reason a student doesn't come to LuHi. We look at each family's needs on an individual basis.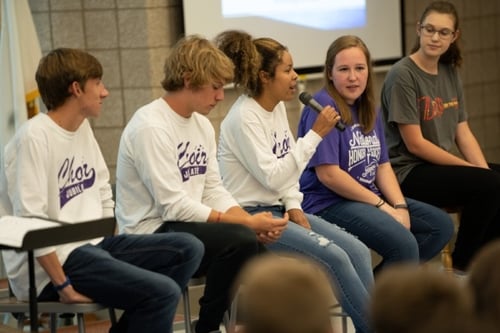 Shadow Days Begin September 10th
Any eighth-grader who is considering attending LuHi should sign up for a shadow day! You'll get to follow a LuHi Student Ambassador through a typical high school day and see what LuHi is really like on the inside. You'll meet teachers, get the scoop from current students, see the classrooms and facilities, and feel what it's like to be a LuHi Lion. It's also a great opportunity to think through what you need in a school.
You can schedule a shadow day on a Monday, Wednesday, or Friday when school is in session. Alternatively, you can book a personal tour with an admissions counselor any weekday when school is in session. Schedule a shadow or a tour here.
7th & 8th Grade Preview Day September 24th
Many families have discovered the benefit of deciding on a high school early. If you're a seventh or eighth grader, Preview Day is for you! You'll learn all about LuHi's academics, performing arts, clubs, and activities, plus you'll get to meet teachers, coaches, and other prospective students. Preview Day is designed to be fun, energetic, and engaging for everyone, and you'll leave campus with a clearer understanding of LuHi's culture.
Parents are invited to stay for a unique Q&A session with Executive Director Dan Gehrke. RSVP for Preview Day here.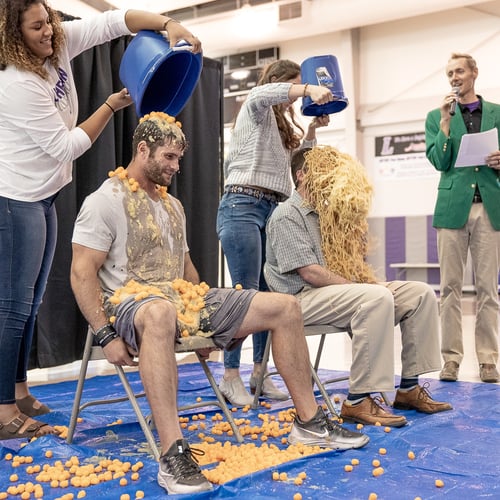 Fall Open House October 25th
We've designed our annual Fall Open House to be an accessible, informal event for families to meet our staff and see our campus. Every teacher attends so that you can ask questions about each class, department and club. You'll also be able to talk to coaches and fine arts teachers about their individual programs and the interests of your child.
Executive Director Dan Gehrke will deliver a word of welcome and a message before sending families out to see the school and talk to teachers. You'll also get to meet current families and hear about their personal experiences with LuHi, which is invaluable information that will serve you well as you make your high school decision.
Although you're not required to register for the open house, we'd love to know if you're coming so we can give you a rousing LuHi Lion welcome! RSVP here.
We hope to see you at one or more of our admissions events this year! For more information about how to apply for LuHi, please visit https://www.lhsparker.org/admissions.