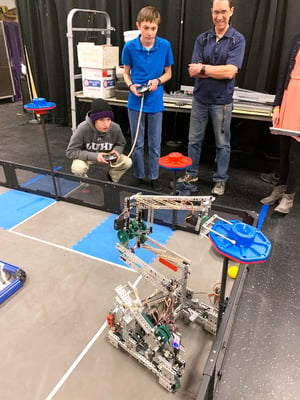 Academics are such a critical component of a successful high school education, it can be difficult to look beyond them when building out an ideal experience for your children. But high school clubs also have a tremendous impact on success in high school and beyond.
In addition to academic achievement, high school is a time for students to progress emotionally, spiritually, and physically. At Lutheran High School, we have the right faculty, staff, and processes in place to nurture these elements in our young men and women to prepare them for life after high school.
High school clubs play a critical role in the development of skills that serve as a foundation for well-rounded life, including:
Social. Oftentimes, students find themselves in clubs alongside students they may not otherwise encounter during the school day. Students of different ages/grades, backgrounds, academic level, and interests often all come together in pursuit of a common interest or passion when participating in clubs. In a way, clubs are micro melting pots within a school. Participation and harmony among students naturally facilitates and hones important social skills that will help young men and women work well with different individuals in college and later, the workplace.
Character. Along the same lines as those mentioned above, working consistently alongside students with different backgrounds, ages, and interests naturally lends itself to appreciate those who are different. Participation in high school clubs is an excellent opportunity to put the ethics, manners, and cares you've instilled in your children into action as they meet and encounter different individuals.
Study. In school and in life, we tend to put the most energy and focus into those things for which we are most passionate. To accomplish the goals of their clubs, students often need to research and study. The lessons they learn about studying (and themselves) while doing this work can have a substantial impact on their study habits inside the classroom - both in high school and later in college.
How do colleges and universities view high school clubs?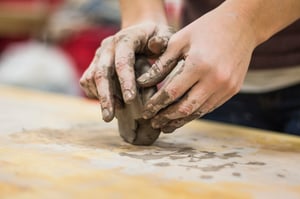 The benefits noted above are critical to the development of your son or daughter. But beyond those foundational benefits, there is a literal benefit for students who participate in high school clubs: Their impact on college and university admissions counselors.
Admissions counselors want to know and understand what your son or daughter learned in high school: both inside and outside the classroom. As noted above, high school clubs present tremendous opportunities for different students to work together toward a common goal or passion.
In application essays and interviews, discussing any challenges, opportunities taken, or lessons learned can help your child demonstrate the important lessons and development made through participation in high school clubs.
Students find (and start!) a range of high school clubs at LuHi.
At LuHi, you'll find many common high school clubs like Student Council, Writing, Photography, and National Honor Society. But in addition to those foundational clubs, students with interest and initiative frequently start new clubs!
We are proud to provide support and encouragement for student interests so that they feel comfortable and confident approaching our administration to begin a new club. Due to this openness, LuHi students can currently participate in unique clubs like Cyber Security, Equestrian, and more.
LuHi is committed to your child's success.
We are proud to support and nurture every student who roams the campus here at LuHi. We surround our students with adults who care, an environment where culture matters, and a Christian worldview to prepare them for life at college and beyond. To learn more about life at LuHi, contact us to schedule a tour or to ask any questions.