Guest post: What do universities look for in prospective students?
Zach Gunzelman, College Admissions Counselor, gives insight into what colleges look for in high school candidates.
Guest post written by Zach Gunzelman Admission Counselor at Concordia University, Nebraska.
"So, what do you want to study?" I asked the student sitting across from me as his parents sat on each side of him, staring blankly.
"Uh…. I don't really know." He replied.
"Ok. Well, is there anything you're passionate about? What brings you joy?"
"Uh… video games?" he questioned.
Dad rolled his eyes, and mom let out a quiet laugh to try and lighten the mood.
"Ok…that's a good start," I told him. "Well, let's see what kind of scholarships you might qualify for. What's your GPA and ACT score?"
"My ACT is a 16, but I'm retaking it in December, and my GPA is 2.45, but that should go up at the end of the semester. I'm taking easier classes now."
And so continued this admissions interview, much like others often go. As you can imagine, it was not off to a great start.
Too often, students like the one I've just described fail to prepare for the college admissions process, or they don't know how to properly set themselves up for success. It makes sense. There's a lot of unknown when it comes to exploring schools, and it can be very stressful.
That bring us to the questions:
what do colleges and universities look for in prospective students,
and what can you do to set yourself apart from the thousands of other students hoping to ensure admission to the college of their choice while also relieving some of that unnecessary stress?
Know your passions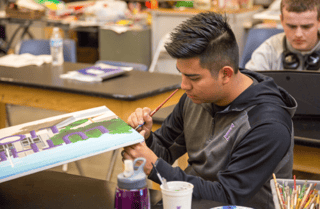 First off, start by exploring your passions. What is it that brings you joy? Can you articulate the ways in which you want to use your talents and abilities in the future?
You don't have to have your entire college career mapped out (we actually advise against that) but you should have some idea of what it is you want to study. Knowing what you're passionate about can help make sure the school you're considering is a good fit and that you will be able to succeed there.
Colleges want students who know what they want and who follow their passions. We also want to see that you're involved in a variety of activities. You don't have to be voted most-popular or run yourself ragged going from one club or organization to the next, but you should find something that allows you to get involved in your school or community and grow your leadership and social skills. Involvement in just one or two groups or organizations can help you to stand out when compared to students who have failed to excel outside of the classroom.
Put the effort in now
Next, don't wait until your senior year to start working hard. Colleges and universities want students who took the first three years of high school seriously. Most schools base their admission requirements and scholarship amounts on a student's transcript at the end of their junior year.
Those students who wait until their senior year to start taking school seriously are at a distinct disadvantage compared to those who worked hard and earned good grades starting in the first semester of their freshman year. Trying to raise your grades in your final year of high school is often a case of "too little too late."
It's also a good idea to do whatever you can to strengthen your reading and writing skills. Strong reading and writing skills, especially when it comes to standardized tests like the ACT and SAT are a must.
The majority of college classes require that students read and comprehend vast quantities of material and have the ability to communicate their ideas in writing. If you know you struggle with reading comprehension or expressing your thoughts in writing, consider hiring a tutor or take an ACT/SAT test-prep course. Sadly, even students with an average overall test score find themselves facing a waiting list or having their application declined because their reading and writing scores are below average.
Be conscious of deadlines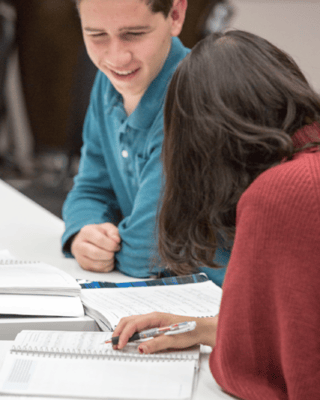 Lastly, colleges and universities want to work with students who are responsible and get required materials turned in on time. It's important that you know a school's deadlines for scholarships and paperwork and stick to them.
In some cases, if you miss a deadline, you won't be able to get that athletic or performance scholarship you were counting on to help you pay for school. In addition, don't wait forever to apply to your college of choice or complete your FAFSA. Not only could this hurt your chances at getting accepted, but it can also cause unnecessary stress down the road.
You don't want to be scrambling to take care of business in June. Picture it, you're spending your days of summer vacation trying to track down paperwork and make sure you got all of your ducks in a row while all of your friends relax by the pool and talk about how much fun they will have at college.
Along with that, don't wait too long to take standardized tests like the ACT or SAT either. Consider taking the test in the spring of your junior year. That gives you plenty of time to retake the test if your scores are lower than what you expected or needed to get into your top choice.
While this isn't an exhaustive list of what colleges look for in applicants, it's a good start. By beginning with these areas, you can ensure that your admission interviews don't end up falling flat and that you stand out when compared to all the other applicant's college admissions officers have to consider.
Zach Gunzelman serves as an admission counselor at Concordia University, Nebraska. He graduated from Concordia in 2007 with a degree in Secondary Education, and he taught middle school English for 9 years at Faith Lutheran Middle School and High School in Las Vegas, Nevada prior to returning to work at Concordia. Zach serves the students of Arkansas, Colorado, Idaho, Kansas, Louisiana, Mississippi, Montana, Oregon, Utah, Washington, Wyoming and Western Nebraska. He encourages you to learn more about the excellent, Christ-centered education that Concordia provides at www.cune.edu. Follow him on Twitter @ZachCUNE.