High school can be a wild four years, right? In the midst of classes and activities and friend groups, it can be hard to find your place. You might want to stand out from the crowd or you might want to blend in. Maybe you have strong opinions on a controversial subject but you're afraid of what people will think. Maybe you want to dress differently but you're afraid you'll get made fun of.
No matter how you dress or think or act, this is the truth you need to hear today: you are made to stand out. God gave you your very own signature. No one else but you can leave your distinct mark on the world for God's glory.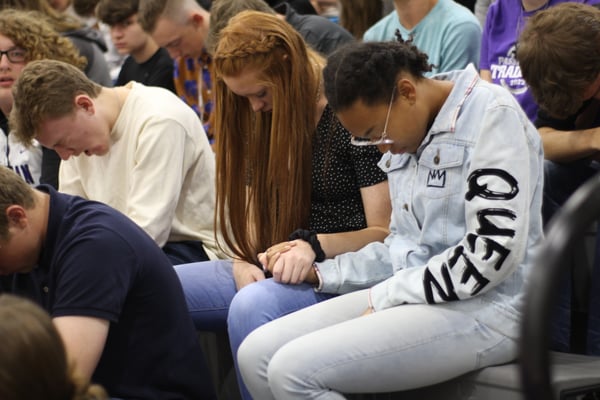 Take Paul, for example. When false prophets were forging teachings and preaching in the streets, new Christians had to discern the truth from the lies. They had to examine the Apostles' letters to see if they were authentic or counterfeit. That's why Paul finished his letter to the Thessalonians by using his signature—a symbol unique to him—to prove to the church that it was written by him and not a false prophet.
"I, Paul, write this greeting with my own hand. This is the sign of genuineness in every letter of mine; it is the way I write" (1 Thessalonians 3:17).
Not only did Paul use an actual written signature to prove it was him, but he also used his signature gifts and personality wherever he went. Even after he turned away from persecuting Christians and turned to preaching Christ, he was still his loud, passionate, tell-it-like-it-is self. And God used the person he was to change the world.
So when you are afraid to stand out from the crowd, here are some verses straight from God's Word to remind you that you can live confidently in God's design for you.
"So God created man in his own image, in the image of God he created him; male and female he created them" (Genesis 1:27).
You are created in the image of God. Because of Jesus' work on the cross, no one can take that away from you; no sin can take that away from you; nothing can separate you from the God who made you perfectly to reflect his glory.
"From one man he made all the nations, that they should inhabit the whole earth; and he marked out their appointed times in history and the boundaries of their lands" (Acts 17:26).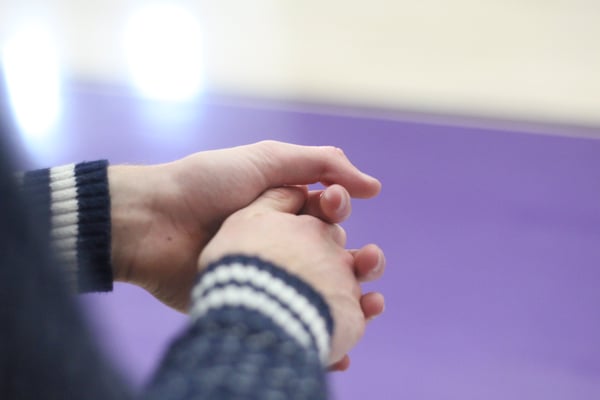 Have you ever thought about how God chose this exact time and place for you to live? Looking at all of history, he placed you precisely where and when you could best know Him and influence your world for Him.
"For we are his workmanship, created in Christ Jesus for good works, which God prepared beforehand, that we should walk in them" (Ephesians 2:10).
God has a plan unique to you! He has designed you to walk with him in that plan.
"There are different kinds of gifts, but the same Spirit distributes them. There are different kinds of service, but the same Lord. There are different kinds of working, but in all of them and in everyone it is the same God at work" (1 Corinthians 12:4-6).
If we all tried to blend in, our purposes would be lost, wouldn't they? If we all wanted to be doctors, we wouldn't have any computer programmers; or if we all wanted to be energetic extroverts, we would miss out on the beautiful qualities that God has given introverts. We all have different talents, personalities, quirks, humors, voices, manners, struggles, and laughs.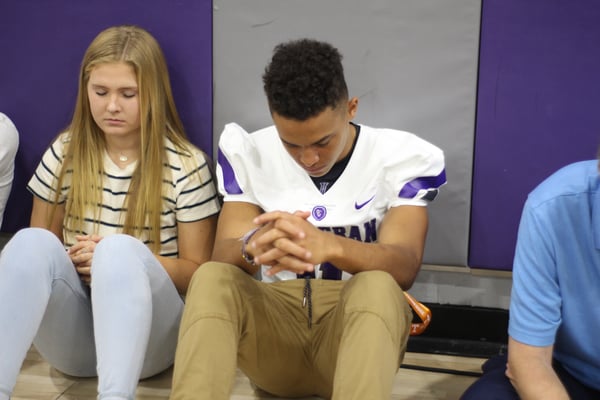 So what's your signature?
In the midst of summer vacation, it's a great time for reflection of last year and preparation for the coming semester. Today, spend some time reflecting on who God made you to be. Look at your life through the lens of Jesus' saving work. Ask the Lord what your unique signature is and how you can best mark it this year to reflect Him in every area of your life.
Prayer: Lord, thank you for creating me uniquely. Thank you for placing me in this time and place and for having a perfect plan for me. When I doubt this truth, help me remember that I can stand flawlessly before You because of Jesus' sacrifice on the cross for me. I live for you! In Jesus' name I pray, Amen.