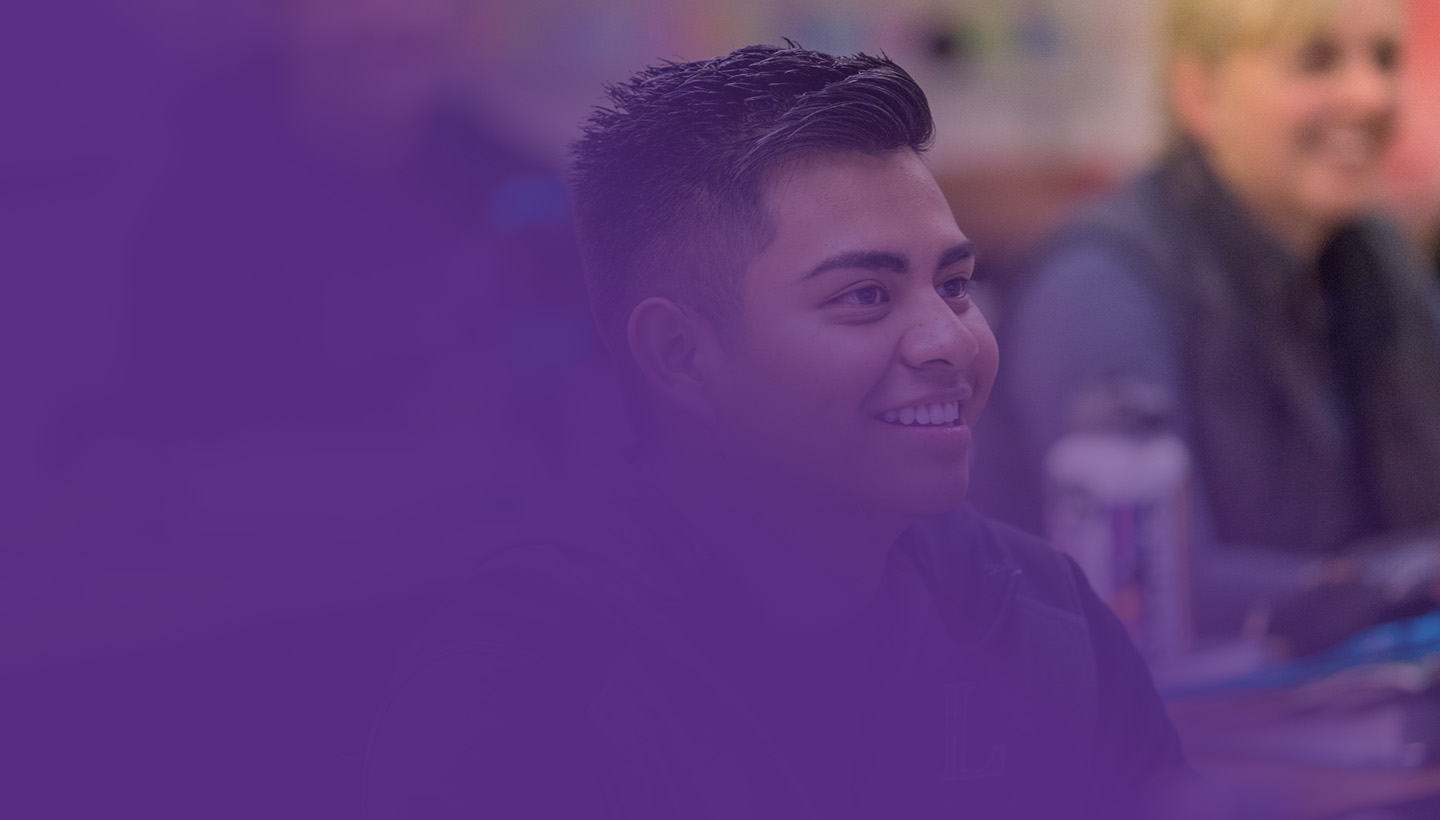 Why should high schools encourage students to explore their passions?
Interests can become fulfilling career paths for one reason. We're called to use our God-given gifts and talents for another.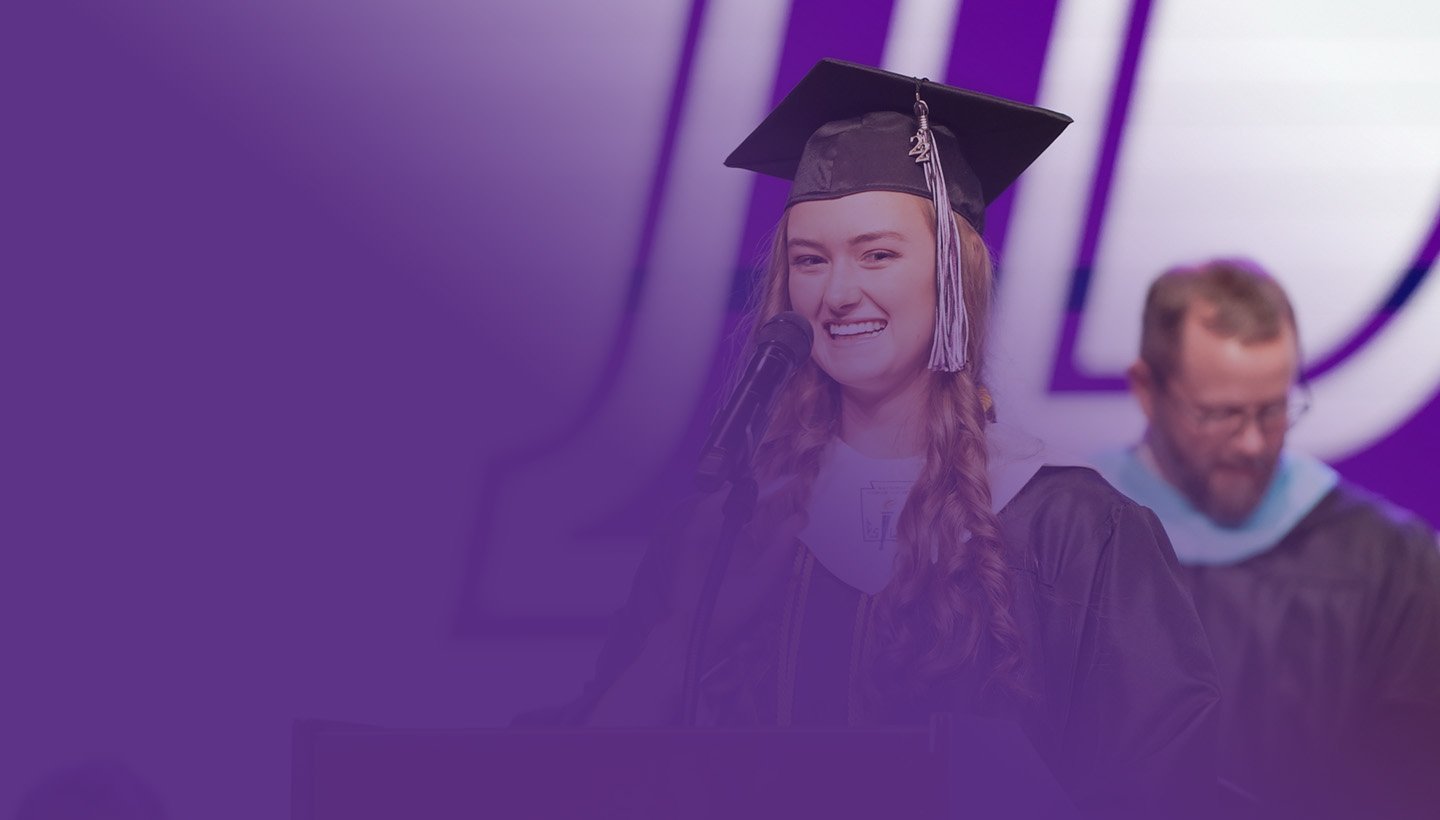 What makes a high school stand out from others?
You know a great high school when you experience it because you know great teaching when you see it.
Student Testimonials
All of the courses I selected for my first semester at Clemson are advanced courses and I feel that I am already ahead of my classmates. I feel comfortable, even knowledgeable in the material we are learning and because of that I can even help others in my class with their work. I feel strongly that I would not be able to be where I am at in my math skills without Ms. Hoehne's excellent teaching as well as her graciousness in my times of failure. Her teaching is just a reflection of my experience with Lutheran high school as a whole. All of my teachers had a clear expectation of their students giving their God-given best but I feel like Lutheran is set apart because you all understand that a student's best might look different from one day to another. I left high school feeling prepared for college, but I now know that time at Lutheran gave me all of the tools I need to be successful here if I use them. I continue to feel encouraged from my time at Lutheran because even though I graduated, I know you are all still cheering me on and want me to succeed. I am so grateful to you and all of the staff at Lutheran for such a wonderful experience throughout my time there.
Lutheran High School wants to see all the students succeed. All the teachers want to help you whenever they can. They are there for you in your highs and your lows. They make high school seem like you are part of one big family.
Lutheran is a truly wonderful environment, with an impressive culture. I think that there are three main things that make our culture so special, One: our teachers are incredible. They are so dedicated to their students. Not only are they great at teaching, but they care about each student individually. Two: mindset. God given best is what is expected of you at LuHi. It is understood that you won't be good at everything, but it is expected that you do your best. Three: our culture all centers around Jesus. That's the biggest factor that makes LuHi so special, that Jesus is the cornerstone and the building block of this school.
Since my first day at Lutheran, I have felt the uplifting Christian culture. Students and staff are incredibly supportive and create a strong sense of community. I am grateful for receiving a challenging yet enjoyable educational experience in an extremely positive environment. I will never forget how my friends and teachers at Lutheran have impacted the trajectory of my life.
Lutheran High School has prepared me both academically and spiritually through the immersive and interactive classes led by teachers who consistently demonstrate their desire to help, encourage, and build relationships with their students. I love that LuHi goes all in for its students. I can truly say that all of the teachers are truly invested in being the best educator that they can and in knowing you personally. Yet, my favorite thing about Lutheran is that everything is Christ centered. While you do not have to believe in God to come here, the teachers and faculty are more than willing to dive into those tough conversations regarding faith and will continually point you towards Him.
The skills I learned in Lights Academy such as deep work and researching have been a staple in my college life. The questioning process done in Lights for each project planning document has been really helpful for research papers! I was so lucky to have been in Lights Academy and been able to learn from Mr Black and others in the class!
Overview
Art
Business
Lights
Music
Mission & Ministry
STEM
Pursue your Passion
The Academies at Lutheran High School is a unique curricular concept designed for students who desire academic rigor and the opportunity to pursue their passions in a particular academic area. Opportunities for students to personalize the Academy to fit their passions allow students to thrive. All Academies provide space for students to pursue their passions followed by opportunities for students to receive accountability from mentors and exposure to expertise in this area. A high level of self-motivation is required as Academy work is done primarily outside of the traditional classroom. Students choose an area of focus interesting to them so they get a head start on their future careers.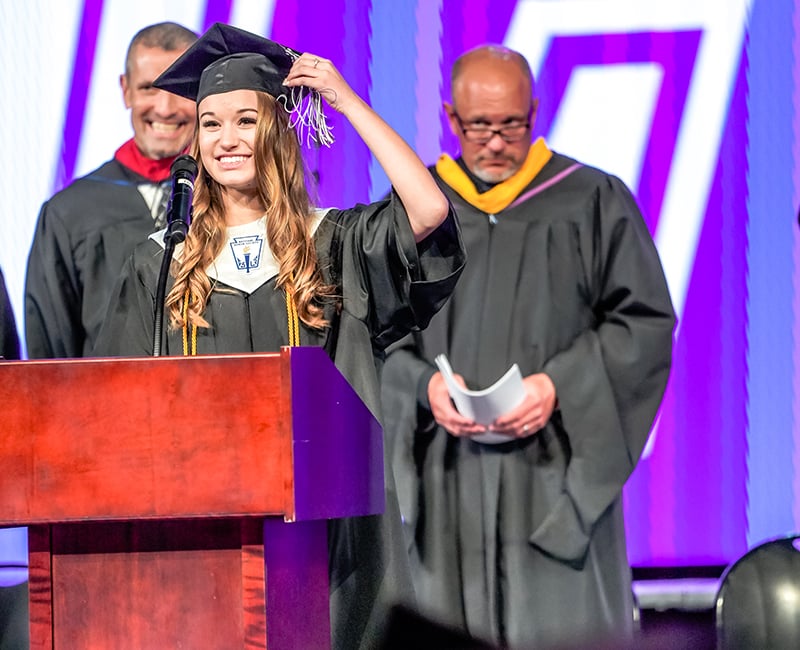 Art Academy
Art Academy is for those who are serious about an art career. The Capstone Art Show is the rigorous final aspect of the curriculum. Academy students have extended class periods, high-quality materials, and mentors to help them prepare in the area of their choice. Students develop a top-notch portfolio explicitly geared for that college major. Creativity and process are honored above product in this unique learning environment.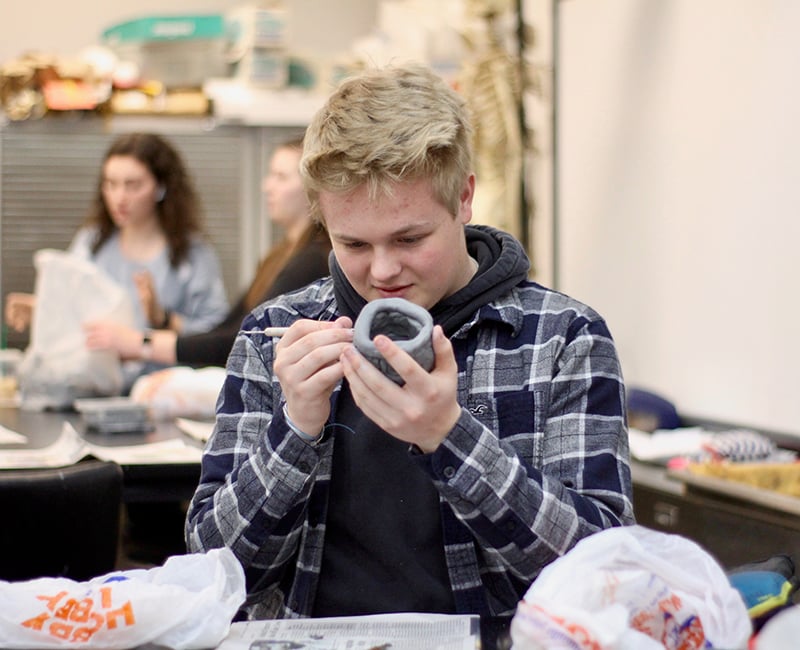 Business Academy
This Academy helps students explore potential career paths, connect with professionals, and develop independent projects about their passion. They take coursework that sets the foundation for future studies or a career in some area of business. Business Academy students are self-motivated, skilled in time management and communication, and able to represent the Business Academy in the community professionally. Career exposure is so important at the high school level. Students begin building their network, connecting with mentors, and exploring potential careers in high school. They also learn to dive into their area of interest and apply business course knowledge to their specific interests for their senior Capstone project.
Lights Academy
This Academy is a personalized learning academy where students have the opportunity to pursue their God-given interests and passions in meaningful ways within a project-based format. The core of the experience is where students learn to ask really good questions and then have the freedom to pursue answers to these questions through deep research. In addition, Lights prepares students for their future through teaching effective public speaking, organization of work, Christian leadership, and soft skills.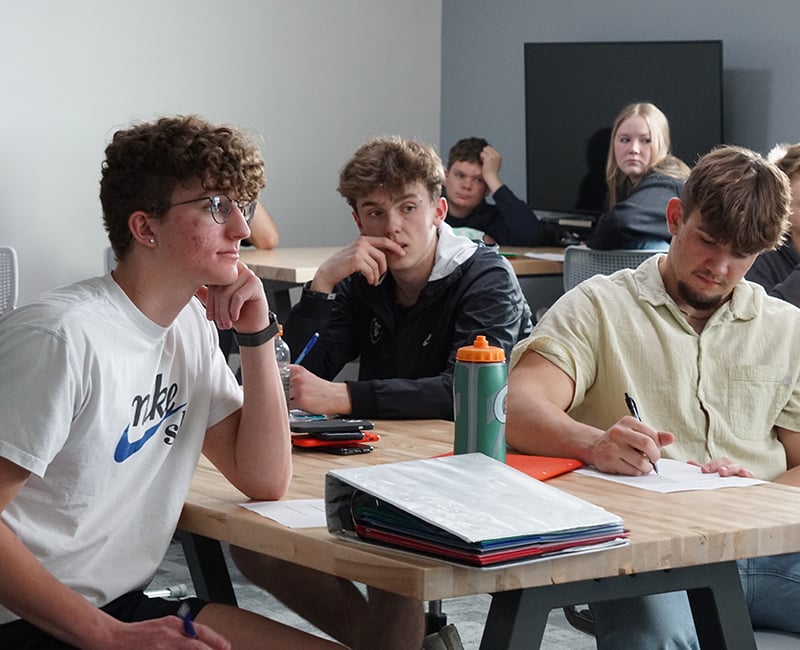 Music Academy
Through coursework, lessons, and track-specific projects, it gives students a taste of what it would be like to major in music in college. Music Academy provides an opportunity for students to explore different career paths, pursue their musical passions, and become the best musicians they can be. Students choose one of five tracks including Performance, Composition, Church Music, Jazz Studies, and Music Education. The Performance and Composition tracks are designed to help students prepare for college admissions auditions. The Church Music and Music Education tracks are focused on career exploration.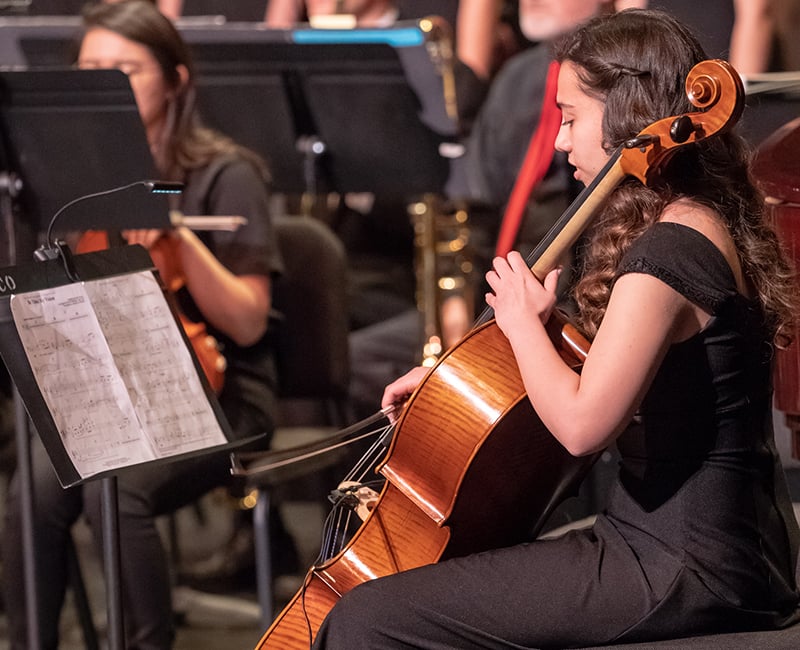 Mission & Ministry
This Academy is for students with a ministry mindset who want to learn more about how to serve a community. Students in Mission and Ministry Academy are mentored by LuHi's Director of Campus Ministry in how to share the love of Jesus Christ. Requirements for this program are participating in Worship Class, acting as a Thrive leader, and completing additional service hours.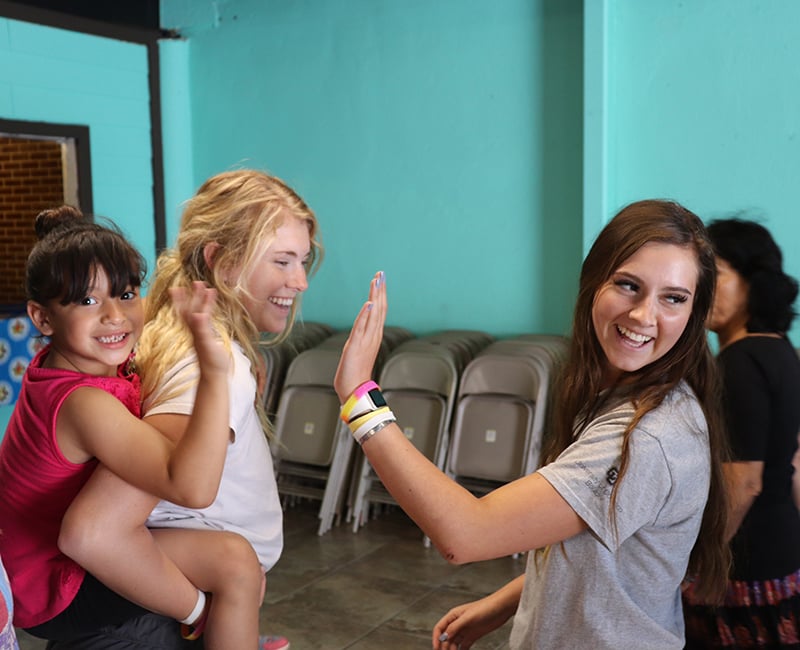 STEM Academy
STEM Academy is for students passionate about pursuing a career in a STEM field such as medical, engineering, or computer science fields. It is for students who desire to learn more, pursue connections, and enjoy exploring STEM projects. In STEM Academy, successful students are self-driven, able to set their own goals, and can accomplish large tasks requiring more than one step. Students can choose from one of two tracks: Engineering and Medicine.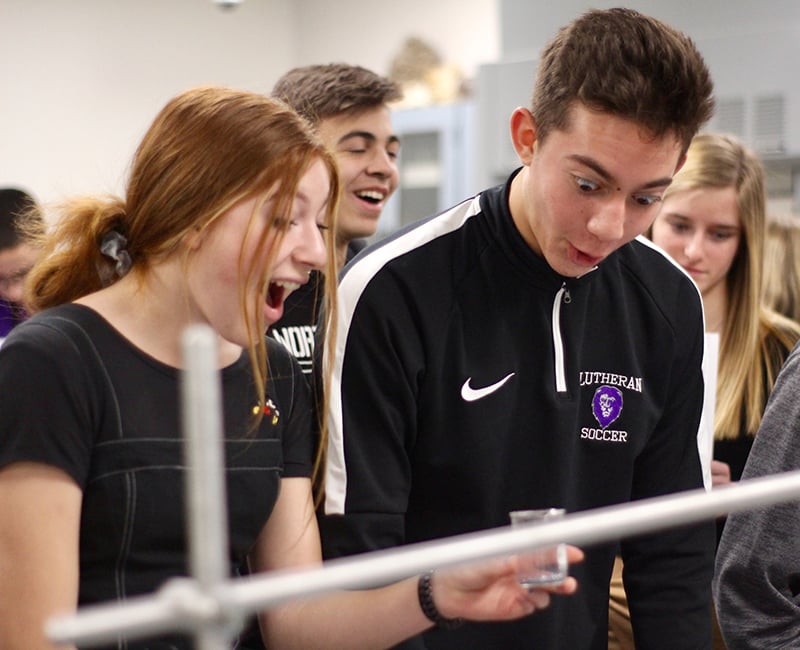 The 4 C's
The 4 C's are incorporated into each Academy.
Coursework
Collaborative Community Experience
Cross-Academy Curriculum
Capstone Project
Academy Applications
Sophomore students apply for an Academy at the end of the Spring semester. Each Director holds a short informational meeting each Spring Semester. Upon completion of requirements, students earn an "endorsement" on their high school transcript. The Academies pave the way for students to dive into an academic area of interest that goes beyond the classroom. This program is for self-driven students ready to explore on their own.
Frequently Asked Questions
Who is a good fit for Art Academy?
Art Academy is a good fit for students who want to spend a significant amount of time in high school creating art. This Academy is great for students seeking guidance, critique, and encouragement to step out of their artistic comfort zone to explore new mediums. Each student will spend time building a portfolio for the college admissions process.
Who is a good fit for Business Academy?
Business Academy is a good fit for students with an interest in business topics such as economics, finance, accounting, marketing, entrepreneurship and more. This Academy is a great fit for students seeking to network with professionals, observe local business mentors, and learn leadership skills in line with their interests.
Who is a good fit for Lights Academy?
Lights Academy is a good fit for students that have a variety of interests that they would like to pursue or one specific interest that they would prefer to study in a project based format. Lights is also excellent for students seeking to be well-prepared in college with deep research, public speaking, organization of work, Christian leadership, and soft skills.
Who is a good fit for Music Academy?
Music Academy is a good fit for students who have a passion for music and want to explore avenues to pursue it further. Students will hone skills, network with music industry professionals, and discover skills complementary to their area of passion. This Academy is for students seeking to serve others with their unique talents and to lead others to the joy music brings.
Who is a good fit for Mission & Ministry Academy?
Mission and Ministry Academy is a good fit for students who desire to serve and lead ministry opportunities on and off campus. This Academy is for students seeking an example of discipleship, lifelong servanthood, and how to foster an environment of Christian Living. Like other Academies, this can take many forms and is largely student-initiated.
Who is a good fit for STEM Academy?
STEM Academy is a good fit for students ready to take steps to find solutions to the problems they see in the world. This Academy is perfect for students seeking to display to colleges their drive, energy, and problem solving skills.
8th Graders: Visit campus!
We offer several admissions events throughout the year. Sign up for our next one!