Parent Testimonials
Lutheran High School has been an incredible experience for our teenagers, and for us. The teachers really see and know our kids - such a comfort for us to know our kids aren't getting "lost in the shuffle". The parent connection is wonderful too. One of our favorite ways to connect is through the weekly Parents in Prayer. LuHi holds and shares our family's values and keeps Christ at the center of everything.
LuHi is an extension of our home – a place where our kids are known and loved. It's a place where they can wrestle with hard questions, receive grace and discipline when they make mistakes, where their gifts and talents are seen and celebrated and where they are challenged to learn new things. LuHi has prepared them well academically for college, but even more so their faith has grown so that they are more prepared for the next set of challenges that they will face. LuHi is family – not just for our kids but for us too. As we wrap up our high school years, we will forever be grateful for the people that have shaped and molded us all in this place. We love LuHI!
LuHi has provided a well-rounded environment for our students to mature academically, socially, and spiritually. As a new family to Colorado, we found that the LuHi community was a great place for us to form much needed connections and friendships. We particularly appreciate the opportunities for support and partnership with parents, such as the monthly Thriving Parents event. It is also a joy to know that our kids are receiving a challenging education within a Biblical framework, which will prepare them well for college and beyond.
LuHi is an oasis. The growth and the maturity that my children have gone through emotionally, spiritually, and academically, and the doctrine and what they're teaching the kids, is spot on. I attribute [my student's growth] to the teachers and staff and culture of the school. They are all about the love of Christ. So much of Lutheran is priceless. It is a gift.
You expect High School teachers to be available for academic assistance and to be there day in and day out for their job. But what you don't expect is for them to welcome students and families with such warmth and genuine love for God, for each other, for teaching, and for their desire to see students not only excel but to achieve their dreams.
We joined the LuHi family in 2020 and it has truly been such an incredible experience for all of us. Both of our girls have been given so many opportunities to get involved and try new things. Everyone, from the Administration to the teachers and coaches, has shown our family so much love and made us feel welcome. We chose LuHi over a lot of really good high schools and every day, we thank God we did and understand now that He put us here to help our girls grow in their faith and be prepared for the future.
Our daughter is in her junior year at Lutheran High School and we've been impressed with the staff and the students and the programs available. The teachers are attentive to the students and seem to care about their academic success. The interactions I've had with students have all been positive and I've been impressed by the general level of maturity and drive.
Schedule your personal tour
Tuition Information
Providing tuition assistance to families who desire Christian education for their student is a priority at Lutheran High. If you need tuition assistance or are concerned that the cost of tuition will prohibit you from being able to afford Lutheran High, we encourage you to apply for assistance. To see the most updated list of costs and fees, please click below.
Christian Ed
College Prep
Athletics
Performing Arts
Clubs
Shuttle Options
Christian Education
A Christian Education is valuable beyond small class sizes, opportunities for involvement, and personal relationships with teachers and coaches. The goal of many Christian schools is to prepare students to continue to grow in their relationship with Jesus far beyond high school and be well equipped to explain and defend their faith. The importance of this faith preparation is valuable far beyond academic preparation for college and careers.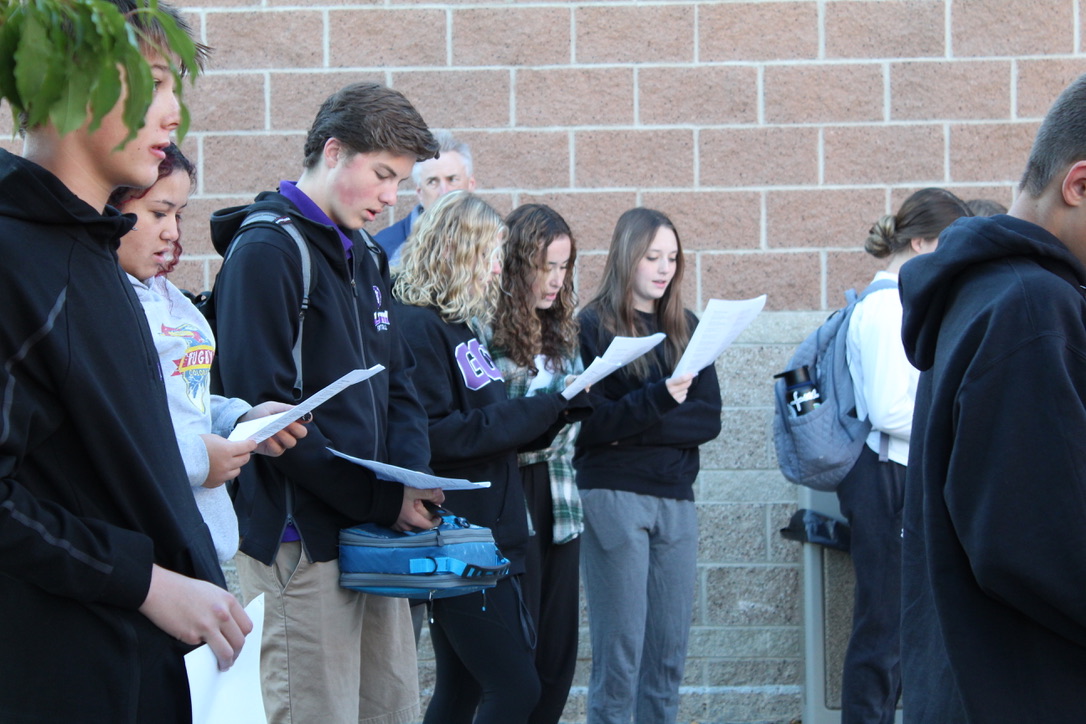 College Prep
Getting students into the university and program of their choice is important to Lutheran High. We meet individually with students to improve test scores, choose suitable honors and dual credit courses, and discuss post-high school options. We also value developing life skills such as conflict resolution, time management, and effective communication. In 2021 LuHi Grads were offered $11,358,700 in college scholarships over four years. This averaged out to be over $82,300 per student. The top 25% of students score a 31 on the ACT and 1356 on the SAT.
Learn how LuHi students can earn college credit in high school →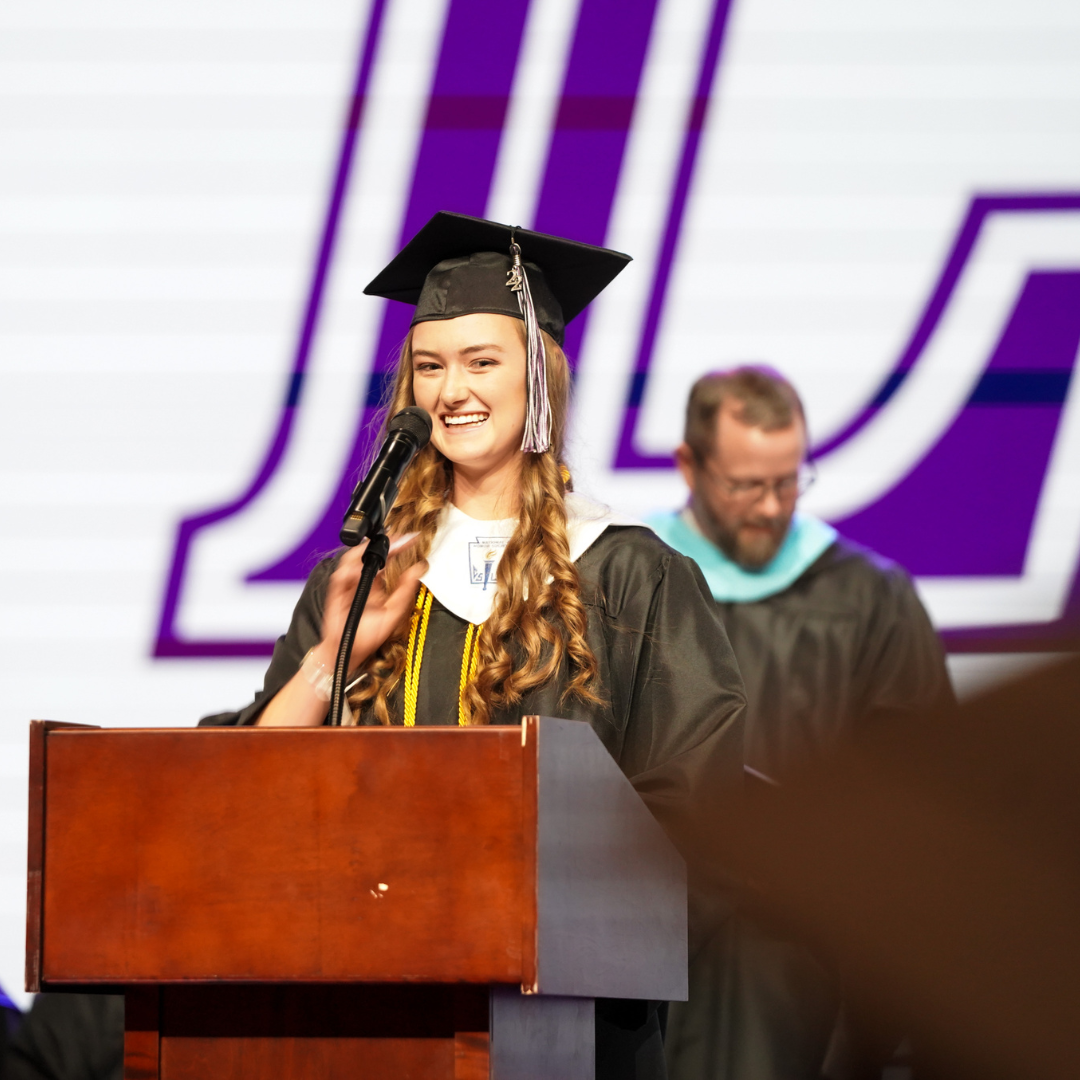 Athletics
LuHi Athletics is committed to the Christian character development of our student-athletes. We pursue excellence on and off the field. Students can choose from 17 different sports to participate in, and with over 90% of our students participating in extracurricular activities, there's something for everyone! If your goal is to play sports at the collegiate level, please let our admissions office know so we can help get you in touch with the right people!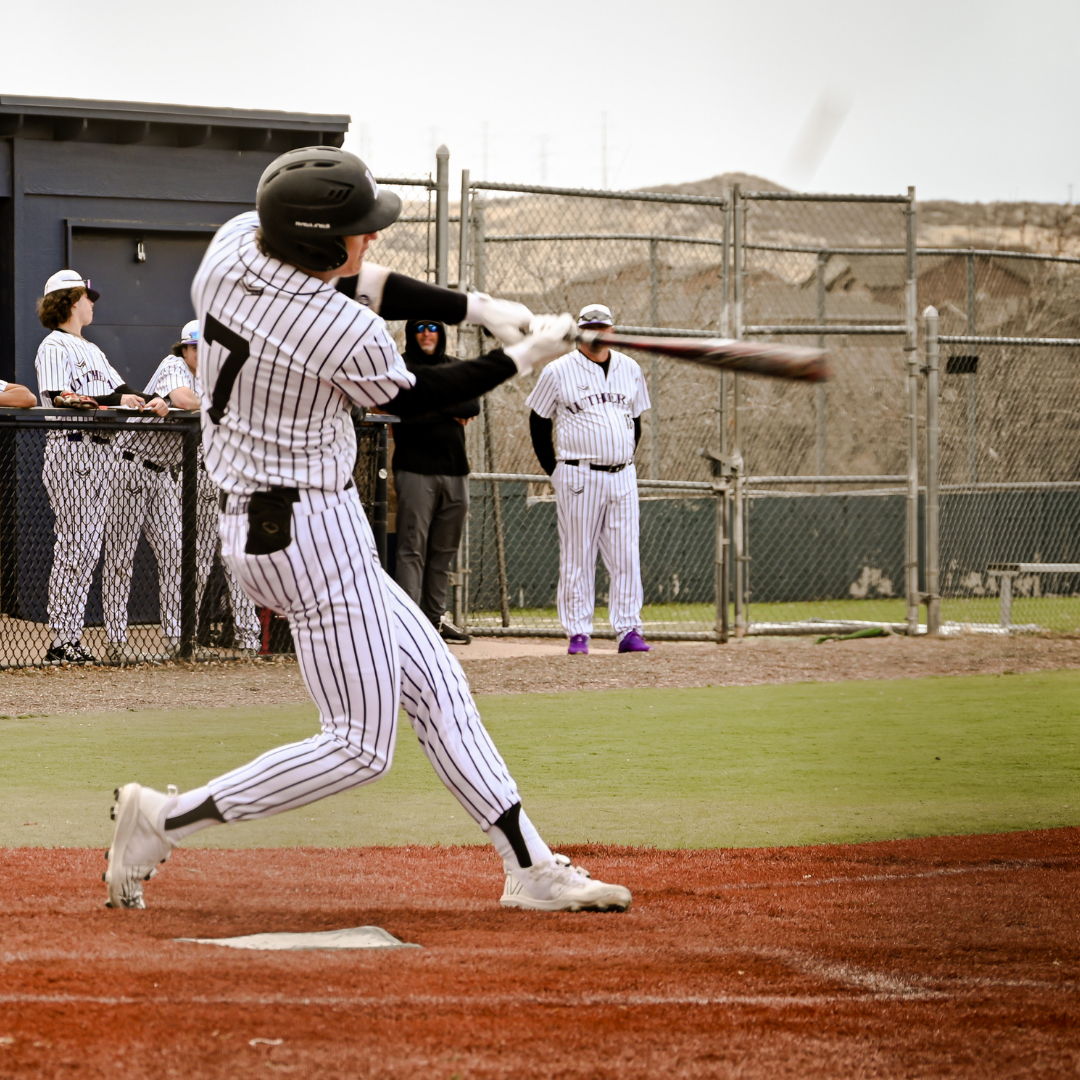 Performing Arts
LuHi Performing Arts provides top-quality, Christ-centered theatre and music education for our students while bringing professional-level theatre to the community. Each year, LuHi Performing Arts puts on a series of concerts and shows - including the annual musical. The department's goal is to keep Jesus Christ at the center of all we do and provide the best educational and performance experience possible for students.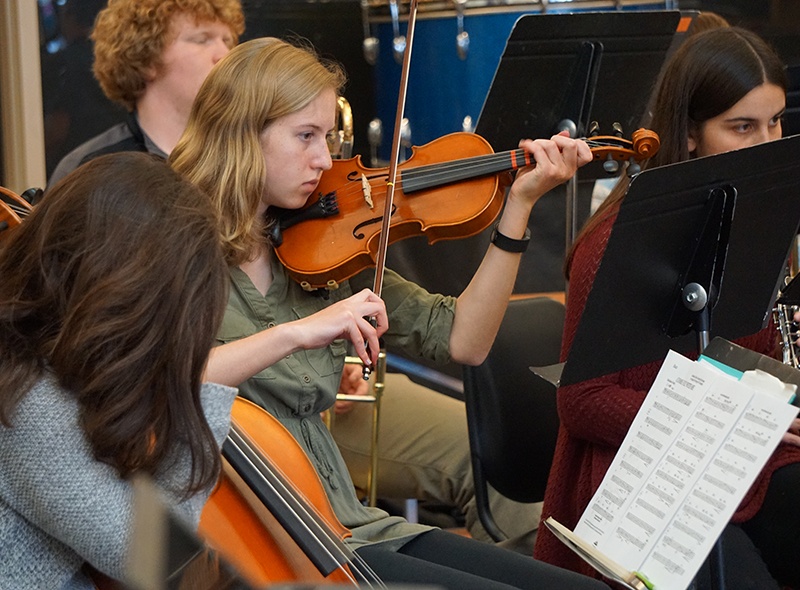 Clubs
Lutheran High's list of clubs includes BluHi Jazz, Chess Club, Chick-fil-a Leader Academy, CrossPlay Theatre Troupe, Interact, Lions for Life, NHS, Robotics, Student Council, Students in Prayer, Thrive, Writing Club, Language and Culture Club, and more. Ask our admissions team for more information and details on LuHi Clubs.
There's always room for new clubs - ask our Admissions Team about how to start one!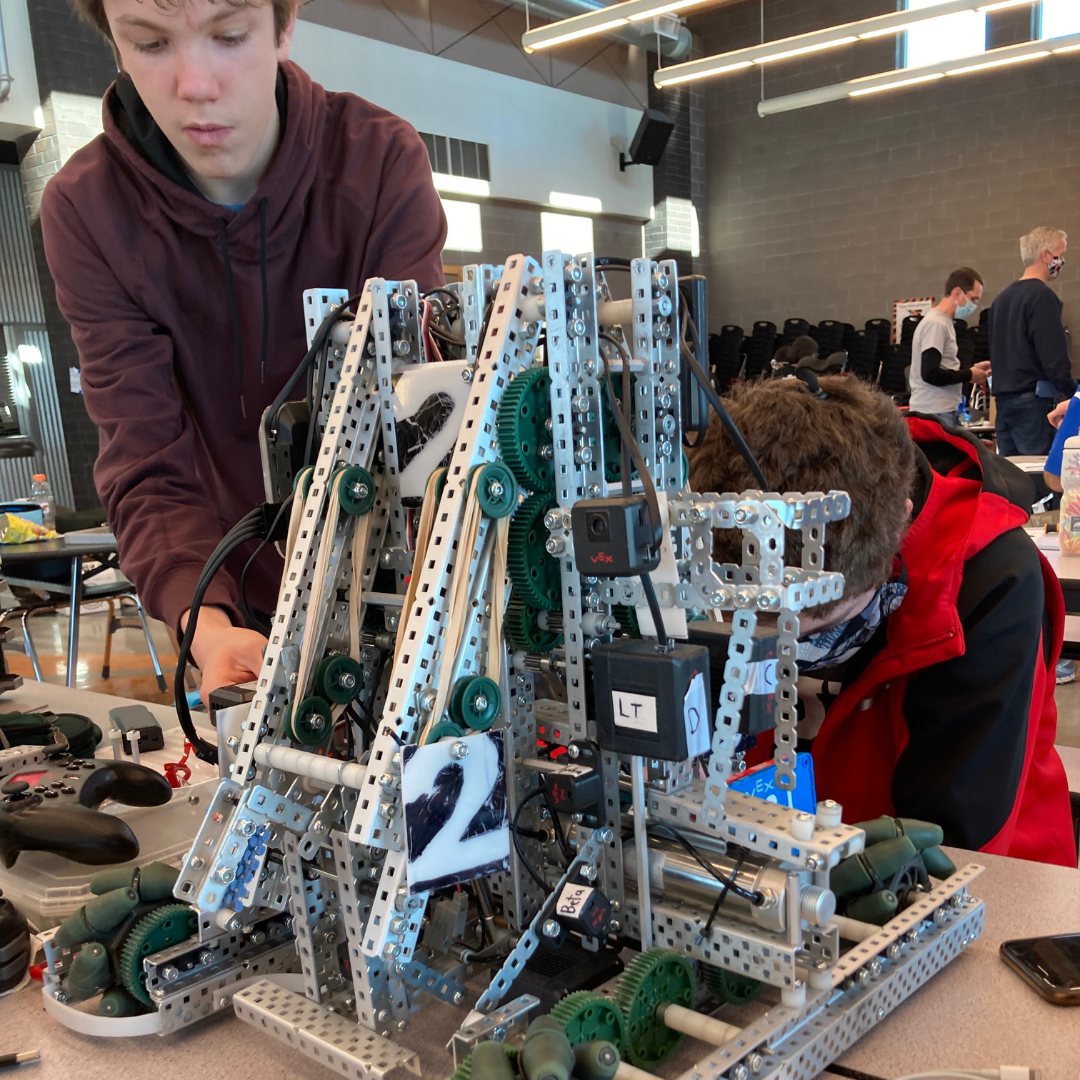 Shuttle Options
We offer shuttle routes from the following locations:
Peace with Christ Christian School
Chili's parking lot at Southlands Mall
Castle Rock Arby's by Castle Rock Outlet Mall
St. John's Lutheran School
Shepherd of the Hills Lutheran Church
Highlands Ranch Chuze Fitness
Elizabeth Walmart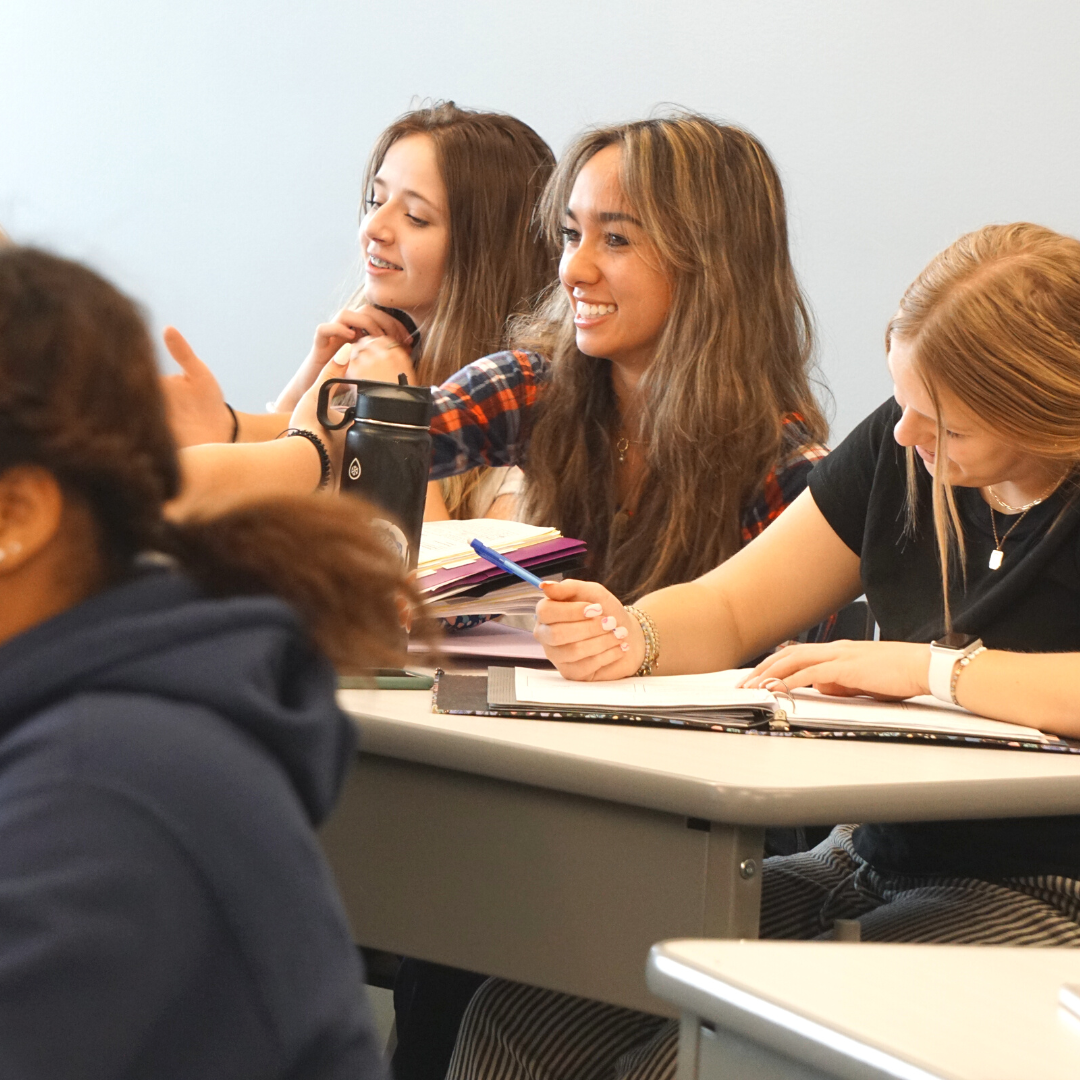 8th Graders: Shadow with us
Spend a day with us on campus to get an inside look at what it's like to be a LuHi Lion!
Student Testimonials
LuHi has challenged my personal growth in my faith journey. I honestly think I would not be so certain in my beliefs or be willing to talk about my faith if it wasn't for the learning opportunities given to me. LuHi has provided such a great community, as well as given me opportunities to grow as a student, leader, and follower of Christ.
The LuHi staff is unbelievable. They care about each individual so much. Throughout the last several years, there has always been at least one staff member that I would feel comfortable going to if I just needed to talk. I always knew, however, that any one of them would take time out of their day to sit down and talk with me. This is something that makes Lutheran so special.
LuHi's theology classes have given me a greater knowledge of my faith and helped answer all the questions that I had. LuHi has given me the opportunity to be surrounded by the Word everyday and that has impacted my life greatly.
LuHi is unlike any other school. It has helped me improve my time management and handle the workload of classes and sports. We have a strong academic program that gets students prepared to handle life. Furthermore, I think back to past theology teacher's lectures as a resource when I'm faced with difficult situations.
LuHi has a really good positive culture. I also would say the smaller class sizes makes learning even better. I have had the chance to take many AP and Honors classes that I know have helped me get ahead. There has been constant reinforcement and growth of my faith through Theology class each year. Finally, having everyone gather 3 times a week for chapel is really cool.
I love that LuHi goes all in for its students. I can truly say that all of the teachers are truly invested in being the best educator that they can and in knowing you personally. Yet, my favorite thing about Lutheran is that everything is Christ centered. While you do not have to believe in God to come here, the teachers and faculty are more than willing to dive into those tough conversations regarding faith and will continually point you towards Him.
Lutheran has challenged me academically in the best ways. I feel prepared for my future and have learned how to be a leader. I couldn't have asked for a better education and Christian environment over the past four years. This school has shaped me to become the person I am today and I feel so blessed to be apart of a school where the teachers truly care for each kid. I will forever cherish the memories I have made.