Upcoming Performing Arts Events
Theatre
08/07/23
6PM
Fall Show Parent Meeting - LuHi Performing Arts Room
Theatre
08/22/23
3:15-5:30PM
Fall Show / Showcase Auditions - LuHi Performing Arts Room
Choir
09/15/23
9AM-2PM
Men's Choir Festival - Ponderosa High School
Music
09/23/23
6PM
Music Fundraising Banquet - LuHi Cafeteria
Play
09/29/23
7:30PM
Macbeth - Schoolhouse Theater
Play
09/30/23
2/7:30PM
Macbeth - Schoolhouse Theater
Play
10/01/23
2PM
Macbeth - Schoolhouse Theater
One Acts
11/02/23
7:00PM
Theatre Showcase - LuHi Performing Arts Room
One Acts
11/04/23
2:00PM
Theatre Showcase - LuHi Performing Arts Room
One Acts
11/04/23
7:00PM
Theatre Showcase - LuHi Performing Arts Room
One Acts
11/05/23
2:00PM
Theatre Showcase - LuHi Performing Arts Room
Theatre
11/06/23
6PM
Musical Parent Meeting - LuHi Gym
Music
11/08/23
9AM
Veterans Day Chapel - LuHi Gym
Theatre
11/13/23
3:15-5:30PM
Musical Auditions - LuHi Performing Arts Room
Theatre
11/14/23
3:15-5:30PM
Musical Auditions - LuHi Performing Arts Room
Theatre
11/15/23
3:15-5:30PM
Musical Auditions - LuHi Performing Arts Room
Theatre
11/16/23
3:15-5:30PM
Musical Auditions - LuHi Performing Arts Room
Choir
11/17/23
7PM
LuHi Auction - LuHi Gym
Choir
11/20/23
11AM
Clinic with Dr. von Kampen
Choir
11/24/23
6:30PM
Parker Tree Lighting Ceremony - O'Brien Park
Music
12/04/23
7:30PM
LuHi Christmas Performance #1 - LuHi Gym
Music
12/05/23
5PM
LuHi Christmas Performance #2 - LuHi Gym
Music
12/05/23
7:30PM
LuHi Christmas Performance #3 - LuHi Gym
Music
12/06/23
9AM
LuHi Christmas Chapel - LuHi Gym
Theatre
12/07/23
All Day
Thescon (CO Theatre Conference)
Theatre
12/08/23
All Day
Thescon (CO Theatre Conference)
Theatre
12/09/23
All Day
Thescon (CO Theatre Conference)
Choir
02/08/24
12:30 PM
Shepherd of the Hills Seniors Group - Jubilate Performance
Choir
02/10/24
4PM
All State Choir Concert - Buell Theater
Choir
02/20/24
5:45PM
Wind Crest Retirement Home - Bel Canto and Men's Choir
Choir
02/21/24
All Day
Jubilate Grade School Assemblies
Musical
03/08/24
7:30PM
Hello Dolly - PACE Center
Musical
03/09/24
2/7:30PM
Hello Dolly - PACE Center
Musical
03/10/24
2PM
Hello Dolly - PACE Center
Musical
03/15/24
9:30AM
Hello Dolly - Grade School Show
Musical
03/15/24
7:30PM
Hello Dolly - PACE Center
Musical
03/16/24
2/7:30pm
Hello Dolly - PACE Center
Musical
03/17/24
2PM
Hello Dolly - PACE Center
Choir
04/03/24
Times Vary
Jubilate Tour
Choir
04/04/24
Times Vary
Jubilate Tour
Choir
04/05/24
Times Vary
Jubilate Tour
Choir
04/06/24
Times Vary
Jubilate Tour
Choir
04/07/24
Times Vary
Jubilate Tour
Band
04/15/24
7PM
Wind Ensemble and BluHi Jazz Concert
Choir
04/17/24
7PM
Jubilate Home Concert
Choir
04/24/24
1:40PM
St. John's Seniors Group - Jubilate Performance
Choir
04/24/24
7PM
Bel Canto and Men's Choir Concert
Play
05/03/24
7:30PM
The Play That Goes Wrong - Schoolhouse Theater
Play
05/04/24
2/7:30PM
The Play That Goes Wrong - Schoolhouse Theater
Play
05/05/24
2PM
The Play That Goes Wrong - Schoolhouse Theater
Showcase
05/08/24
4/7PM
LuHi Arts Showcase - PACE Center
All PA
05/14/24
6PM
Performing Arts Banquet - LuHi Cafeteria
All PA
05/22/24
6PM
Graduation
Overview
Musicals
Plays
Choir
Bands
More
Where Talent Meets Opportunity
For over six decades, LuHi Theatre has been committed to performing high-quality, professional theatre for the whole family to enjoy. Our dedicated production staff gives our students the best educational and performance experience possible and, most importantly, keeps Jesus Christ at the center of all we do.
In LuHi's deep, rich history, we have performed a wide variety of shows. Everything from comedic to dramatic, classical to contemporary, and even audience-interactive performances gives our students a well-rounded theatre experience.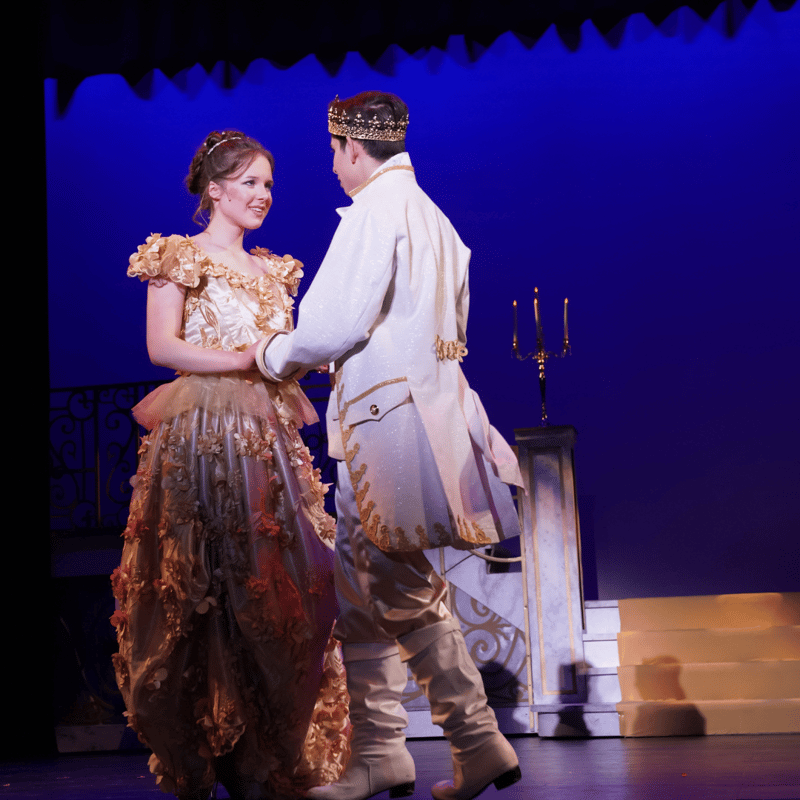 Musicals
The LuHi musical is the largest production for the performing arts department each year involving over 60 students and performing to over 3000 people a year. Our acting students work with seasoned directors and choreographers to create dynamic characters, dances, and vocals on the stage. Our technical students work alongside the PACE Center staff and parent volunteers, enhancing their knowledge of set construction, costume & makeup design, and all aspects of how a show comes together. Band students work alongside professional instrumentalists and parent volunteers in our live orchestra.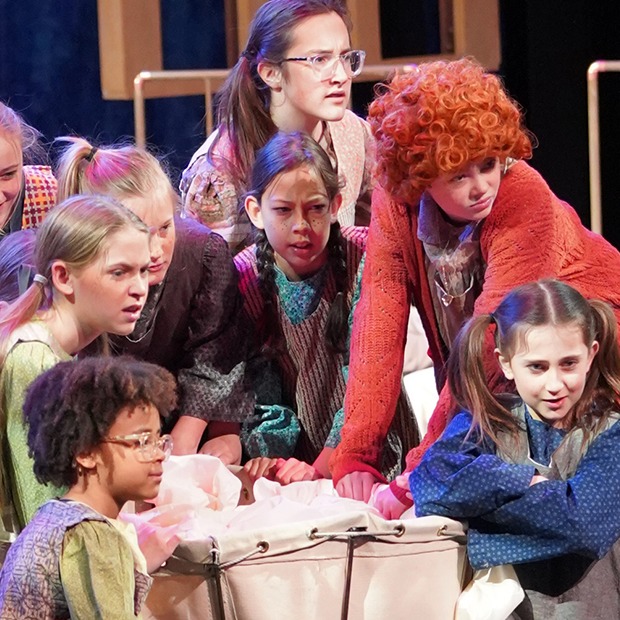 Plays & One Acts
Plays performed by LuHi Theatre give our students plenty of opportunities to excel at their craft. Shows throughout the year include:
Fall Show
Student directed one acts
Spring show
These productions allow our students to hone their skills and stretch their abilities with dramas, complex comedies, ancient Greek tragedies, or classical Shakespeare. These shows are performed at the Schoolhouse Theatre, part of the PACE Center theatre complex.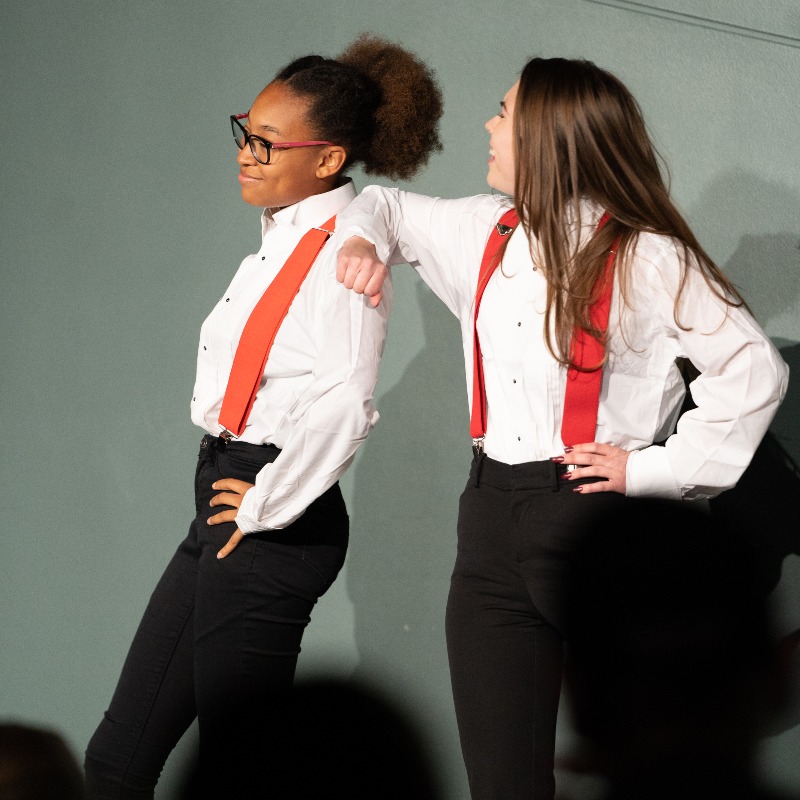 Choir
The Jubilate Choir is the top vocal ensemble on campus, performing 30-35 times a year. The group is an auditioned ensemble and is open to sophomore through senior students. Bel Canto is LuHi's Women's Choir. We perform at on-campus events like A LuHi Christmas and the LuHi Arts Showcase throughout the year. Men's Choir is an opportunity for the young men of LuHi to refine their musical skills. This ensemble is open to any male in the school, and there is no audition necessary.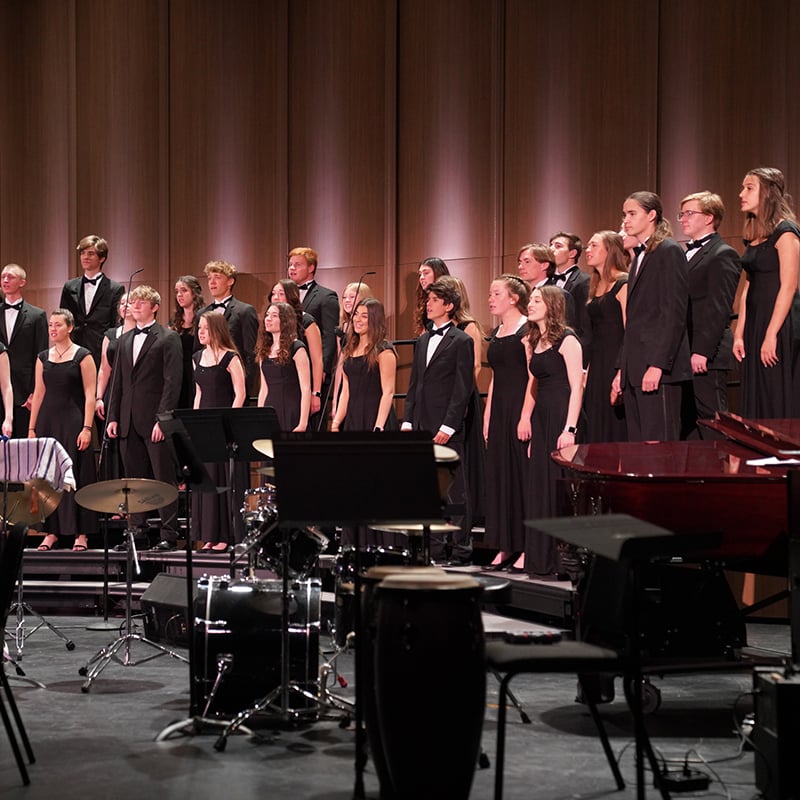 Bands
LuHi students can join a band class or group. The Wind Ensemble plays various music throughout the year, travels to the CHSAA band festival, and performs in concerts. It's open to any individual that can play an instrument. Strings are welcome too! BluHi Jazz meets after school and performs at various events on campus and around town. Praise Band helps lead the student body in worship regularly during chapel services.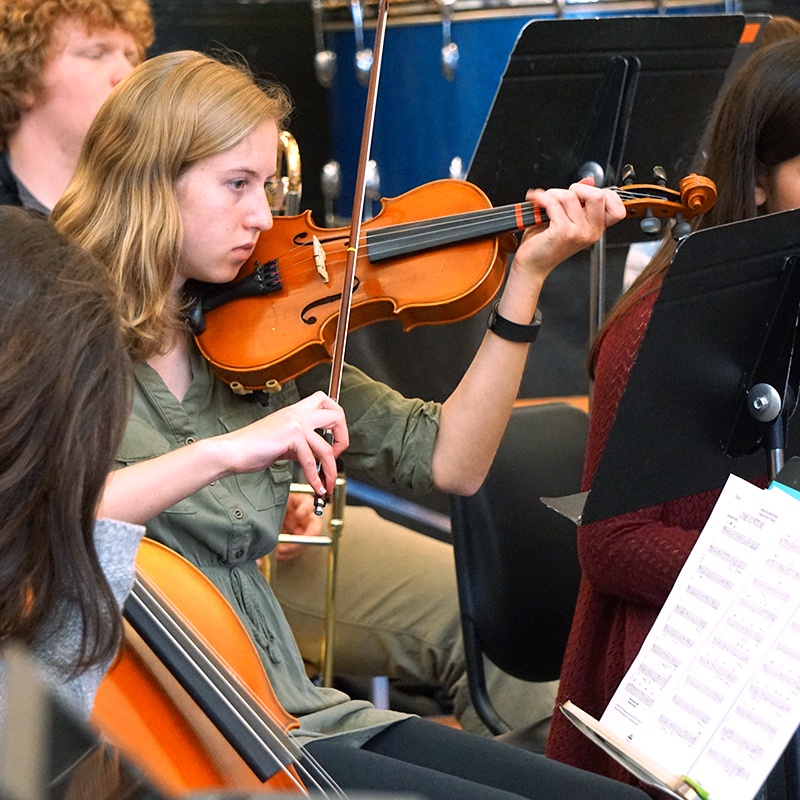 Crossplay: Crossplay is a ministry theatre troupe that performs Christ-centered skits, songs, and videos for chapels at LuHi and Association grade schools.
Thespian Society: LuHi is a proud member of the International Thespian Society (ITS) - the world's largest honor society for theatre students. We attend the regional ITS conference/Thescon every year in downtown Denver.
Bobby G Awards: These awards recognize outstanding high school musical theatre achievements in Colorado. LuHi applies to have our musical adjudicated by area professionals to be considered for awards each year.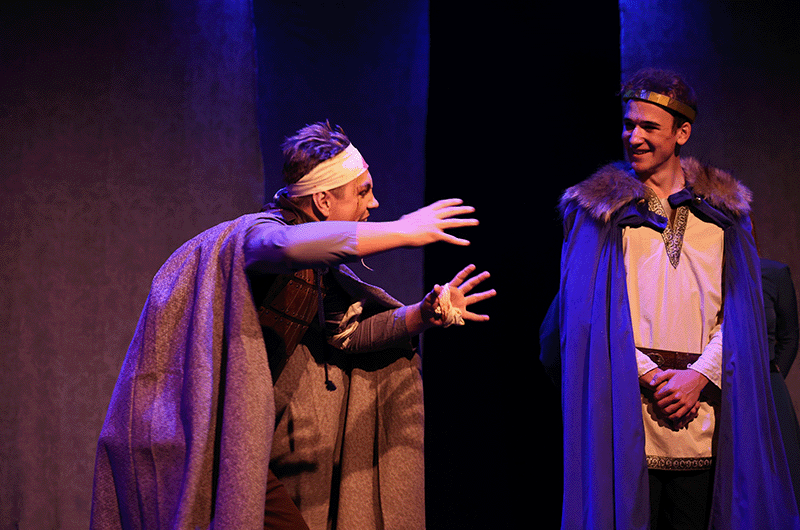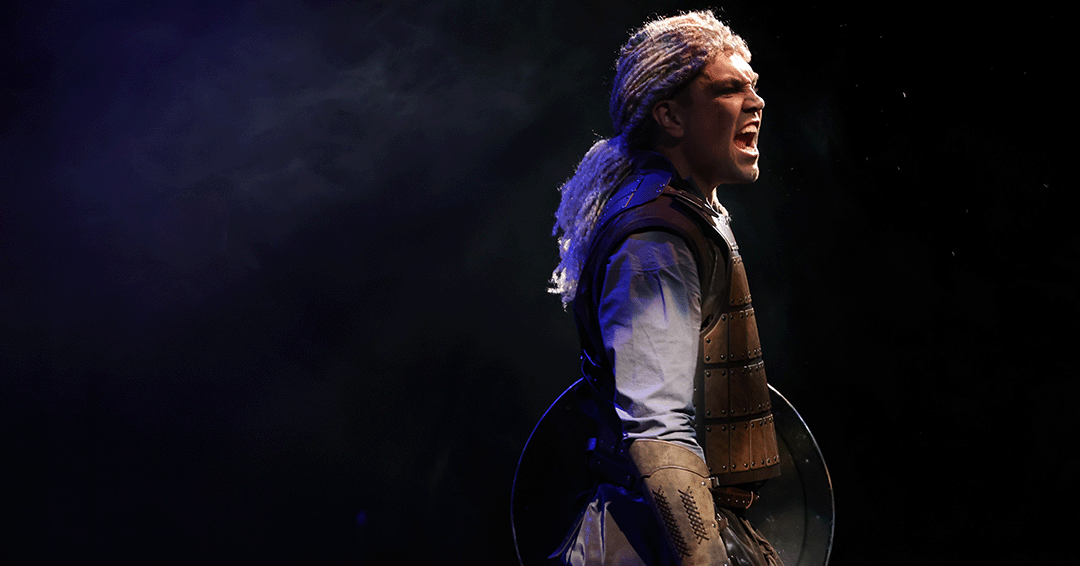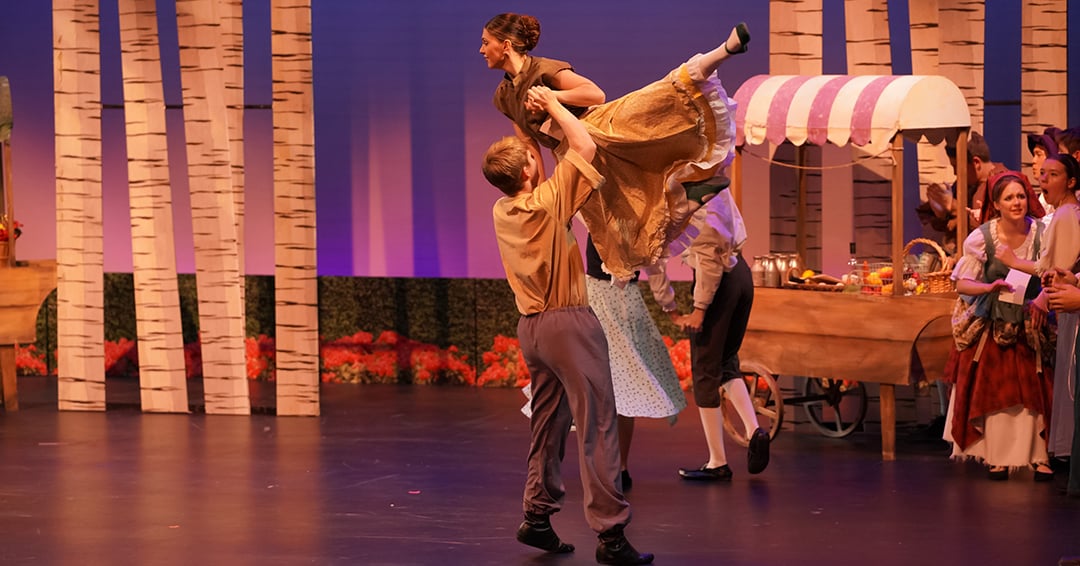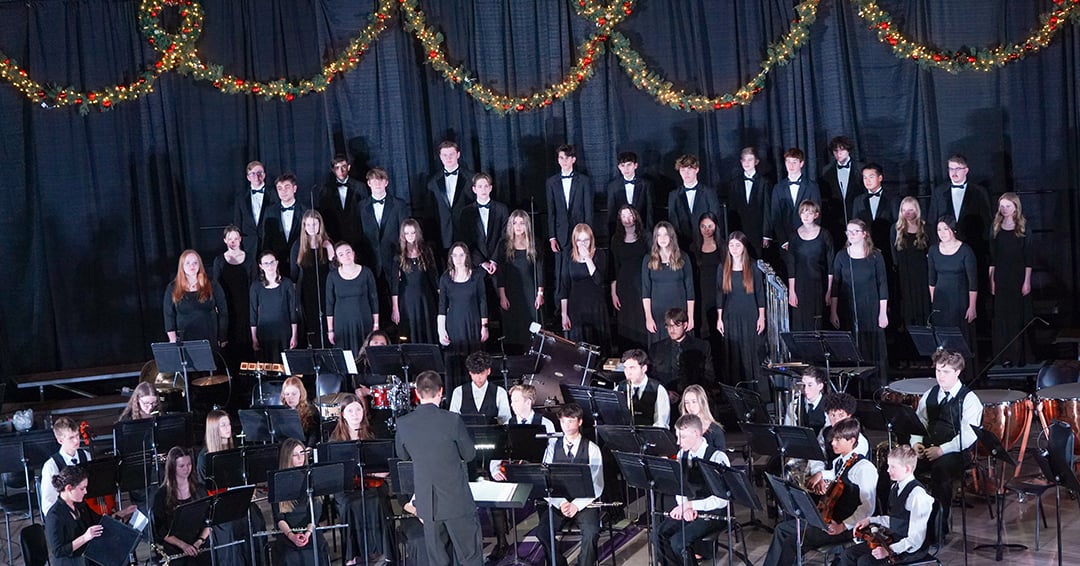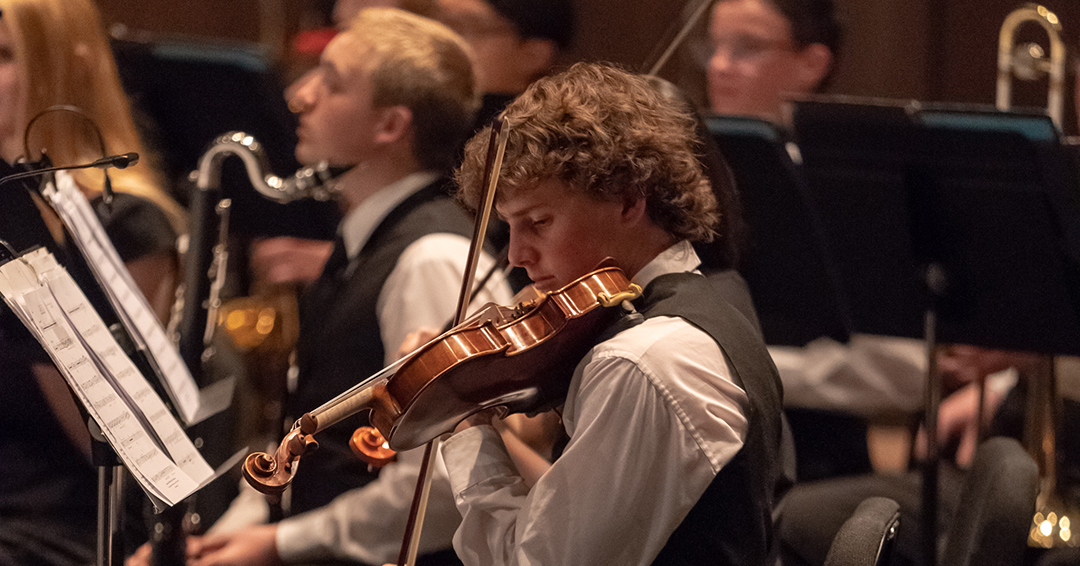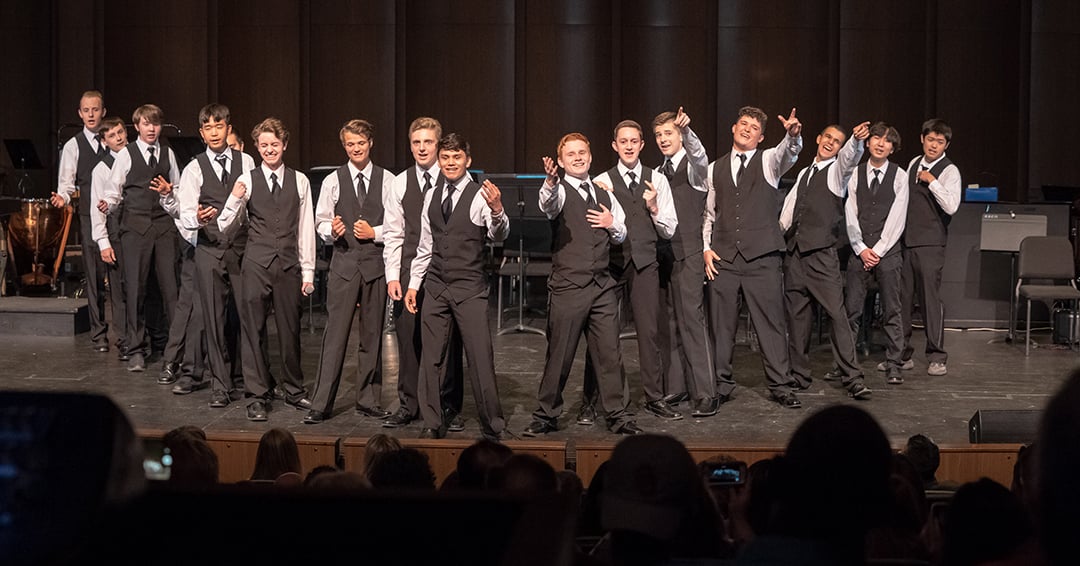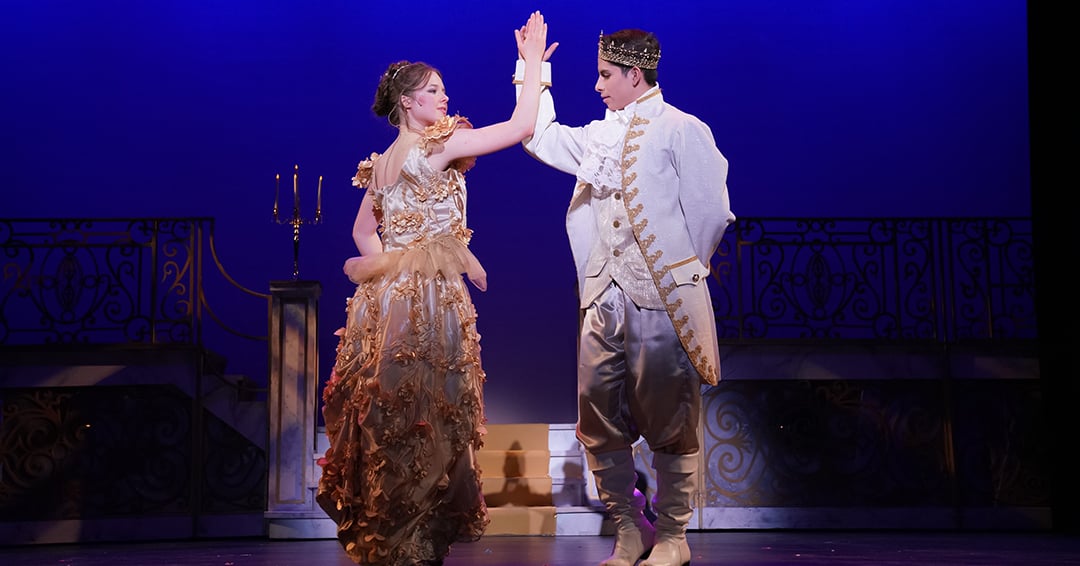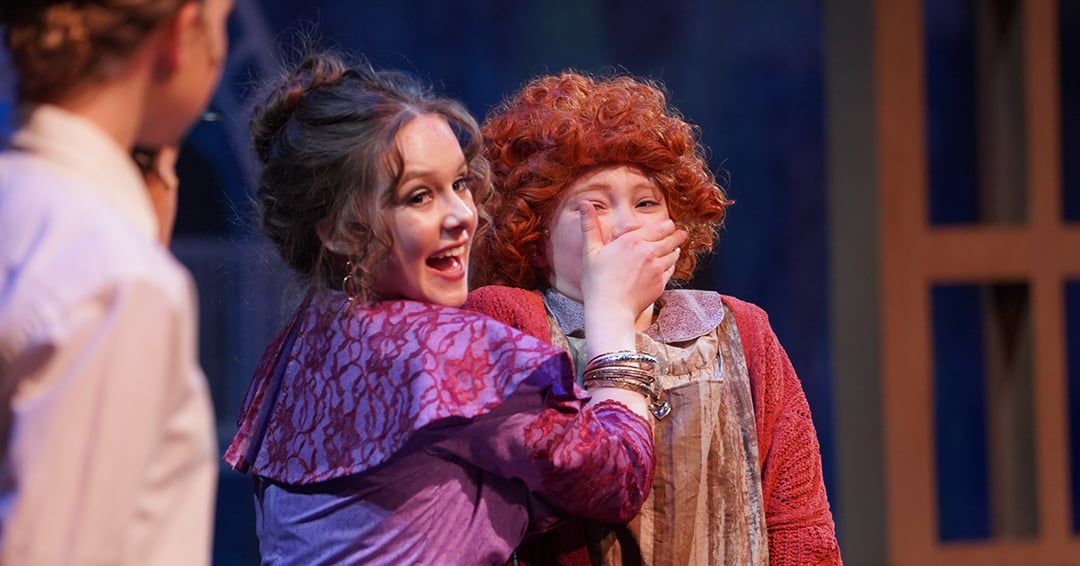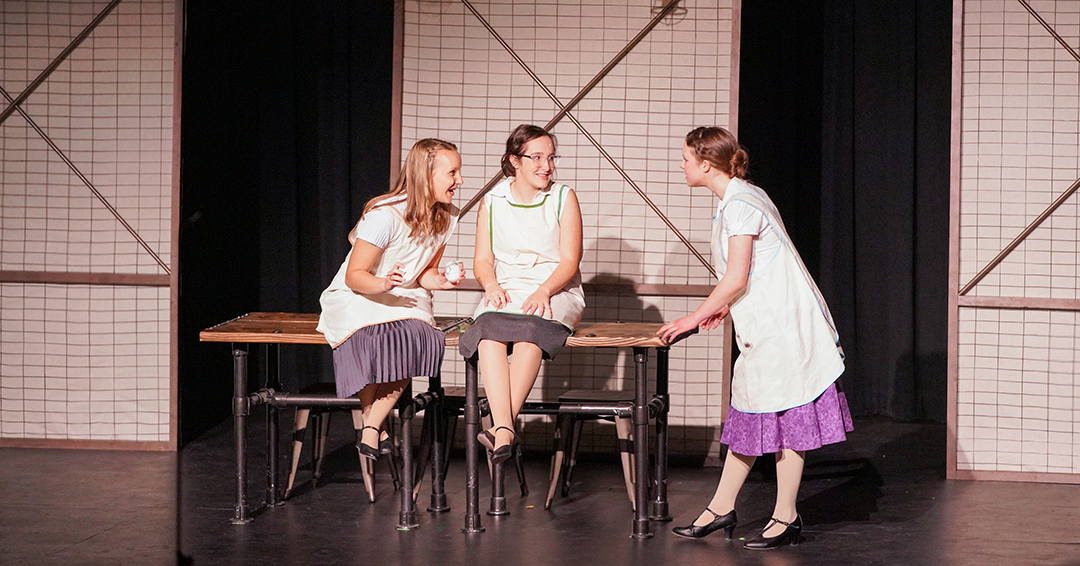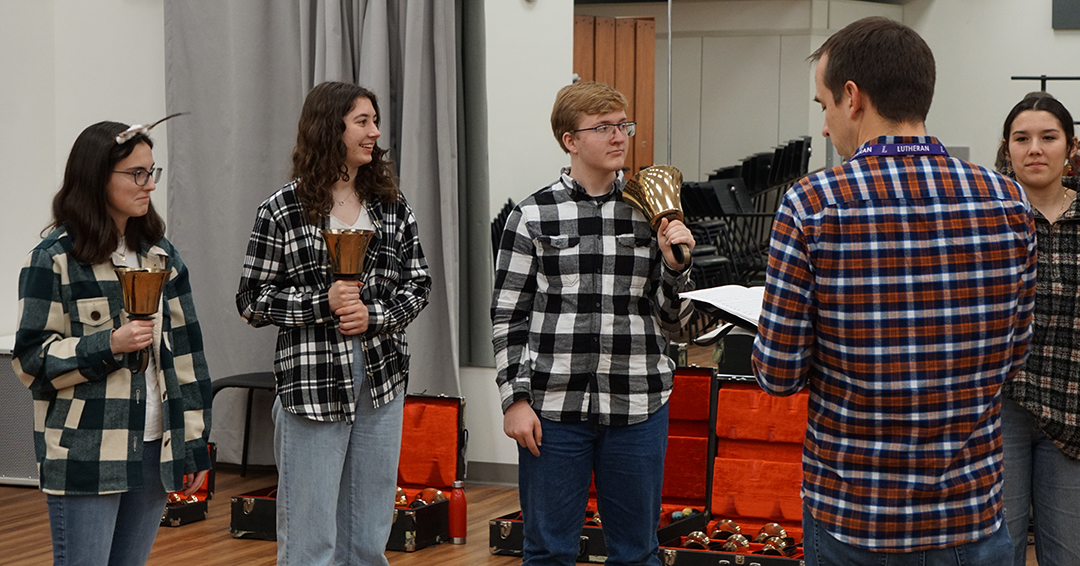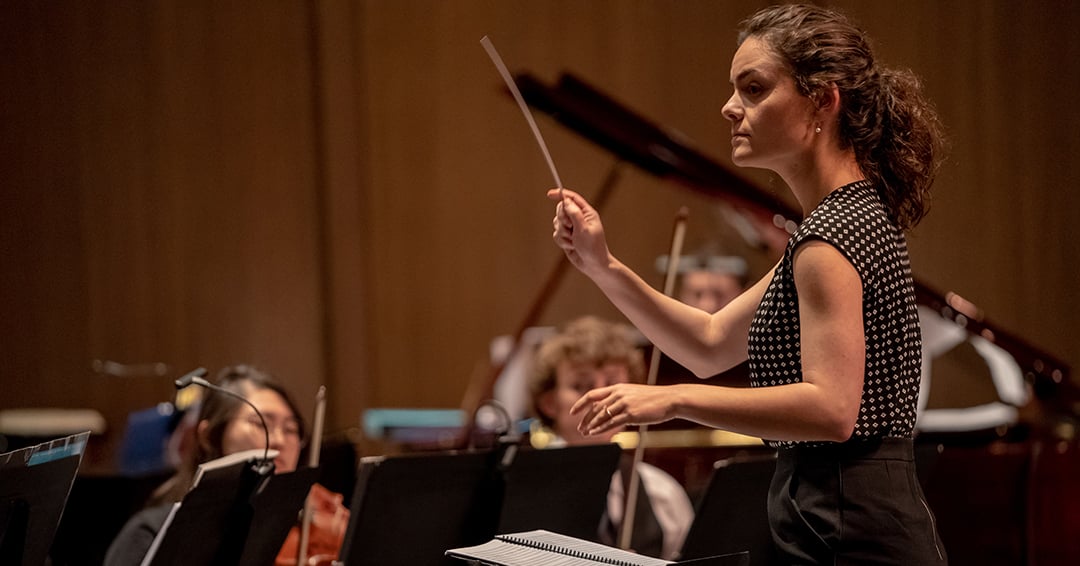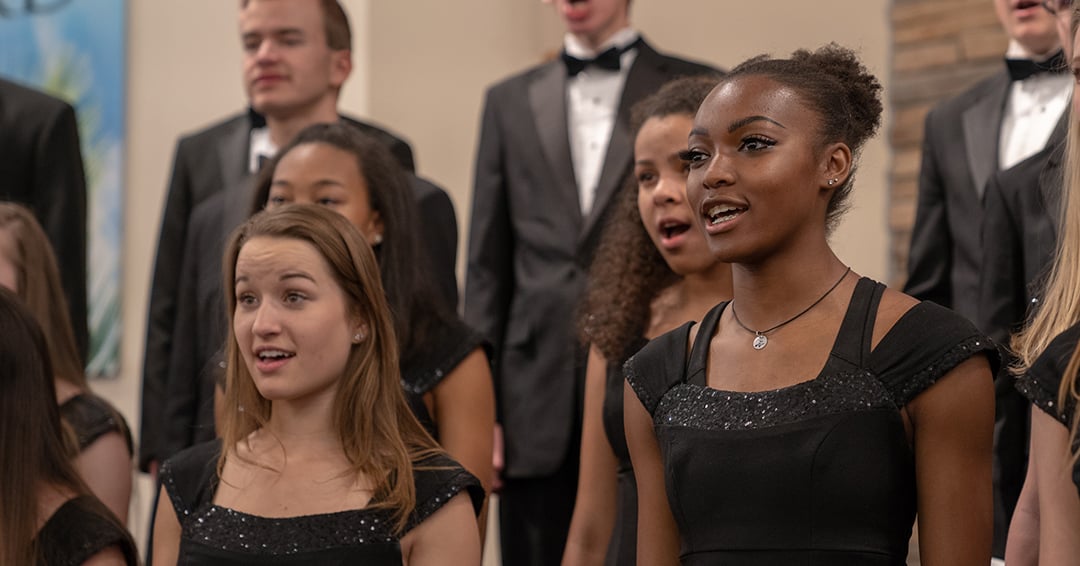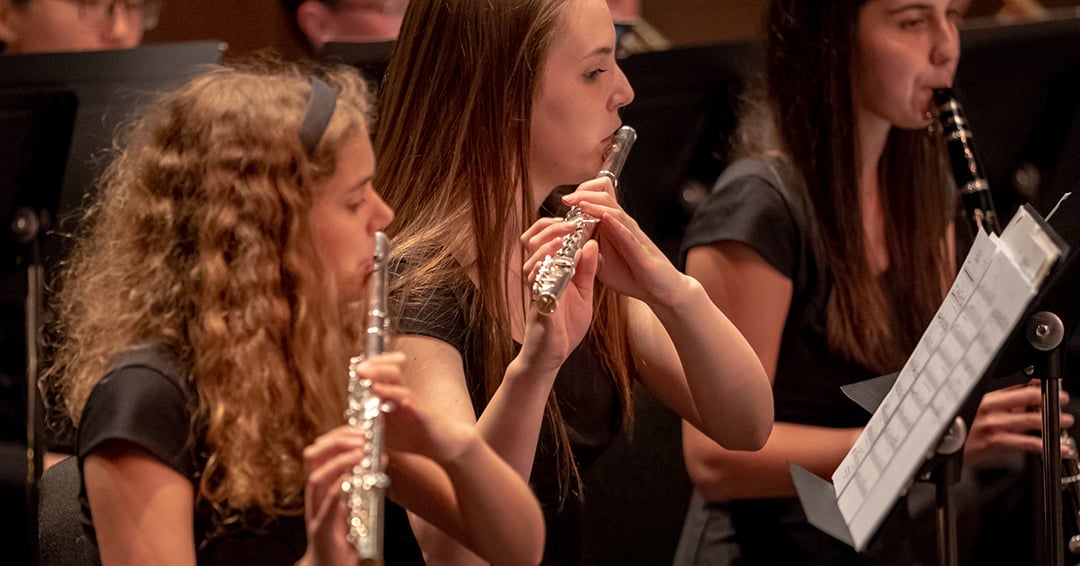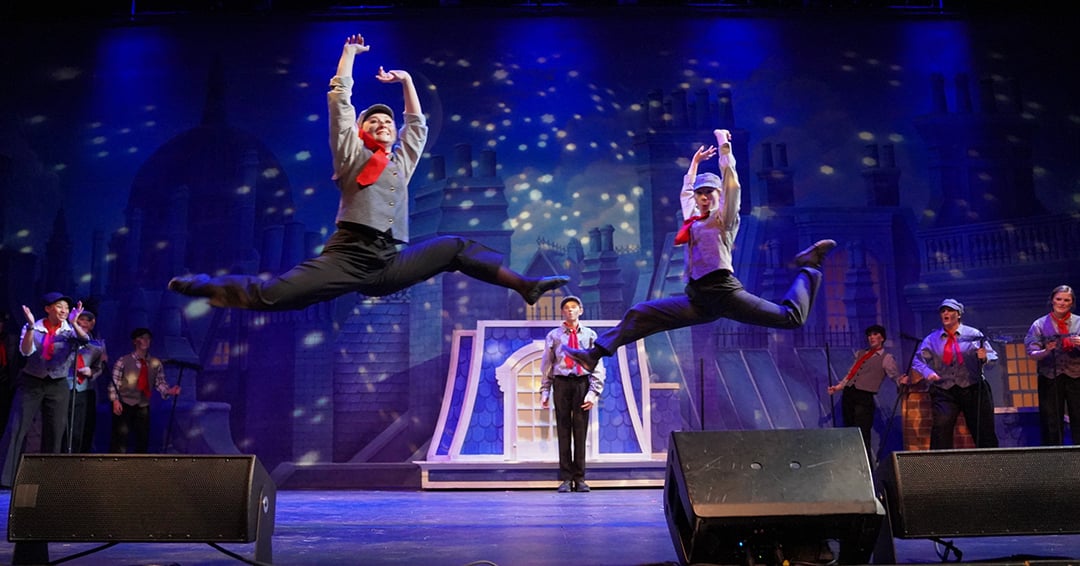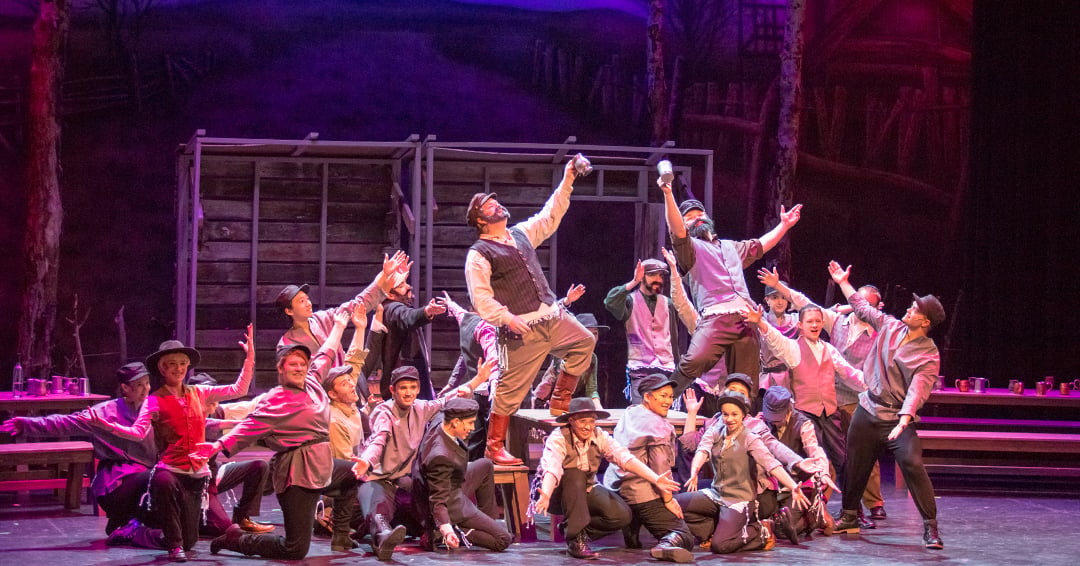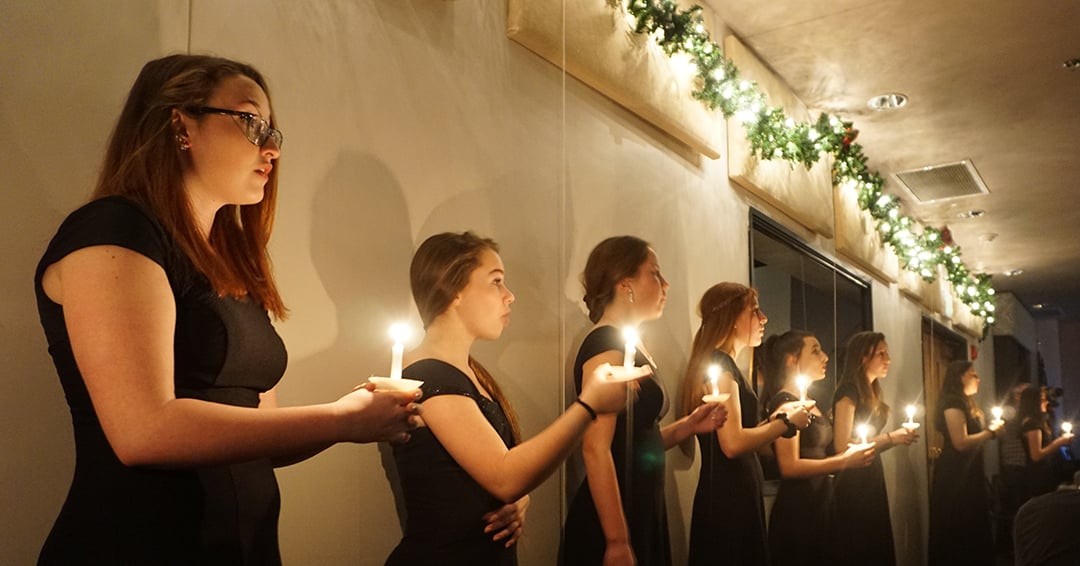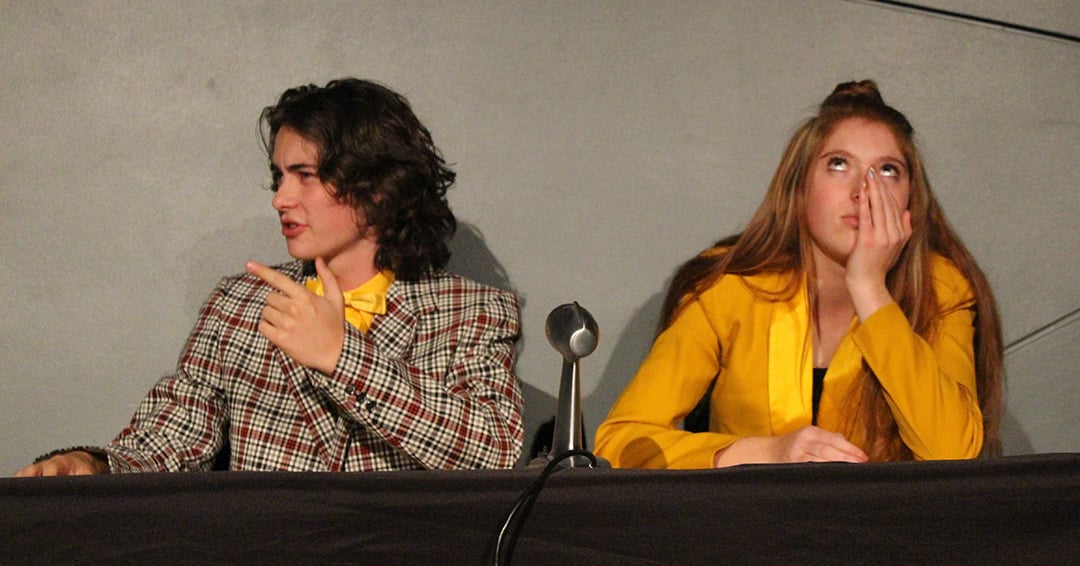 Chris Loesel
Director of Performing Arts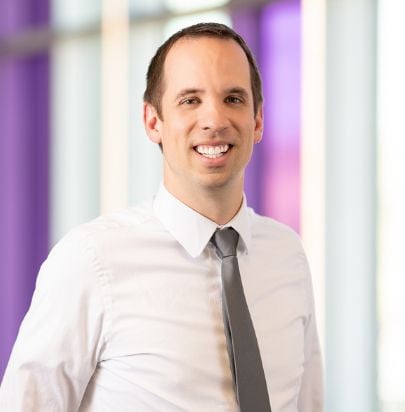 Chris Loesel
Director of Performing Arts
Chris Loesel oversees LuHi's music and theatre programs. On the music side, he conducts the Jubilate Choir and the Men's Choir. With theatre, Chris has served as the music director for several of Lutheran High's musical productions, including Mary Poppins and Beauty and the Beast. He has also served as the pit orchestra conductor in recent productions, including Music Man and Annie. He is thrilled to be able to work with the students to help them glorify Jesus Christ through their gifts and abilities. Contact Chris at chris.loesel@lhsparker.org.
Jillian Lietzau
Theatre Department Head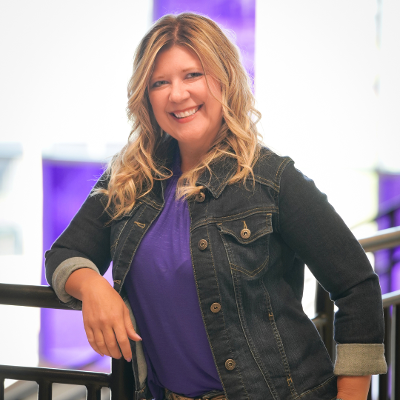 Jillian Lietzau
Theatre Department Head
Jillian has worked with the LHS theatre department for the last eighteen years. She has directed, built sets, and produced fight choreography for such shows as The King & I, Treasure Island, Romeo & Juliet, Godspell, The 39 Steps, The Wizard of Oz, Fahrenheit 451, and Fiddler on the Roof, to name a few. Jillian has taken theatrical stage combat classes from the Denver Center Theatre Academy. She is proficient in rapier & dagger, broadsword, unarmed, sword & shield, knife, quarterstaff, single sword, knife, and the sport of foil fencing. Jillian is a member of the Society of American Fight Directors.
Rachel Andersen
Music Academy Director
Rachel Andersen
Music Academy Director
A 2014 graduate of Colorado Christian University, Rachel Andersen joined the staff of Lutheran High School in the summer of 2016 as the director of instrumental music. Andersen serves as the director of the Music Academy and conducts the Wind Ensemble and the BluHi Jazz Ensemble. She also teaches Music Theory and Spanish. Andersen points to John 1:14 as motivation for what she does, "And the Word became flesh and dwelt among us, and we have seen his glory, glory as of the only Son from the Father, full of grace and truth."
Contact Rachel at rachel.andersen@lhsparker.org.