Greater Impact Phase 3
It is highly likely that within two school years Lutheran High School in Parker Colorado will have 1100 students. Currently, we have classroom space to accommodate that many students. With the addition of an east parking lot in front of Grace Lutheran church, we will soon have parking to accommodate that many students as well.
As a school of 1100 students, our two most pressing needs will be a second gym and additional outdoor field space for athletics. It was long thought that Phase 3 of Greater Impact would be a campaign to raise money for the construction of a second gymnasium. Recently, we have reevaluated every aspect of our most pressing needs. That process has led us to believe that additional athletic fields on our lower acreage should be Phase 3 of the Greater Impact campaign.
With the addition of multiple levels of teams for football, soccer, and lacrosse, it has become evident that our one field will not fully meet our needs in the future. Rental options for turf practice fields in the Parker area are extremely limited. Combined with the fact that baseball and softball still practice and play off-campus, it became apparent that field space was the correct option for Phase 3.
If you think you might be interested in becoming a Leadership Donor and would like to learn more, please contact LuHi Donor Advisor John Rinks at 714-343-9179 or john.rinks@lhsparker.org.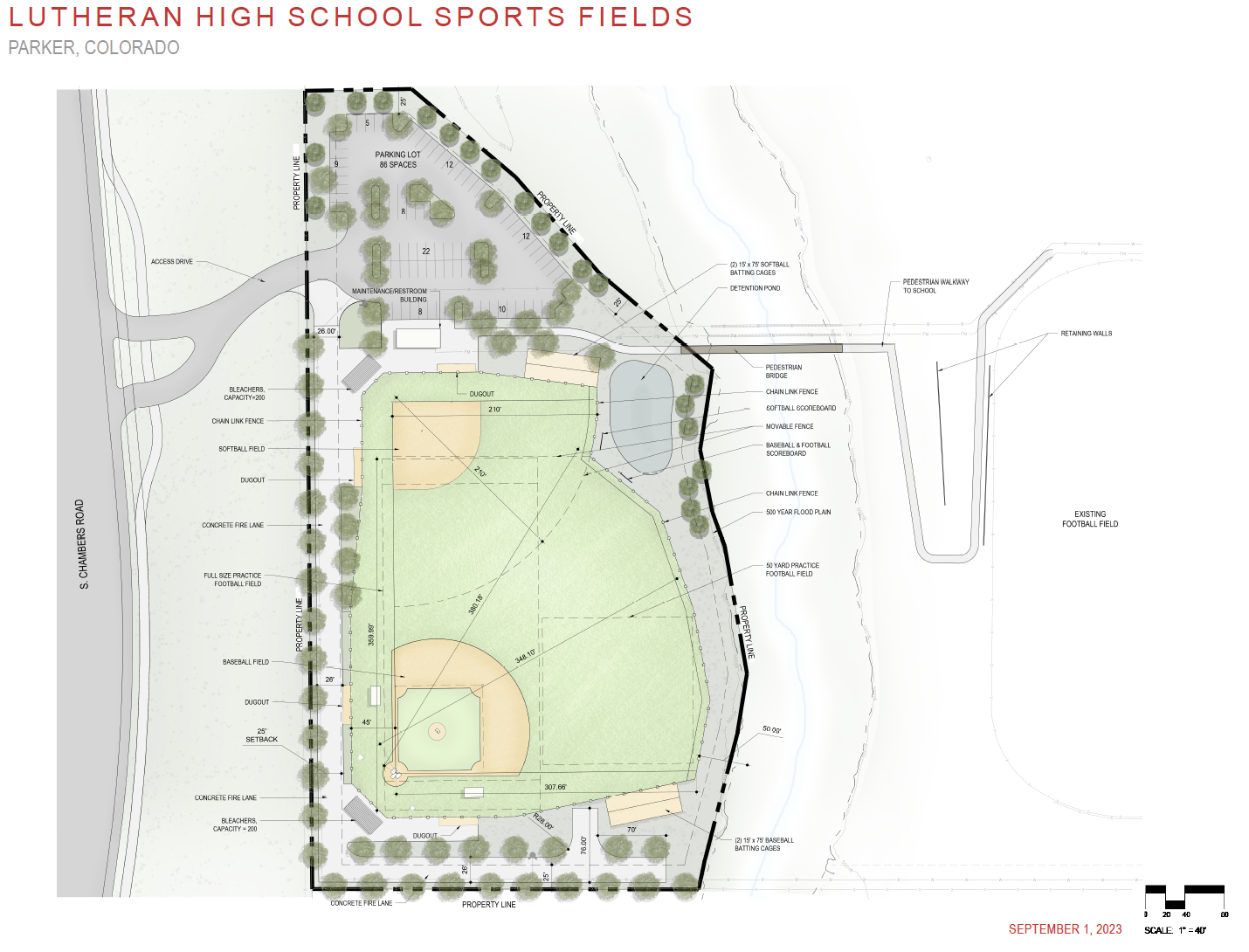 Given the setbacks and floodplains that run adjacent to our lower property and the need for substantial parking at the site, a combined baseball/softball/practice field for soccer/football/lacrosse is the best option to maximize the space. This one large combo field would be able to fully accommodate practice and games for both baseball and softball. It would also have a full football/soccer/lacrosse practice field and an additional 50-yard practice field as well.
The total expected cost for the project is $9.7 million. $7 million would allow us to park there and practice on the site. The additional $2.7 million will finish the site with additional amenities to be able to play both baseball and softball games.
Our goal is to have $5 million in cash raised by July 2025 to begin construction on the project.
This capital campaign phase is the most aggressive to date. Due to the existing debt amounts on the campus, it is our desire to not add long-term principle to Lutheran High School's future.
Timeline:
September 2023- January 2024: Leadership phase of the capital campaign
February 2024 - June 2025: Public phase of the capital campaign
July 2025: Begin construction if cash goal is met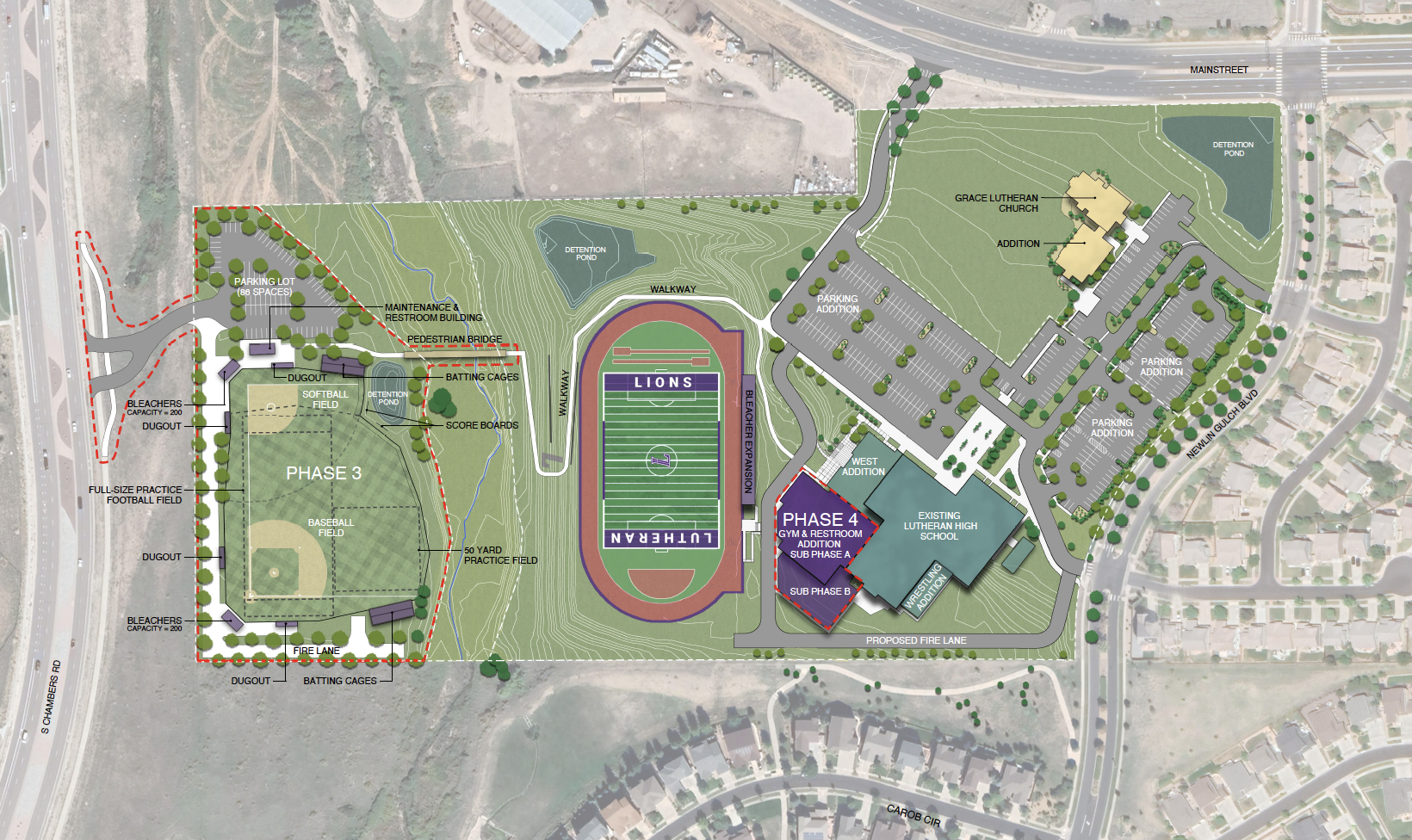 A second gym will still be needed in the future. Our desire to have one has not lessened. All avenues for indoor rental will continue to be explored for indoor practice space for both in season and out of season sports.
Help us Advance our Mission
If you want to be involved in helping us reach our goal of developing the lower land, make your pledge or give a gift today!