Devo: Give Your Shame a Kick in the Pants
When you experience shame, remember what Romans teaches: Suffering produces endurance, character, and hope. And hope does not put us to shame.
Have you ever had a pet who had to wear the cone of shame? Our dog recently had a surgery that required the lampshade-shaped piece of plastic and absolutely despised it. While some animals who wear it bang erratically around between walls and furniture, our dog stood statue-still, totally immobilized, afraid to put one paw in front of another because she didn't have a clear peripheral vision. We literally had to pick her up to take her from room to room.
Have you ever felt stuck in a cone of shame? I would be surprised if you hadn't. Shame is a very human emotion. It's what you feel when you speak harsh words without thinking, or when you hurt someone and see the painful effects of it.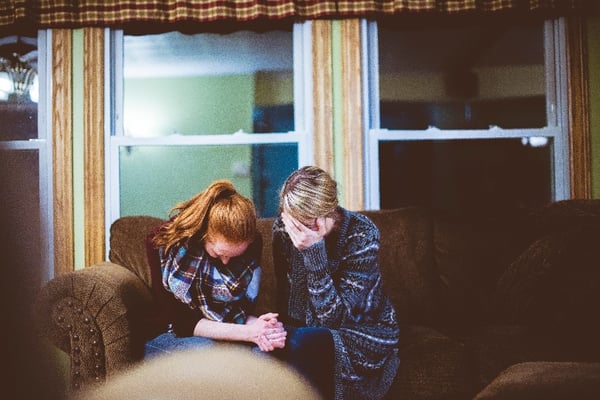 Shame shows us we are wired to recognize right and wrong, good and evil. The Old Testament prophet Jeremiah explains our feelings well: "Let us lie down in our shame, and let our dishonor cover us. For we have sinned against the Lord our God, we and our fathers, from our youth even to this day, and we have not obeyed the voice of the Lord our God" (Jeremiah 3:25).
Jeremiah is right; we do deserve punishment for our sin. But that punishment has already been served. Jesus took it on himself for us on the cross, "scorning its shame" (Hebrews 12:2) so that we don't have to feel shame anymore. We are absolutely one-hundred percent completely forgiven and free! So why do we still imprison ourselves?
Because deep down inside, we sometimes believe our sin is too big for Jesus. We don't really think we're worthy of his forgiveness. Just like the cone limits our pet's vision, it limits our vision of the truth so that we keep banging erratically into all the enemy's lies.
"Nobody likes you."
"You're going to fail the test just like you did last time."
"Everyone else is more talented."
Or [insert your lie here.]
Do you want to know how you can give your old shame a kick in the pants?
Hope in Jesus.
Romans 5:1-5 says, "Therefore, since we have been justified by faith, we have peace with God through our Lord Jesus Christ. Through him we have also obtained access by faith into this grace in which we stand, and we rejoice in hope of the glory of God. More than that, we rejoice in our sufferings, knowing that suffering produces endurance, and endurance produces character, and character produces hope, and hope does not put us to shame, because God's love has been poured into our hearts through the Holy Spirit who has been given to us." Do you know what this means?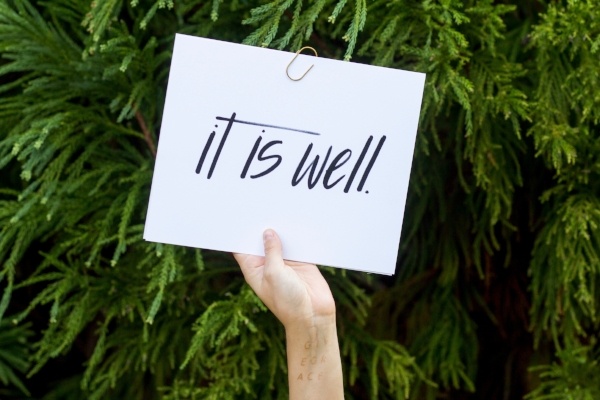 Our past shame is forgiven so that we can share in God's glory in heaven. Would God invite you to spend eternity with him if he was ashamed of you? No way. He took care of that completely so that you are washed clean and dressed in robes to sit at the royal table with him to feast for the rest of time. He has grand purposes for you that are too big to be ruined by the enemy's lies of shame. In fact, he even proved it by pouring out his love in you with the gift of the Holy Spirit, a constant power source to give you the faith to believe you are forgiven.
So the next time you're tempted to give in to shame and blame, remember that your shame died the day Jesus died, your new life rose with Jesus on the third day, and now your hope in Him will last you into eternity.
Prayer: God, thank you for the hope I have in you! Please show me the areas in my life where I have been imprisoned by shame. Show me what lies I have believed and lead me to the truths that refute those lies. I believe that you nailed my shame to the cross. Help me to live in the freedom of forgiveness and fully in your purposes for me. In your name I pray, Amen.