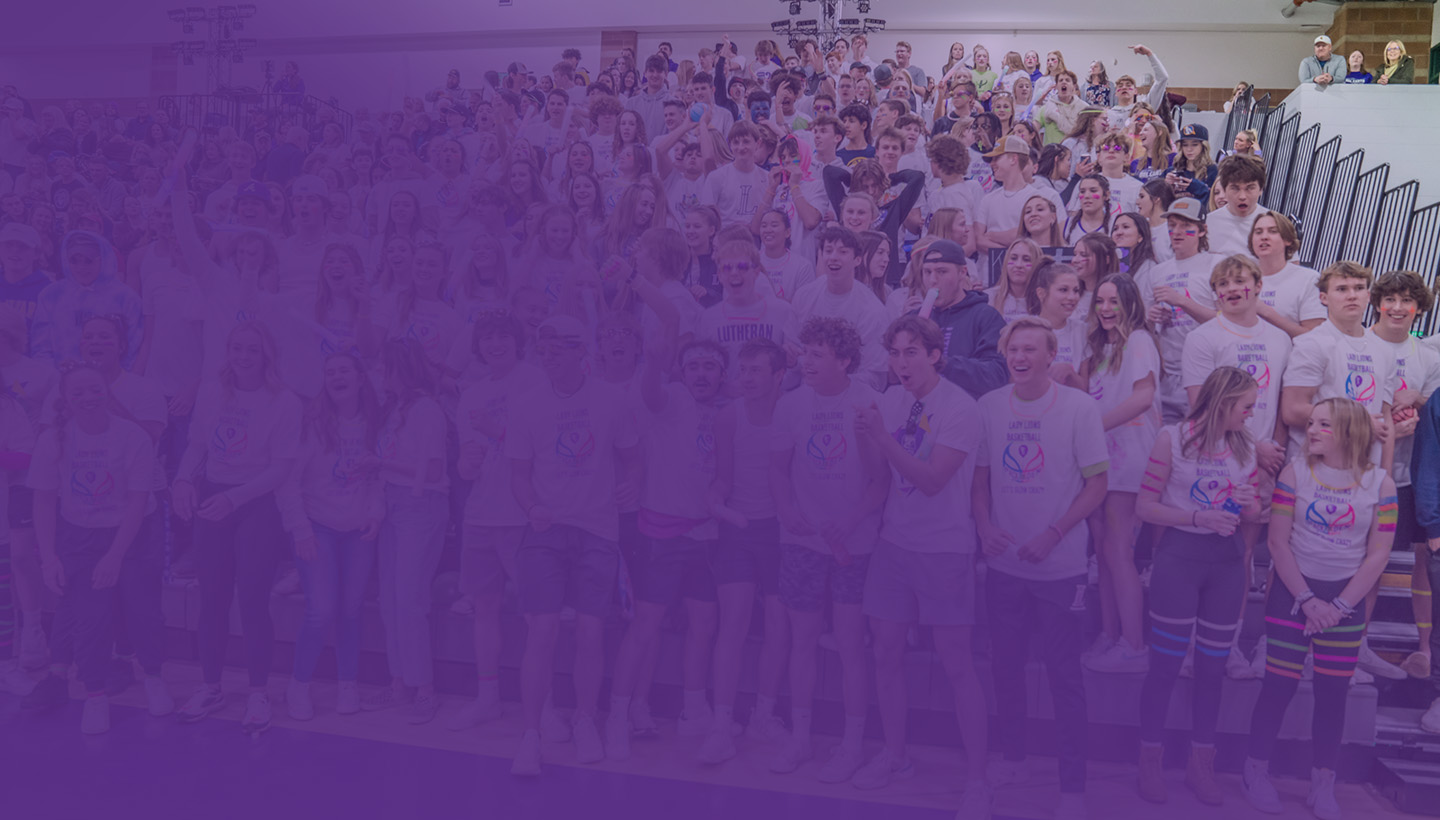 Announcements
Lost the email? Find information from the Front Office, Guidance Department, Athletics, Academics, and more here. Grade-specific information is found below.
Announcements
Lunch Begins on Tuesday - On Tuesday, September 5, we will begin providing outside options for sale during all lunches (Periods 5, 6, 7). Please visit our website under Current Family Information (please scroll towards the bottom) to view Lunch Options for each day of the week.
Students are always encouraged to bring other lunch items or have non-perishables on hand if supplies run low (especially in the initial days of perfecting the orders).
Selecting Lunch Vendors - We always need to make vendor decisions based on pricing and product. We're grateful for the vendors willing to work with us. We recognize there are dietary restrictions and preferences for individual students we are not able to accommodate. Our prices are determined by what vendors charge us.
Paying for Lunch at LuHi - We do appreciate you paying for optional lunch at LuHi. Cash is accepted for our lunch offerings during the week and we will have the ability to make change. Bringing the exact amount is helpful to keep the line moving as efficiently as possible. In addition to cash, students may also purchase using credit card, debit card, Apple Pay, and Google Pay.
Seniors: With the permission of your parents/guardians, you are allowed to leave campus during your lunch and off-periods this year. You will need to have a permission form completed and signed by both you and a parent/guardian.
Please read through this form so that you understand the guidelines for leaving campus and requirements for maintaining this privilege. You will not be allowed to leave campus until we have this form on file so please fill it out as soon as you can and either email it back to the school, drop it off in the office, or bring it with you to your first day of classes.
20 Hour Service Requirement and MobileServe App
Why We Serve
God gives us His grace freely through Jesus, who willingly died on the cross to save us in our desperate need for love and forgiveness from sin. By this, He gives us meaning and hope in our lives. In this truth, God transforms us and gives us a new life in Him.
"For Christ's love compels us, because we are convinced that one died for all, and therefore all died. And he died for all, that those who live should no longer live for themselves but for him who died for them and was raised again." (2 Corinthians 5:14-15)
"In the same way, let your light shine before others, that they may see your good deeds and glorify your Father in heaven." (Matthew 5:16)
So daily, in our desperate need for forgiveness, love, meaning and hope, dwell on the new life Jesus has given us, we live out what God has done in us in service toward one another.
This is our basis for how we live and serve. We hope to disciple and encourage students to understand this by helping them build a pattern of service throughout their lives.
Requirement
Every student at Lutheran High School is to fulfill a minimum of 20 hours of community service outside their home and family environment every year to graduate. All hours should be recorded ASAP during or immediately after the time of service by documenting the required information in the MobileServe app. Directions on how to download and use the app are found below.
Guidelines
A minimum of 20 hours for each year will be completed by May 1. Any additional service hours after May 1 will be counted for the next school year.
If a student completes more than 20 hours in one year, the excess does not count for the following year.
Non-completion of service hours will result in an incomplete on the report card, withholding report cards/transcripts/diploma until hours are completed and submitted.
Acceptable service hours are as follows:

Something other than for your immediate family.
Outside regular school hours.
Service is volunteer (not receiving pay or academic credit).
If there is a question about your plan for service, check with your Theology teacher.
Examples: being a worship leader; Vacation Bible School; childcare; helping with camps; soup kitchens and other homeless ministry; food banks; help with elderly or those with special needs; serving at any nonprofit, etc.
Service & Missions Opportunities
Service is how we refer to "done in a day" opportunities that are located throughout the Denver area.
Once a year "event-service" are opportunities we offer like Night to Shine (serving students with special needs) or Christmas Stocking Stuffers for the homeless.
We also have "ongoing service" opportunities that the LuHi community frequents on a consistent basis such as serving a breakfast for homeless teens at Sox Place, baking bread for people in recovery at Treasure House of Hope, or providing help and companionship for seniors at Legacy Village.
Missions is how we refer to "more than a day" opportunities that are located throughout the United States and abroad. You may be involved in a short-term mission project through your church or youth group. There are a handful of mission opportunities being offered this year through LuHi. Those locations and ministries will be announced at a "Missions Night'' event in the Fall. Mission trip participation counting towards student service hours are accounted for as 10 hours per day.
Once the school year begins, you can consider information on the above-mentioned opportunities on your Canvas school page, where you will find a class called "Service". There you will find a wide variety of different "event" and "ongoing" service opportunities.
If you have any questions or ideas about service and mission opportunities, please email Bill Garner at bill.garner@lhsparker.org
How To Document Your Hours
As mentioned above, you will document your hours through the MobileServe app on your phone. MobileServe is available as a mobile app in the App store and Google Play and can be used on most smartphones and tablets. If you'd rather not use the mobile app, you can create and manage your MobileServe account from any internet-connected device at: app.mobileserve.com. Simply skip the download instructions below and start with Create Your Account.
Download the App
Go to the App Store or Google Play. Search "MobileServe".
Tap the Get or Install button next to MobileServe App.
Create your account by opening the app or go to app.mobileserve.com.
Select Sign Up.
Enter your name, birthday, and create a password. You must use your LHSPARKER.ORG email account (See LuHi email sent Wednesday, May 31 for set up information). DO NOT USE YOUR PERSONAL EMAIL. Skip the Employer/Organization box.
Select Next.
You can add a photo to your profile or skip it.
Select Next.
Enter the 6-digit code for your graduation year found below.
Freshmen (class of 2027) BD3F78
Sophomores (class of 2026) 30D5F5 (0 IS THE NUMBER ZERO)
Juniors (class of 2025) CAFEDC
Seniors (class of 2024) 262F2E
When it pops up, select Join
Logging Hours On Your Device
When you are going to serve, take your phone with you but keep it tucked away and build relationships joyfully until you are done serving.

Open the MobileServe App and tap "LOG HOURS" at the bottom of the app.
Tap the box that says, "Total Hours" and enter the number of hours equal the number of hours you served. Then tap "DONE".
You must then tap "Service Org" and type in the name of the church or organization you served.
You must then tap "Category" to indicate the general type of service.
Next, you MUST ANSWER TWO of the following prompts. What responsibilities did you have? What skills did you develop? How was your faith shared?

On this page YOU MUST…

REQUIRED: Enter the name of the person in charge of the work you did.
REQUIRED: Then type in the email address of this person. It is very important for this to be accurate. This person will receive an email almost immediately so they can verify your service and the hours you completed.
Tap Submit Hours.

Tap "Submit Hours".
Verification
At this point, your hours will still need to be verified by your supervisor through the email you provided for your supervisor. Your teacher has access to your entry to see if you have completed the required information and whether your service qualifies as acceptable service. If there is a problem, the teacher will explain what still needs to be completed. These adjustments will need to be completed soon after receiving feedback from your teacher and before May 1.
Final Thoughts
Our service to God and others does not save us. It doesn't make us better than anyone else. It does allow us to see how God is at work all around us. It helps us get an idea of the gifts and talents we have been given by God to love others. As we get out of our comfort zone and ourselves, we start to see more of the amazing God we serve. We also are put into situations where God can show us His mercy in new ways.
Questions
If you have any questions after reading this, please let me know. If, during the school year, questions come up, you can talk to your Theology teacher.
If questions come up specifically with the MobileServe App, you can tap the three bars in the top left corner of the app homepage. Then tap Support at the bottom of the list on the left side of the screen. From there you can chat with a customer support person and ask them your questions.
Thriving Parents Information
Thriving Parents emails are sent twice a month with helpful resources. Being a teenager is a unique and challenging time of life. As you may well know, there are many things' teens are dealing with and some are difficult for us to understand. In many cases, they are in uncharted territory. When you and I were growing up, many of us didn't have a cell phone, social media, etc. Parenting today, is also unique and challenging since we are trying to lead them through things we didn't deal with! The resources and research dealing with adolescence will be helpful as you continue to grow and work on your relationship with your teen. There will be ideas for parenting and discipling your son and/or daughter in addition to devotional thoughts that will offer ways to grow in our relationship with Jesus as well. The first email will be coming soon!
Thriving Parents Meetings (Open to all parents)
In my humble opinion, the most exciting resource we have is our monthly meetings! We meet on a Monday night once a month at Lutheran High from 7-8:00 PM in Room 032. We discuss parenting resources and topics (like identity, conflict, phones and social media) teens are facing from a Biblical perspective with time to share and pray together. Please consider coming at least one time to see what it is like! All parents are welcome!
The Goal of Thriving Parents is as follows: "Encouraging and strengthening parents through Christian fellowship and helpful resources. Monthly emails and meetings will include God's Word, sharing, praying for each other, and discussing issues dealing with parenting and the culture surrounding our children."
It is hard for me to explain how much I love the time we have together in our meetings. We are all broken people in need of God's grace. This is a place you can experience this. If you are doing great and just want to meet the parents of the students and teammates who go to school with your child … please come. If you are wondering if you are the only one going through a tough time … come. Think about the perspective you can gain from being around other parents who have gone through it before and/or who are going through it with you. We would love to have you join us!
Here are the dates for this year:
August 14
September 18
October 16
November 13
January 8
February 5
March 4
April 8
May 6
An Introduction
If we haven't met, please allow me to introduce myself. God has blessed my wife, Sue and me with three children (38, 33 and 30) who are married to wonderful answers to prayer. We have seven grandchildren. I have been a theology teacher/professor/coach for 21 years at the high school level and 19 at the college level. I have my undergraduate degrees in Theology and Coaching. My master's degree is in Family Life Education (focusing on psychology and specializing in parenting and life stages). I tell you these things not to impress you, but to let you know Sue and I have walked, stumbled, and limped along the parenting road you are on. We are all unique in our brokenness but my hope is that we can share our journey of life together.
Thanks for taking the time to read this! Please mark your calendar for Thriving Parents Meetings and I hope to see you there! We are praying for you!
Campus Ministry Director, Marty Kohlwey
Seniors
Juniors
Sophomores
Freshmen
Seniors
No new announcements, check back soon!
Juniors
No new announcements, check back soon!
Sophomores
No new announcements, check back soon!
No special announcements at this time.