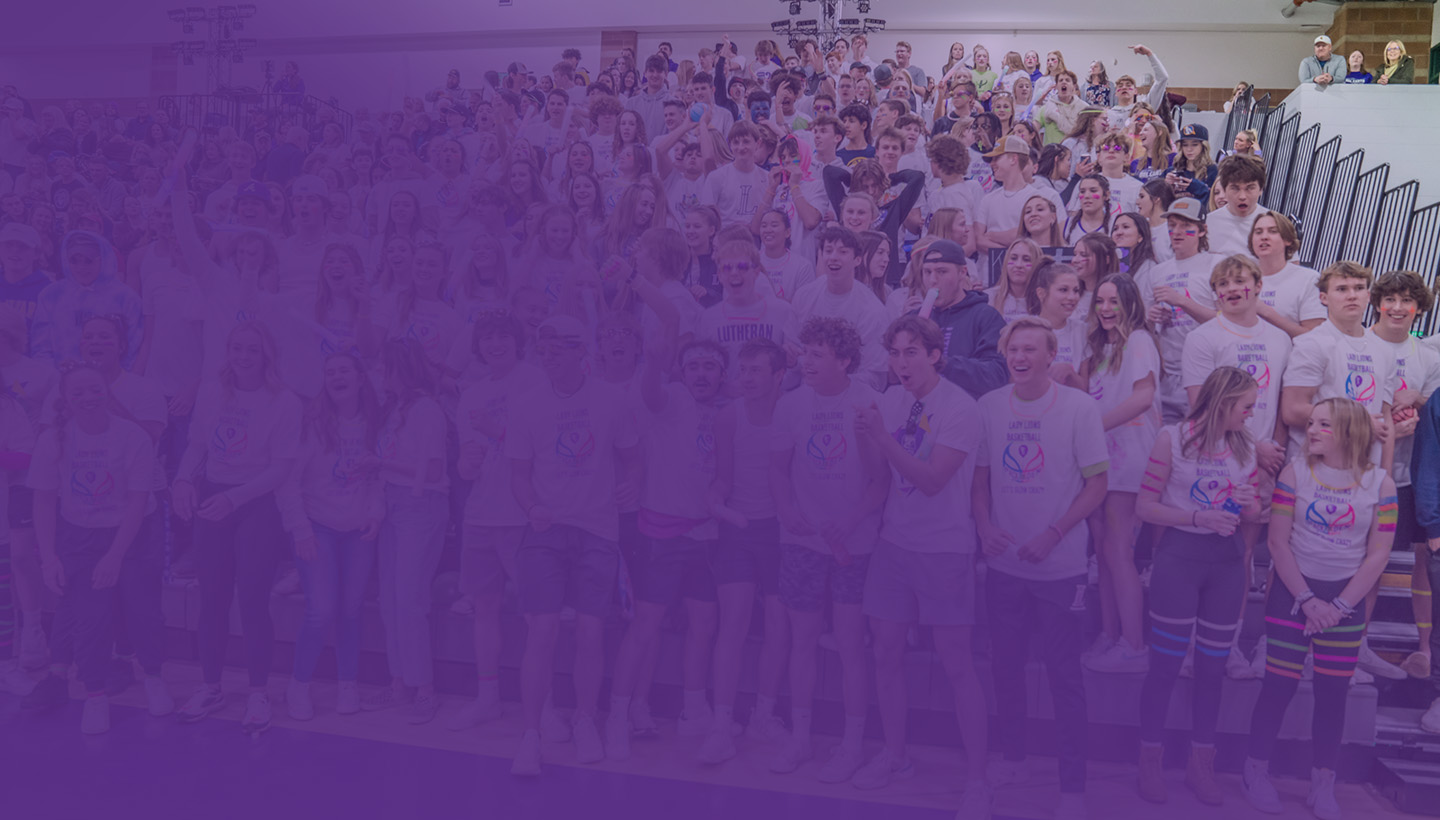 Announcements from
Mr. Ness and the Front Office
Lost the email? Find the information here. Grade-specific information found below.
Special Schedule: Wednesday, September 21
On Wednesday, we'll be joined by Paul Colman for a special, extended chapel. Mr. Colman is a Christian musician who is best known for his work with the Paul Colman Trio and Newsboys. We are looking forward to being blessed by Mr. Colman this week! The Special Schedule for Wednesday can be found on our website under Current Family Information. We will have 37-minute classes and a 52-minute chapel.
No School on Friday, September 23
Calendar Reminder: No School on 9.23.22 - As referenced on the school calendar, there will not be school on Friday, September 23 because of the student and parent guests we will have on campus for the 7th and 8th Grade Preview Day.
Seniors
Juniors
Sophomores
Freshmen
Seniors
The senior class will spend Sunday, September 25 at the YMCA of the Rockies in Estes Park for a class retreat. The retreat will include Bible study, outdoor activities, sports, food, hiking, and other opportunities to bond as a class. Our hope is everyone in the senior class will be able to attend.
The cost for each student will be $95. This covers building rental, activities, meals, snacks, and transportation. Checks should be made out to Lutheran High School. We will have male and female faculty/staff who will chaperone. Transportation will be provided by charter bus. We will meet at Lutheran High on Sunday, September 25 at 7:30 AM and will be back to Lutheran High at 10:00 PM.
To finalize our contract with the YMCA of the Rockies, please fill out the attached retreat permission/waiver forms and return them to the school office by Friday, September 2 with a check for $95 made out to "Lutheran High School". Please let me (Mr. Kohlwey) know if you cannot attend. If the cost is an issue, please speak to me about receiving assistance. We do not want the cost to be an obstacle to anyone's attendance. If you have any questions, please let me know. Here is my email: martin.kohlwey@lhsparker.org
Juniors
No new announcements, check back soon!
Sophomores
No new announcements, check back soon!