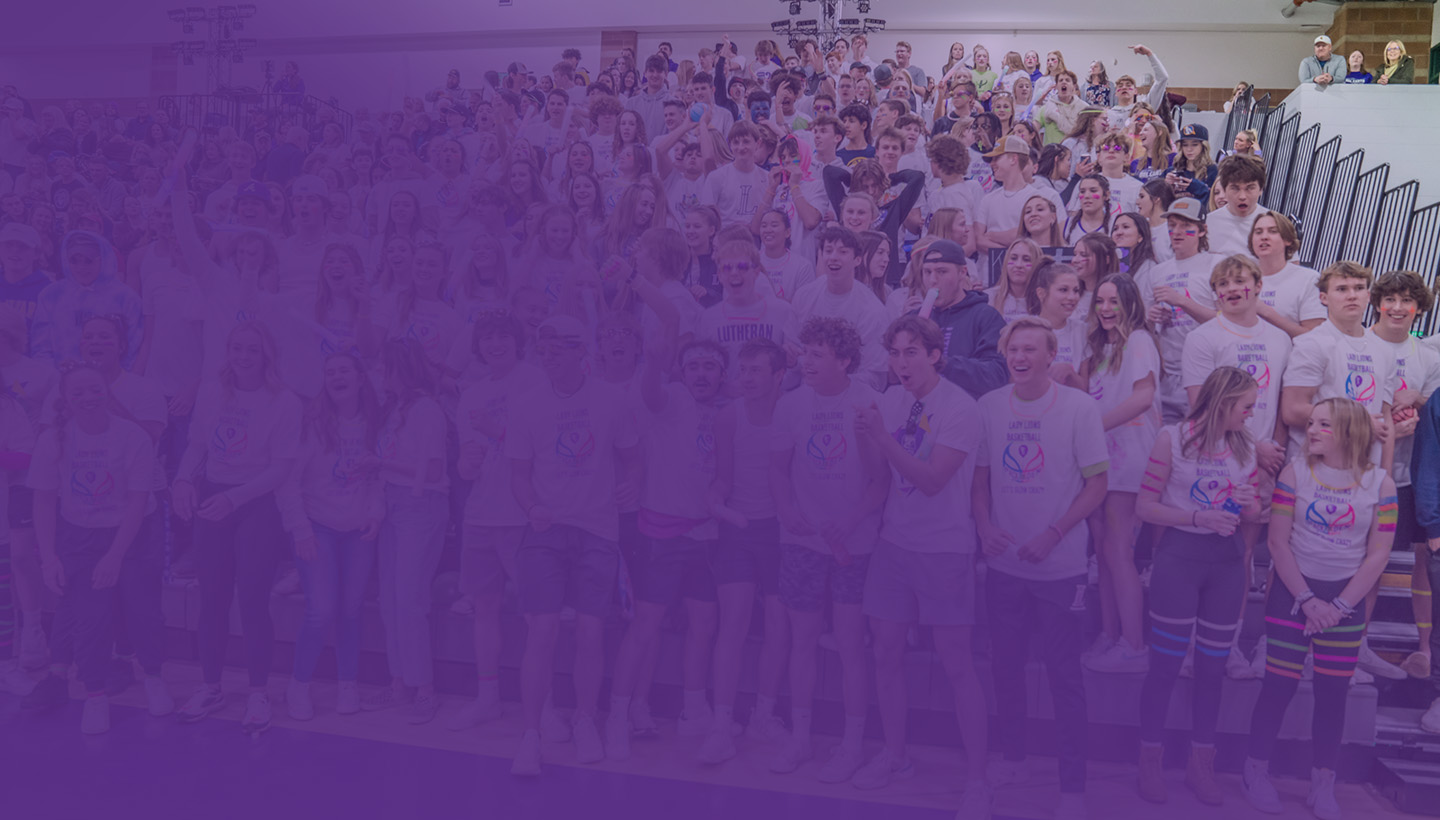 Announcements from
Mr. Ness and the Front Office
Lost the email? Find the information here. Grade-specific information found below.
Announcements
Final exams will be given on Monday, December 19 (Periods 1, 2, 3), Tuesday, December 20 (Periods 4, 5A, 5B), and Wednesday, December 21 (Periods 6, 7, 8). A full schedule for finals can be found on our website under Current Family Information.
Semester Finals' Protocol
All students are required to take finals at the designated times (adjustments may be made for students in Access), unless prior arrangements are made with Mr. Ness. Final times should not be switched for purely cosmetic reasons, like not having to come to school on a particular day or getting done early. All days start at 7:40 AM. Students must be picked up no later than 45 minutes after their last final. Shuttles will run 15 minutes after the last final of the day.
If students do not have a final during a particular period, they are not required to be at school, but the lunchroom will be available for studying. Teachers not giving a final for classes (i.e. Team Strength, etc.) will notify students. Students should bring something to work on if they finish an exam early as they are required to stay for the 90-minute period. Headphones may not be used during exams, but may be allowed after a test is submitted at the discretion of the teacher. Students are welcome to bring snacks to eat during breaks.
Students are allowed to wear jeans for finals and follow our Friday dress code (regular dress code with jeans). We want students to dress for success and will not be allowing sweatpants, athletic shorts, etc. Students not in dress code will not be allowed to take their finals.
Students cannot begin preparing for finals too early! For what it's worth, students should always have something to be working on between now and when their last final is completed. Even if they don't have "regular" homework, they absolutely can be gathering materials for each class from the semester; studying well in advance; and interacting with their teachers with questions, review, and test preparation.
Our faculty are available and willing to help students both during and outside of class. Office Hours are available on Tuesday and Thursday mornings (25 minutes each day; please note faculty meetings on November 29 and December 13) for students wishing to receive additional assistance. Students wanting to simply study are welcome to use any teacher's classroom to do so. Faculty members are also available to students before school starts on Monday, Wednesday, and Friday; in the lunchroom as faculty are available (likely for shorter conversations and dependent on whether students have 5A or 5B lunch); and after school. Prior conversations are always helpful to ensure that a teacher has not already committed to another student or family meeting. In short, there are plenty of opportunities to be in personal contact with faculty members outside of class.
Even if a student has been absent and still has the opportunity to make up an assignment/project/test, I have asked faculty to make sure Canvas reflects where things will stand if a grade entry remains at a zero. Sometimes, there can be a false sense of security around seeing a grade on Canvas that is not factoring in legitimate missing work from excused absences. Students can be in conversation with faculty about these entries, but will have a full sense of what their grades will be if items are not completed.
Students must have all obligations (fines and detention) taken care of in advance of our semester tests in order to take their finals. Obligations are not able to be held over until the second semester.
Class Schedules and 2nd Semester Changes
Second semester schedules may be viewed on FACTS. If there are any necessary changes to be made, students may fill out a class drop/add form from Ms. Noffze, Ms. Quinlan, Mr. Parrott, or Ms. Ritter and see them for assistance in completing the form beginning Monday, November 28 (it will be announced in chapel that day); students should submit forms to them as well. Schedule changes for 2nd semester should be made and finalized by December 15. Please see the counselor assigned to your grade:
Ms. Ritter: Grade 9
Mr. Parrott: Grade 10
Ms. Quinlan: Grade 11
Ms. Noffze: Grade 12
Seniors
Juniors
Sophomores
Freshmen
Seniors
No special announcements at this time!
Juniors
No new announcements, check back soon!
Sophomores
No new announcements, check back soon!
No special announcements at this time.