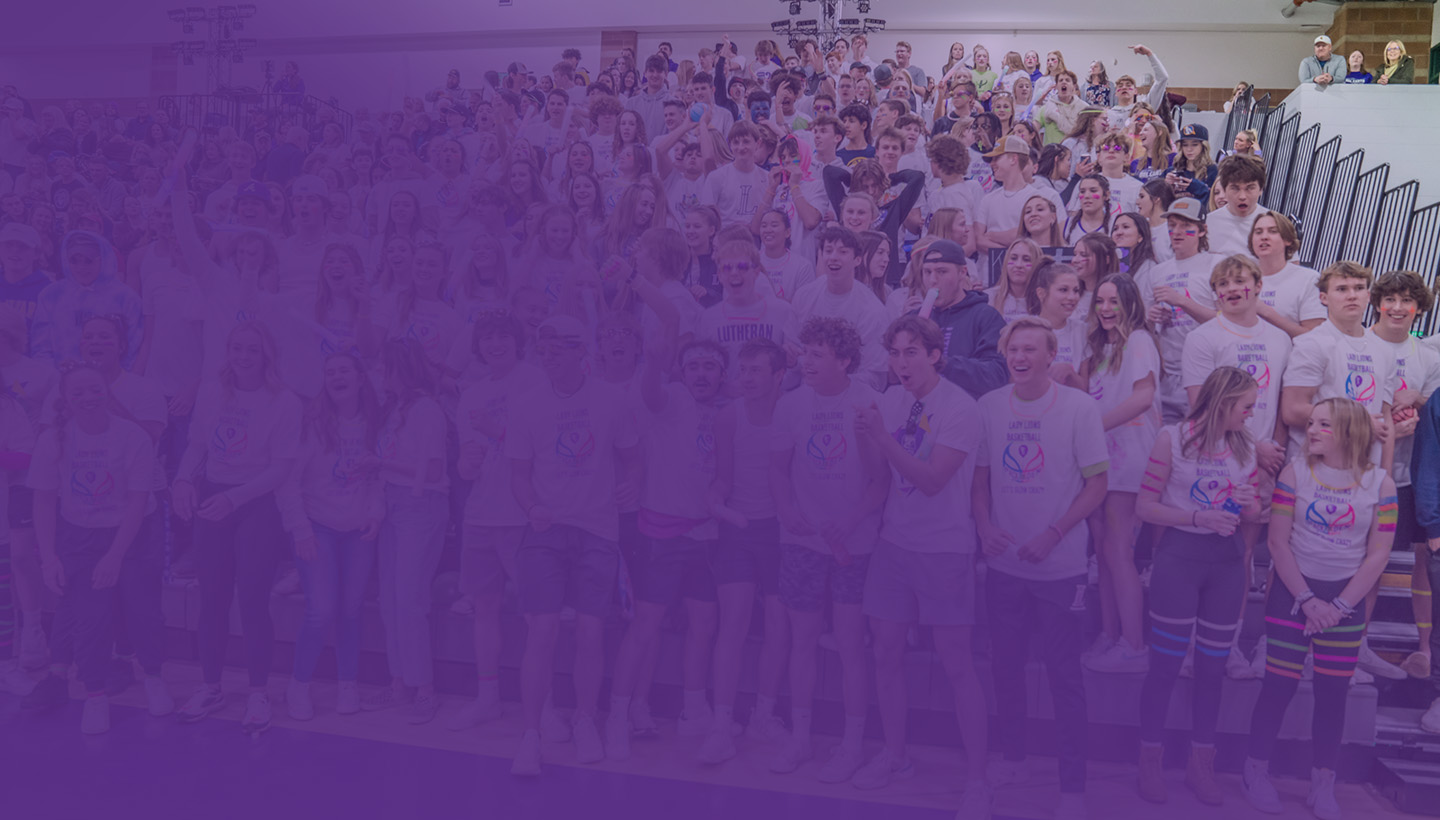 Announcements from
Mr. Ness and the Front Office
Lost the email? Find the information here. Grade-specific information found below.
Announcements
2023-2024 Major Calendar Dates
For your long-term planning purposes, here are the major calendar dates for the next school year. We coordinate to a degree with the Douglas County School District (DCSD) calendar, but are unable to do so entirely with our later start. We have approximately the same number of school days within a shorter span.
Parents with students at Lutheran and a DCSD school will notice LuHi has a slightly shorter (and different) Fall Break, two days at Easter, and other differences unique to Lutheran. The timing of our Fall Break has been based on a multi-state conference LuHi faculty attend to grow in our faith and professionally. We continue to work with conference organizers to influence the dates of the conference.
New Student Orientation: August 16
First Day of School (Freshmen & Sophomores): August 17
First Day of School (Juniors & Seniors): August 18
Fall Break: October 4-6 (Different than DCSD)
Thanksgiving Break: November 22-24
Christmas Break: December 21 - January 8
School Resumes: January 9
Martin Luther King Jr. Day (No School): January 15
Presidents' Day Break: February 16-19
Spring Break: March 18-22 (Aligns with DCSD)
Good Friday & Easter Monday (No School): March 29 & April 1
Last Day of School: May 22
Graduation: May 22
Seniors
Juniors
Sophomores
Freshmen
Seniors
No special announcements at this time!
Juniors
No new announcements, check back soon!
Sophomores
No new announcements, check back soon!
No special announcements at this time.