Student Testimonials
LuHi has challenged my personal growth in my faith journey. I honestly think I would not be so certain in my beliefs or be willing to talk about my faith if it wasn't for the learning opportunities given to me. LuHi has provided such a great community, as well as given me opportunities to grow as a student, leader, and follower of Christ.
The LuHi staff is unbelievable. They care about each individual so much. Throughout the last several years, there has always been at least one staff member that I would feel comfortable going to if I just needed to talk. I always knew, however, that any one of them would take time out of their day to sit down and talk with me. This is something that makes Lutheran so special.
LuHi's theology classes have given me a greater knowledge of my faith and helped answer all the questions that I had. LuHi has given me the opportunity to be surrounded by the Word everyday and that has impacted my life greatly.
Lutheran High School wants to see all the students succeed. All the teachers want to help you whenever they can. They are there for you in your highs and your lows. They make high school seem like you are part of one big family.
Since my first day at Lutheran, I have felt the uplifting Christian culture. Students and staff are incredibly supportive and create a strong sense of community. I am grateful for receiving a challenging yet enjoyable educational experience in an extremely positive environment. I will never forget how my friends and teachers at Lutheran have impacted the trajectory of my life.
I love that LuHi goes all in for its students. I can truly say that all of the teachers are truly invested in being the best educator that they can and in knowing you personally. Yet, my favorite thing about Lutheran is that everything is Christ centered. While you do not have to believe in God to come here, the teachers and faculty are more than willing to dive into those tough conversations regarding faith and will continually point you towards Him.
Christian Ed
Theology Classes
Chapel
Thrive
Service Hours
What We Believe
Why Christian Ed?
A Christian Education is valuable beyond small class sizes, opportunities for involvement, and personal relationships with teachers and coaches. The goal of many Christian schools is to prepare students to continue to grow in their relationship with Jesus far beyond high school and be well equipped to explain and defend their faith. The importance of this faith preparation is valuable far beyond academic preparation for college and careers.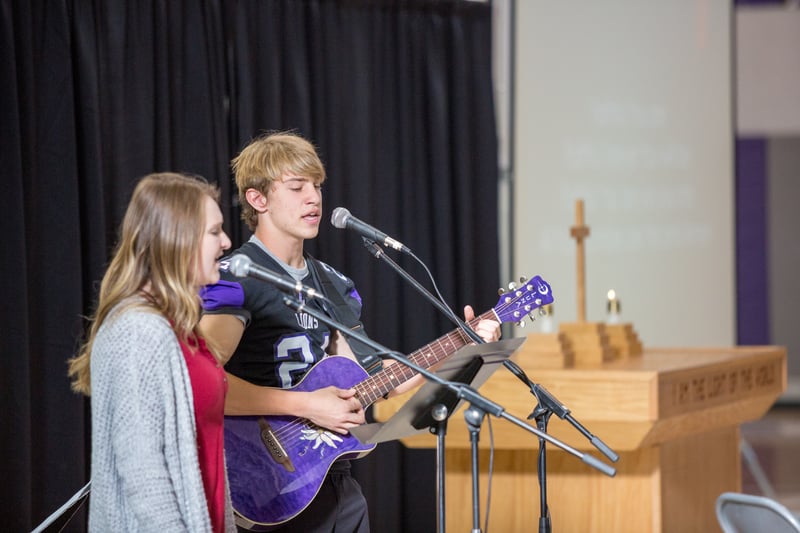 Theology Classes
LuHi students take a Theology class each year they are at LuHi.
Freshman Year: Study of the Old Testament
Sophomore Year: Study of the New Testament
Junior Year: Study of World Religions and Apologetics
Senior Year: Study of Worldviews and Preparation for Life After Graduation
Theology is a central aspect of academics and personal growth at Lutheran High School. Classes are often discussion-based, allowing students to share their faith with one another and learn from their peers while asking important questions to continue growing in their relationship with Christ.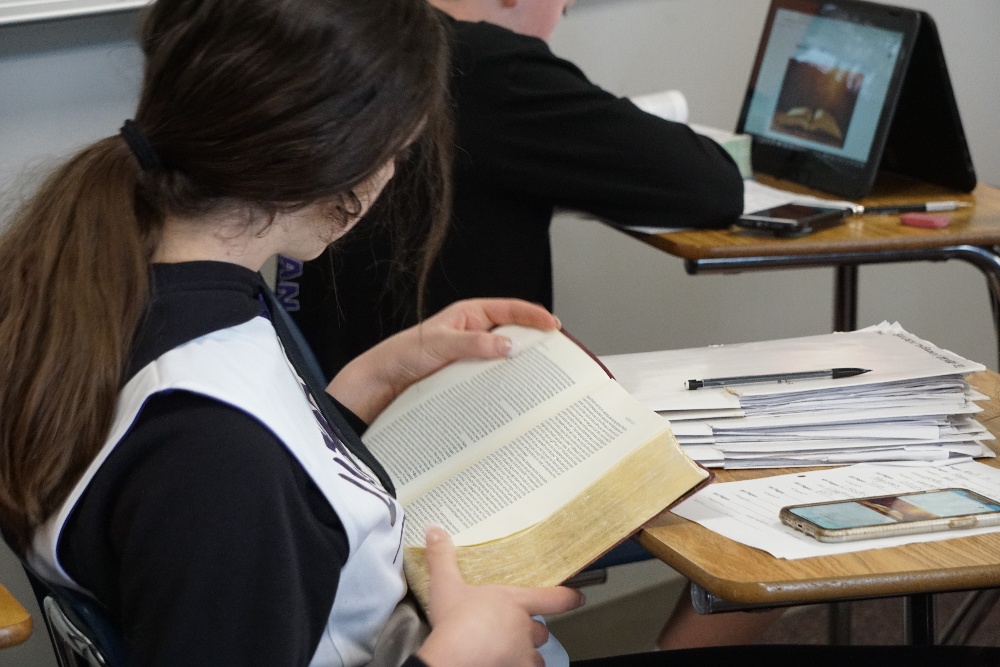 Chapel
The LuHi student body gathers for chapel every Monday, Wednesday, and Friday. For 25 minutes, we praise God together and celebrate our salvation through Jesus Christ. During chapel, we listen to a message delivered by a staff member, a guest speaker from the community, or by students. Chapel is a central time for students and staff to worship together as a community and be in the Word.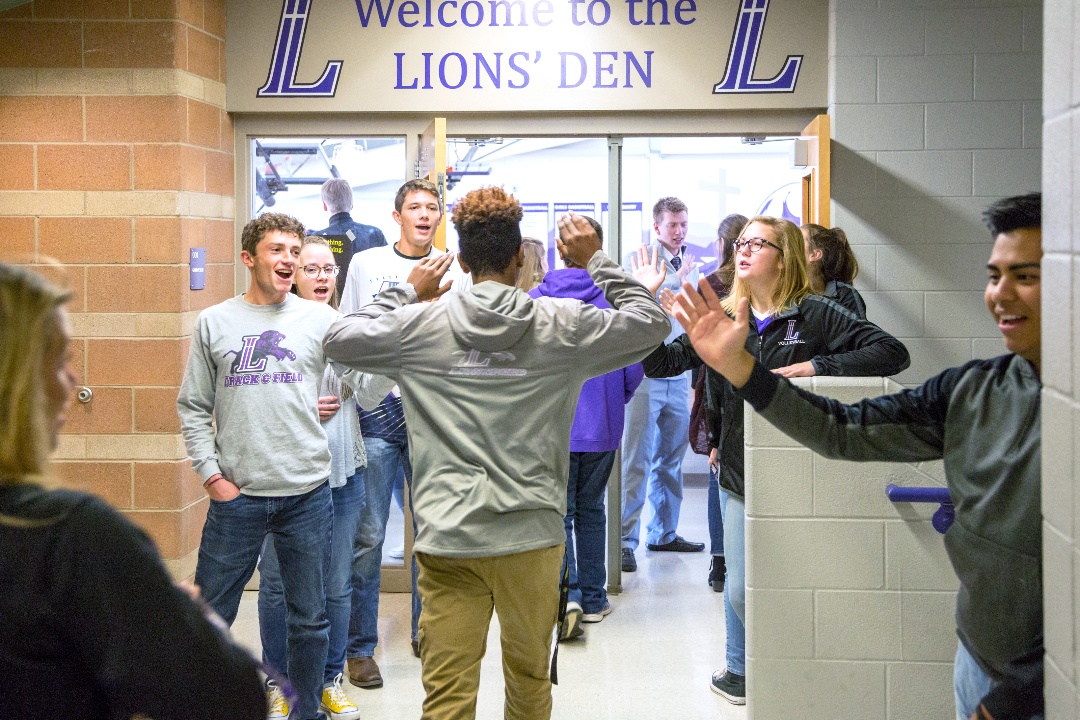 Thrive Student Ministry
Thrive exists to encourage, empower, and equip students to love, serve, and care for the people around them in response to God's amazing love. Students learn practical ways to be Jesus to the hurting community around them. The vision of Thrive is to encourage students in dealing with the struggles of high school, provide leadership training, and meet for times of prayer and worship.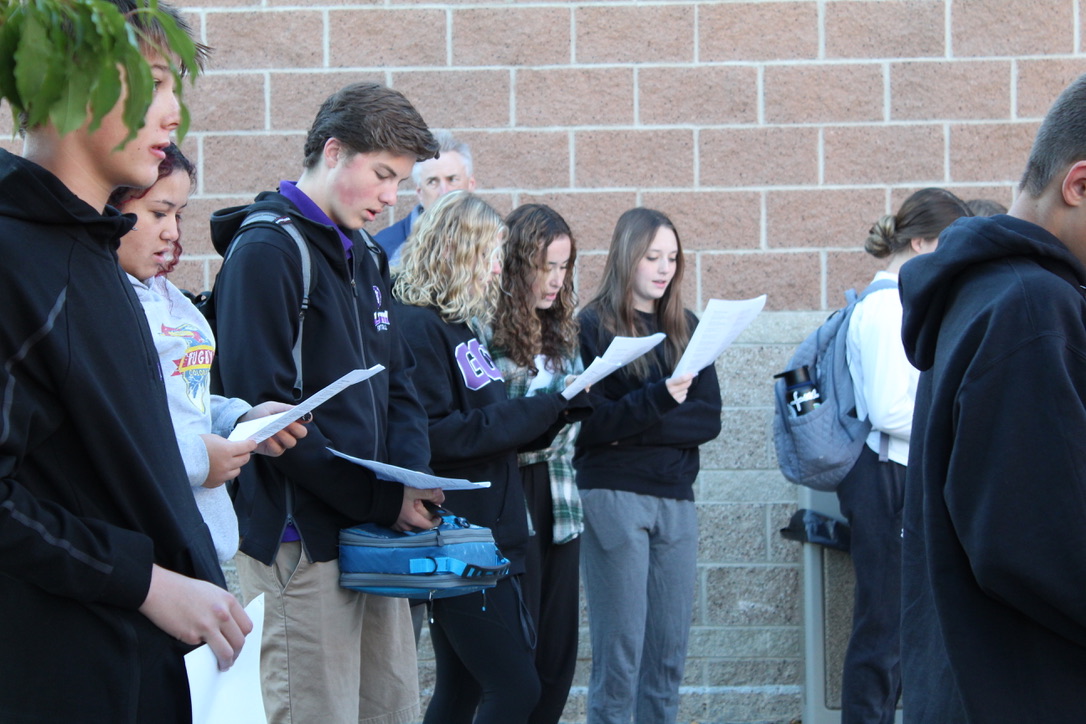 Service Hours
Lutheran High students are required to fulfill 20 service hours per year. One of the primary goals of service hours is to help students grow and develop into being lifelong servants, while learning to be the hands and feet of Jesus. We encourage students to serve with organizations and causes that they are passionate about. LuHi also offers many opportunities for students to serve with the school, from being a student ambassador to helping at summer camps. Students will use MobileServe to record their service hours and receive a code to join Lutheran High School. Service hours must be completed by May 1st every school year and are facilitated by the Theology department.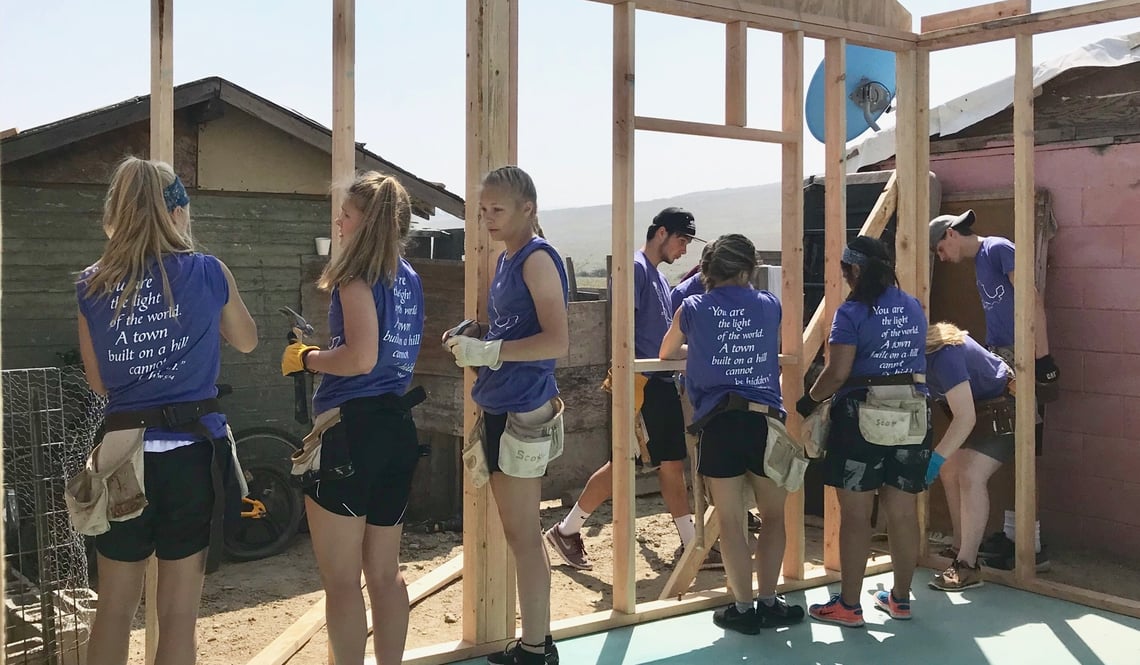 Our mission at Lutheran High School is to be an academically excellent school that God uses to transform the lives of others through Jesus Christ. We believe that Jesus knows and loves us, and therefore we can, in turn, know and love our students. The love and salvation extended to us through the death and resurrection of Jesus is the same salvation we proclaim daily in our halls and classrooms.
We abide by the core tenants of "grace alone," faith alone," and "Scripture alone" found in Lutheran Theology and doctrine. The Colorado Lutheran High School Association is part of The Lutheran Church - Missouri Synod, a mission-oriented and Bible-based denomination built on "the foundation of the apostles and prophets, Christ Jesus himself being the cornerstone" (Ephesians 2:20).
Read more about The Colorado Lutheran High School Association.→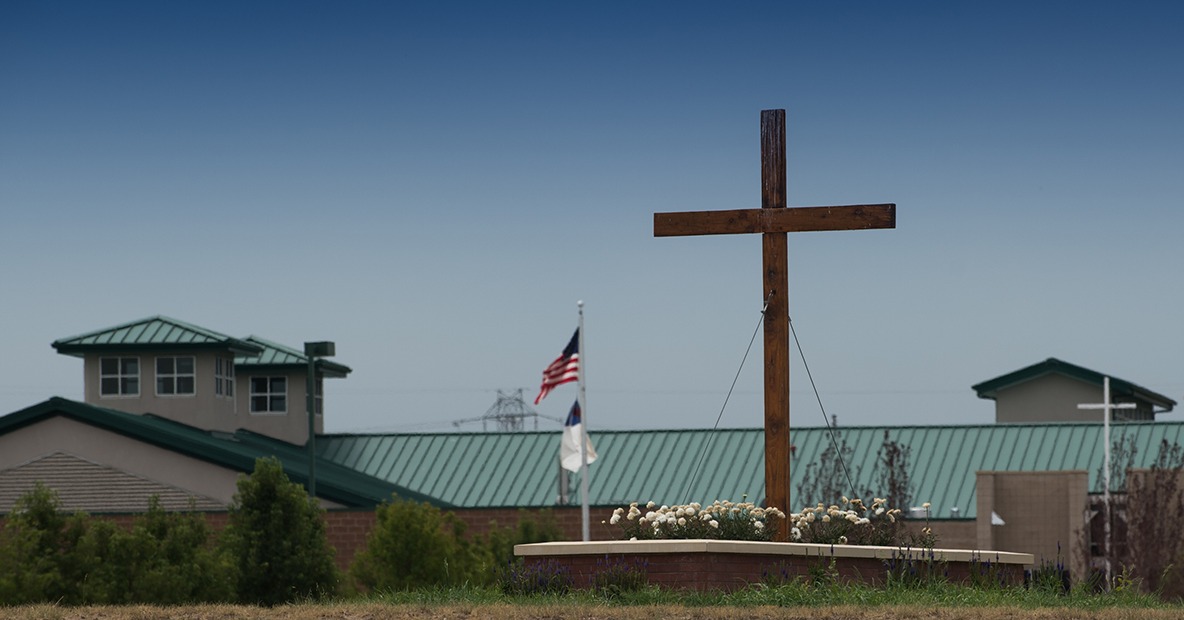 College Prep
Dual Credit
AP/Honors
College Advisors
Access
Resources
College Prep
LuHi is a college prep school that focuses on preparing well-rounded students for the future. College prep begins early for our students to alleviate some of the stress and pressure of college admissions. Students will take the practice ACT and SAT during their freshman, sophomore, and junior years to familiarize themselves with the test structure and get ready for the official test. Juniors will also receive college test prep through Revolution Prep to equip them with test-taking strategies. Throughout their time at Lutheran High, students will use tools such as Naviance to build their resumes, plan college visits, and utilize career assessment tools.
In addition to preparing students academically, LuHi places a high value on developing the whole person, equipping them with real-life skills such as effective communication, time management, and conflict resolution.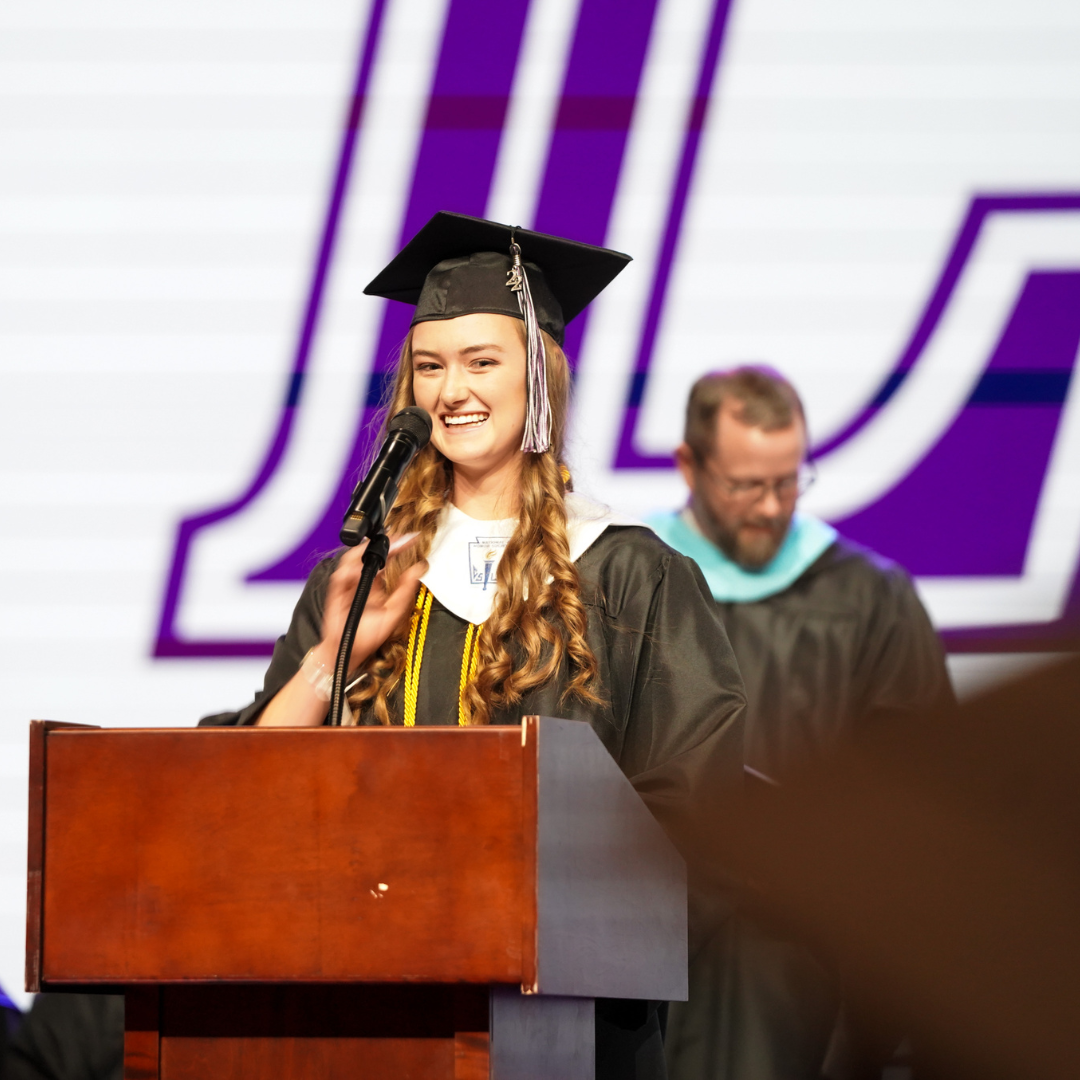 Dual Credit
Lutheran High offers a variety of dual credit classes for students interested in earning college credit while in high school. With dual credit, students will receive a college transcript while taking the class at LuHi with our certified teachers. For a small fee, dual credit courses familiarize students with college-level coursework and academia. We partner with universities such as Colorado Christian University, Concordia University Nebraska, Concordia University Wisconsin, and Grand Canyon University. Dual credit coursework through these colleges is typically accepted as transfer credits at about 98% of accredited universities.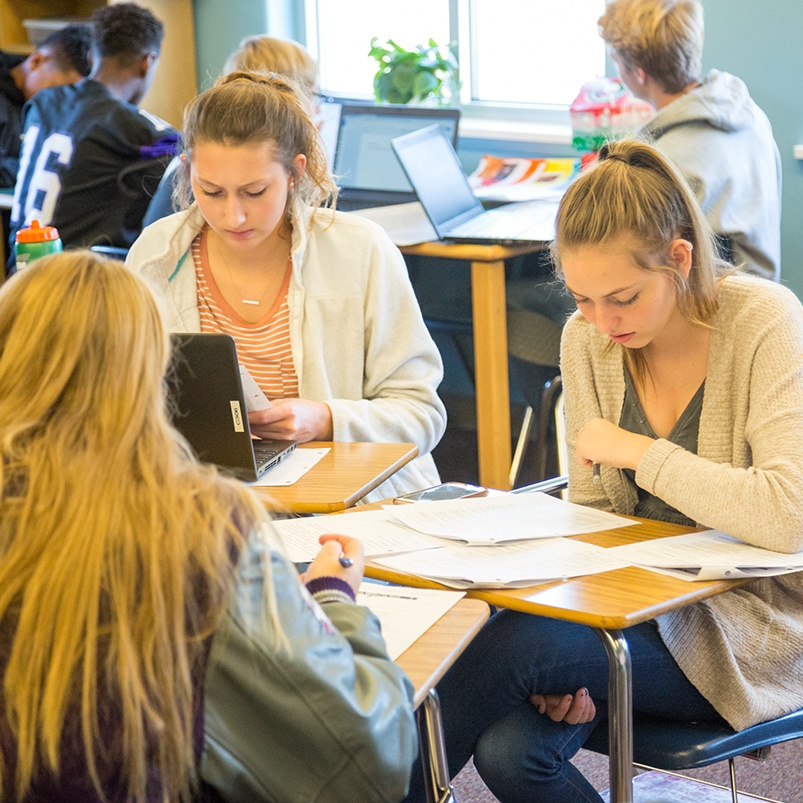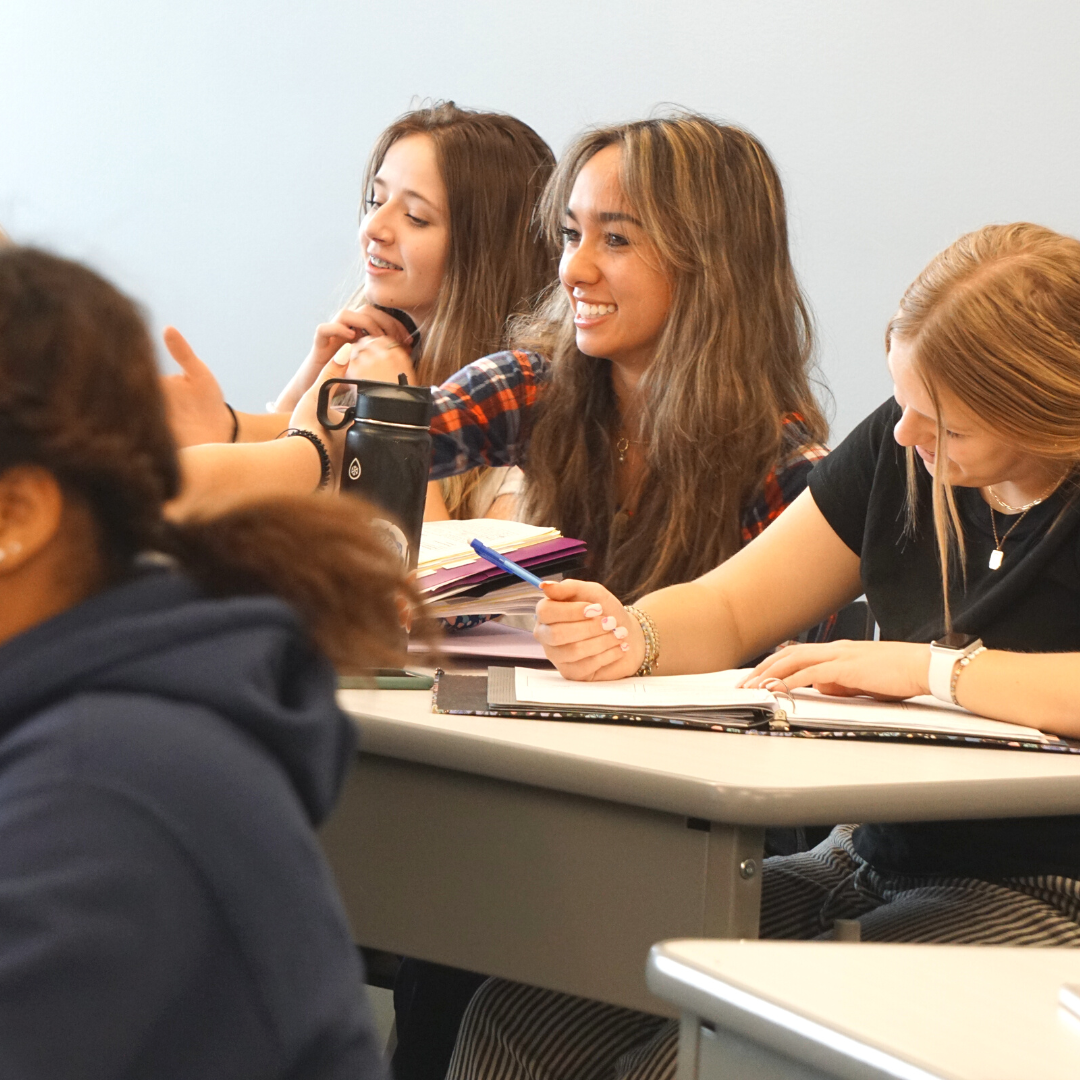 College Advisors
Students are paired with a college advisor during their junior year at LuHi, a teacher on staff who follows a small group of students during their last two years of high school. During the college search process, college advisors are a great resource and will meet with students throughout the year to check in on their progress and how they are feeling about the future. Advisors will help students research schools and majors, read essays for scholarships and applications, and encourage students as they move on to the next chapter. They are also an excellent resource for looking at other options for life after graduation.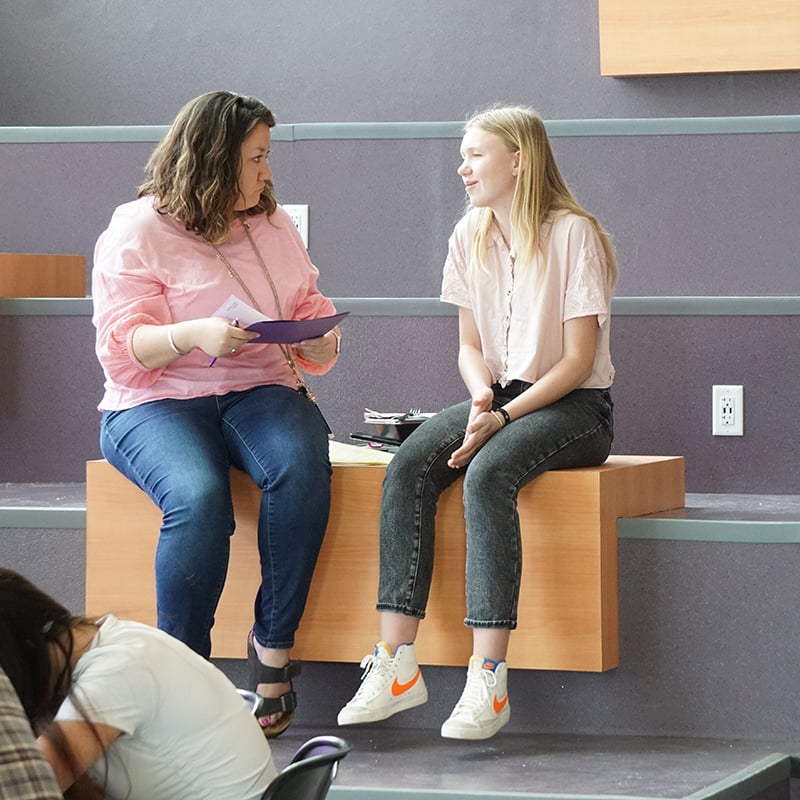 Access
Access enables and bolsters the success of LuHi students with a learning difference as spelled out in their IEP or 504 plan. In this study-hall-style class, eligible students receive individualized attention and instruction specific to their unique needs. While in Access, students can work on school assignments, study for tests, connect with teachers, and work on strategies to address school-related issues, such as organization, time management, communication, and study skills. And throughout the Access period, the teacher is there for students, with regular check-ins to ensure follow through, troubleshooting, and overall support.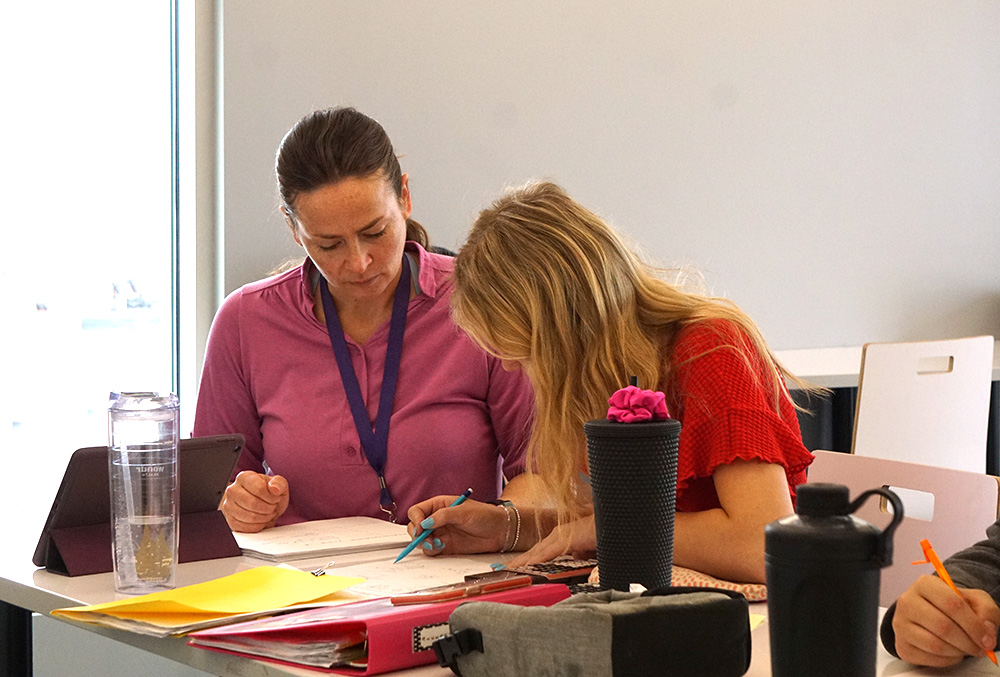 Canvas is our learning management system that houses all things academics for our students. LuHi students will use Canvas daily to check their grades, turn in assignments, take quizzes, and access class-specific resources.
Magoosh is a test prep service used by LuHi students to study for and prepare for the college entrance exams, the SAT and the ACT. Students use Magoosh to work through practice questions, watch video lessons, and track their progress.
Naviance is a college, career, and life readiness platform that helps Lutheran High students prepare for the future and reach their goals. This platform allows students to build and add to their resume every year, understand what careers might be a good fit, and research colleges while preparing their applications.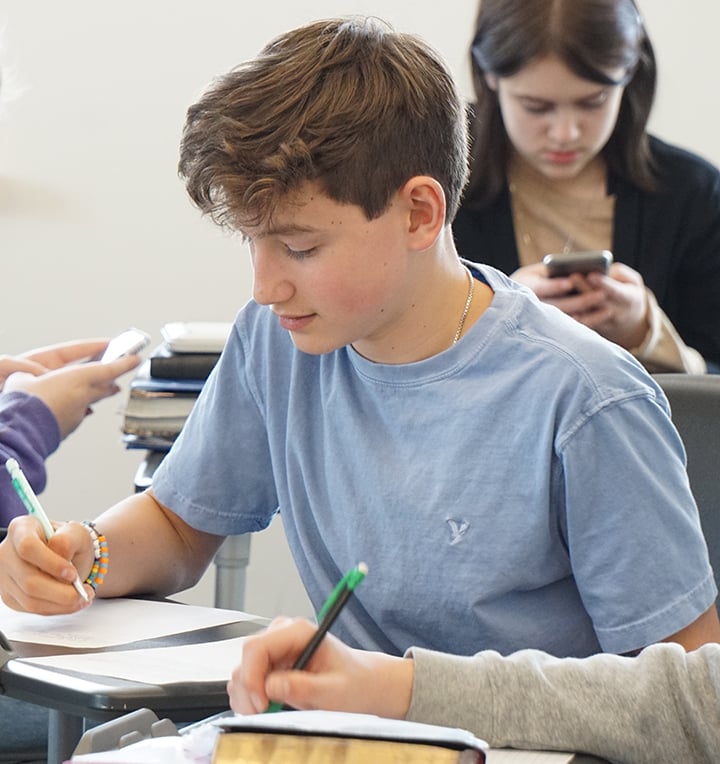 Parent Testimonials
Lutheran High School has been an incredible experience for our teenagers, and for us. The teachers really see and know our kids - such a comfort for us to know our kids aren't getting "lost in the shuffle". The parent connection is wonderful too. One of our favorite ways to connect is through the weekly Parents in Prayer. LuHi holds and shares our family's values and keeps Christ at the center of everything.
LuHi is an extension of our home – a place where our kids are known and loved. It's a place where they can wrestle with hard questions, receive grace and discipline when they make mistakes, where their gifts and talents are seen and celebrated and where they are challenged to learn new things. LuHi has prepared them well academically for college, but even more so their faith has grown so that they are more prepared for the next set of challenges that they will face. LuHi is family – not just for our kids but for us too. As we wrap up our high school years, we will forever be grateful for the people that have shaped and molded us all in this place. We love LuHI!
LuHi has provided a well-rounded environment for our students to mature academically, socially, and spiritually. As a new family to Colorado, we found that the LuHi community was a great place for us to form much needed connections and friendships. We particularly appreciate the opportunities for support and partnership with parents, such as the monthly Thriving Parents event. It is also a joy to know that our kids are receiving a challenging education within a Biblical framework, which will prepare them well for college and beyond.
LuHi is an oasis. The growth and the maturity that my children have gone through emotionally, spiritually, and academically, and the doctrine and what they're teaching the kids, is spot on. I attribute [my student's growth] to the teachers and staff and culture of the school. They are all about the love of Christ. So much of Lutheran is priceless. It is a gift.
You expect High School teachers to be available for academic assistance and to be there day in and day out for their job. But what you don't expect is for them to welcome students and families with such warmth and genuine love for God, for each other, for teaching, and for their desire to see students not only excel but to achieve their dreams.
We joined the LuHi family in 2020 and it has truly been such an incredible experience for all of us. Both of our girls have been given so many opportunities to get involved and try new things. Everyone, from the Administration to the teachers and coaches, has shown our family so much love and made us feel welcome. We chose LuHi over a lot of really good high schools and every day, we thank God we did and understand now that He put us here to help our girls grow in their faith and be prepared for the future.
Our daughter is in her junior year at Lutheran High School and we've been impressed with the staff and the students and the programs available. The teachers are attentive to the students and seem to care about their academic success. The interactions I've had with students have all been positive and I've been impressed by the general level of maturity and drive.
Where Grads Go
The graduation rate at Lutheran is 100%, and our graduates go just about everywhere. Most students attend a 4-year university after graduation; however, many students choose 2-year colleges, trade schools, the workforce, and the military. Whatever a student is interested in pursuing after graduation, LuHi is dedicated to preparing them and giving them the tools they need to accomplish their goals.
30%
Attending Christian Colleges
28%
Accepted into US News Top 100 Universities
86%
Attend a four year university/college
2023 LuHi Grads were offered over $10,802,000 in merit college scholarships. This averaged out to be over $64,302 per student.
Ready to apply?
The application for the 2024-2025 school year opens September 1st. Start your application today as the first step to your student becoming a LuHi Lion!
Shuttle Transportation
LuHi offers shuttle transportation to and from school from 7 different locations. The daily fee to use the shuttle is $5 (for both one-way and round-trip). Monthly usage will be recorded and payments will be made through the family's FACTs account on a monthly basis. All shuttles depart from LuHi after school at 3:15pm unless otherwise noted.
Peace with Christ Christian School
3290 S. Tower Rd., Aurora 80013
Leaves the parking lot at 6:50 am
Chili's parking lot at Southlands Mall
6379 S. Southlands Parkway, Aurora, CO 80016
Leaves the parking lot at 7:05 am
Castle Rock Arby's by Castle Rock Outlet Mall
742 Genoa Way, Castle Rock, CO 80109
Leaves the parking lot at 6:55am and 7:05 am (2 shuttles)
St. John's Lutheran School
700 S Franklin St, Denver, 80209
Leaves the parking lot at 6:50 am
Shepherd of the Hills Lutheran Church
7691 S University Blvd, Centennial, CO 80122
Leaves the south parking lot at 6:55 am
Highlands Ranch Chuze Fitness
9449 S University Blvd, Highlands Ranch, CO 80126
Leaves the parking lot at 7:05 am
Elizabeth Walmart
2100 Legacy Circle, Elizabeth, CO 80107
Leaves the parking lot at 6:45 a.m. (Morning shuttle only, does not return in the afternoon.)