9 Benefits of Playing High School Sports
Participating in athletics in high school can provide students with long term life skills, lessons, and benefits.
It's a competitive world out there when it comes to academics. Many students strive for a 3.0 GPA as a baseline average, and it's much higher for students interested in attending a top university. Add to that requirements for standardized test scores, and the pressure really rears its ugly head. At LuHi, we've got a strong academic support system, and we like to remind our students to participate in a well-rounded life as much as they can. While there is a lot of pressure to perform academically, having an outlet for physical activity, as well as a place to build life skills outside of academics is incredibly important.
Here are nine important benefits of playing a sport in high school.
1) Physical Fitness
Staying physically active is important, especially for a growing body. Getting cardiovascular and strength training from participating in sports like soccer, football and wrestling helps students nurture their own minds and bodies. Developing an early habit of training, practice and competition is an incredibly helpful aspect of high school sports for its players. Many people who play high school sports end up continuing physical fitness lifestyles throughout adulthood.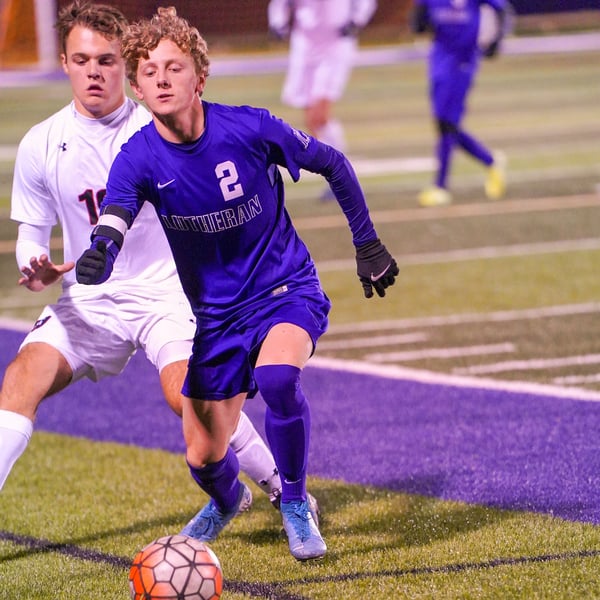 2) Improved Academic Performance
Playing sports helps some students stay focused, and perform better in the classroom. There are two main aspects to the way playing a sport influences academic performance. The first is straightforward, in that there are minimum grade requirements to participate in school sports. The second is a little deeper and it has to do with brain performance. For some students, the act of learning plays and strategies on their sports team helps with logic in the classroom. For other students, improvement on the academic side comes from the influence of a mentorship received through sports, or the relationships between teammates.
3) Social Relationships
Going through the ups and downs of competition with the same set of people for a sports season sets students up for developing deeper friendships with teammates. Helping another person succeed, pushing a friend to grow, being there for someone when they've made a mistake; these are all ways sports provide opportunities for social relationships to grow. High school sports teams offer a place for camaraderie among students, and provides a place for friendships to grow within healthy circumstances.
4) Teamwork & Cooperation
Skills like teamwork and cooperation are important at every stage of life. From the playground to the sports field, and on into the business meeting, the ability to get along and work with others to accomplish a goal is key to a smooth life. High school sports like volleyball, golf and tennis, teach players these pretty important life skills.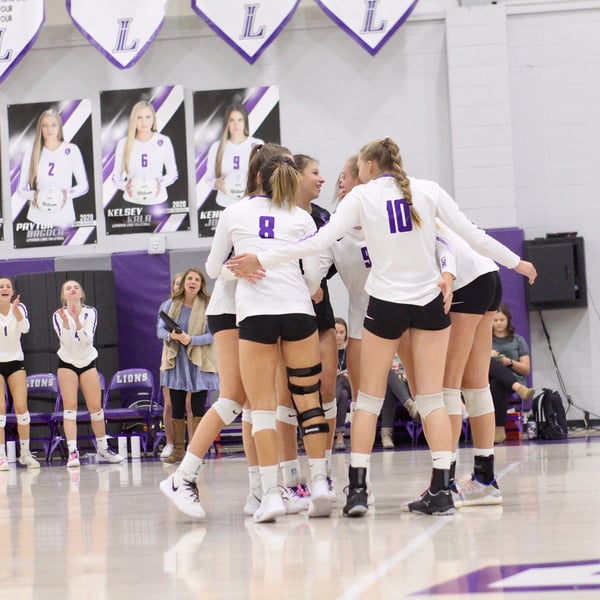 5) Positive Mentors
Coaches are often lifelong players and supporters of their sports. They love what they do, and truly care about the students they mentor. Many times, students and coaches stay connected throughout their lives. Other times, it's a lesson learned, or a moment on the field remembered. High school sports provide a great place for positive mentorship.
6) Leadership Skills
On the court or the field, student athletes have to make decisions and take actions as leaders. Calling plays, reacting together, working toward a common goal; these are all ways leadership is important during the game or the match. Off the field, student athletes are leaders within the school as well. They represent a collective school spirit, and demonstrate honor and dedication to the school while their peers cheer them on. So, student athletes become leaders by default.
7) Time Management
School, homework, practice, family, faith, projects, training, games, and more school. Student athletes certainly have a lot to keep track of, and the experience of managing it in high school helps students to be better at time management throughout their lives. Participating in high school sports teaches students about keeping appointments, how to allow for prep and travel time, and how to create tricks, like working on homework in between other activities.
8) Community Representation
Part of the high school sports experience is being part of a larger community, and providing role modeling for others. Student athletes have a responsibility to represent Lutheran High School, Christian values, and our community at-large. It's an incredible opportunity to be part of something that inspires those around us. Learning about community participation and representation through high school sports offers a way to build connectivity and skills useful throughout life.
9) Success Mindset
Finally, high school sports helps players to develop a success mindset that can serve them throughout college and career. Working towards both long term and short term goals infuses the process of playing sports with education in the experience of success. Research shows that playing high school sports is even related to higher salaries later in life.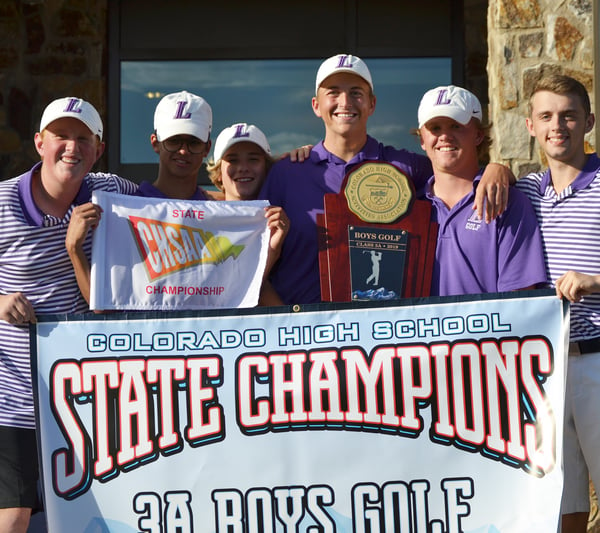 Conclusion
Many of our students have played sports for years, and have looked forward to competing at the high school level since before they could fit the uniforms. Others consider joining a team once they reach high school. In either case, playing sports at Lutheran High School can bring so many benefits. It's worth exploring some options that can keep your student physically fit, growing mentally, and gaining a ton of great life skills along the way.