Alumni Spotlight: Celina Nightengale in Disney's Aladdin
2001 DLHS Grad Celina Nightengale is achieving her dreams of professional dance. She's performing in the Off-Broadway production of Aladdin at the Buell.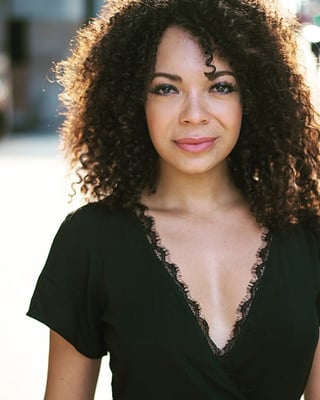 Celina Nightengale, 2001 DLHS grad, is achieving her dreams of professional dance. She's coming back to Denver to perform in the Broadway First National Tour of Aladdin at the Buell Theater in April. Tickets for the show are available here.
What have you been up to since you graduated from Lutheran High?
After I graduated I attended the University of Denver and graduated with a BA in Communications and Marketing. While there I danced for the DU Dance Team and the Colorado Mammoth. I also assisted the Denver Nuggets Dancer coach Sarah Schachterle with various projects.
I then moved to LA after graduating to pursue a career in professional/commercial dance. I lived in LA for 7 years and danced for many artists and companies such as Disney and ESPN. I briefly had a job as a reporter and editorial assistant for Life & Style Weekly where I interviewed celebrities and facilitated and assisted for the West Coast Editor of the magazine.
In 2012 I moved to Las Vegas to open the Las Vegas Company of the Broadway show Rock of Ages. I performed in the show for over 3 years. After that I made the move to NYC to hopefully book a Broadway show. This past year I had the privilege of being selected for the first National Tour of the Broadway show Aladdin. That is where you can currently find me.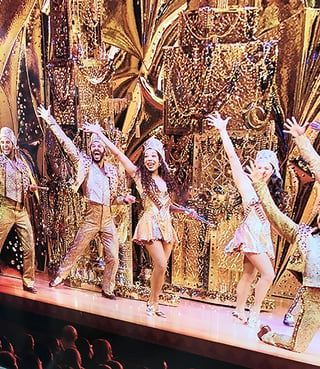 What are the greatest challenges you face working in the entertainment industry? What are the biggest rewards (what do you love the most)?
If I'm being honest, which I always am, there are many more challenges than I could have ever imagined in this field of work. Most people that leave their hometown and move to NYC or LA are the best of the best. They were the top in their hometowns and now picture all of those people being in one room for one audition where they are looking for only 5 people for the job.
In LA that meant that they would probably see at least 250 women and only pick a handful. That's instantly overwhelming. Everyone is good and everyone knows it. That's why it's essential to keep a tough skin, a positive mindset and for me especially knowing that God is ultimately in control.
Whatever is for you will come to you. I absolutely believe that. I do have to add though, that the work has to be put in for it to come to you. Whatever IT may be. The second biggest challenge for me was learning how to follow my path. I absolutely had a plan and a vision for my career but when certain things weren't working out I had to pay attention to that and decide to go another way. I always wanted to perform, but learning what was working and what best suited me was one of my biggest challenges.
The biggest rewards have been finding the confidence that I have now. I can walk into any audition room and know that I'm enough. I might not be right for that particular job but now I don't take it personally. That goes for every aspect of my life. And obviously some of the jobs that I've been able to work on are amazing. The musical artists, actors, hosts, and celebrities I have encountered have definitely left me with some cool stories and memories. I think the biggest reward of all is the fact that I do what I love every day. Not a lot of people can say that.
How did you get this far in your career? What do you contribute to your success in such a competitive industry?
Perseverance is key. You absolutely have to believe in yourself in this career. No one is going to push you to keep going. There were many nights in my horrible LA apartment that I wanted to give up after a long day of auditions with a lot of rejection, but my amazing family always reminded me to keep going and to have faith that it was going to work out.
I started to read a lot of books about how to keep a positive mindset and how manifestation is a huge part of people's success. That helped a lot. A lot of the time the people with the most talent aren't the people that make it the furthest. It's those that can keep getting up after they fall and can force themselves to keep making progress.
What did you value most about your time as a student at Lutheran High?
Having a school that provides a great education with a Christian background is a hard thing to find. It's a gift. Some people might fight it or find it annoying to go to chapel three times a week, but you can't deny that there is an overall loving environment at its core. I also had some great friends while I was at this school. I have been lucky enough to reconnect with some of them over the years.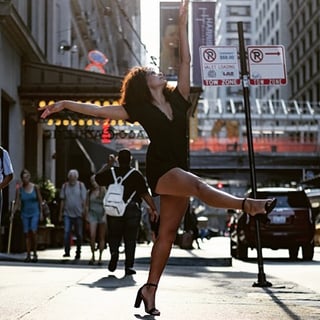 How did Lutheran High prepare you for college and your future career?
My parents sent us to Lutheran because they wanted a private school education to prepare us for college. I did feel like I was given a great foundation to stand on when I went to college. I wasn't involved much in the arts at Lutheran because I was training after school at a private dance studio. I would train 4-5 hours a night after school and participate in competitions on the weekends. I did however participate in my first musical ever at Lutheran. My senior year I did West Side Story and even got to help choreograph it! I then came back after my senior year and helped choreograph Crazy for You and Oklahoma!
With the gift of hindsight, how has your faith guided you through life?
My faith is absolutely the guiding force in my life. Without it I wouldn't be where I am today. I needed that to lean on when people were telling me I wasn't good enough, or I didn't look a certain way, or I wasn't talented enough. When I started to find success in my career I always gave God thanks first and foremost. He's the reason I have the career I do.
Also on a side note, you just need faith for everyday life. I lost my dad a few years back and without faith I would have absolutely crumbled. Instead I thank God for the time I had with him and continue to ask him to guide me through life.
Is there a particular Lutheran High teacher, coach or staff member that has significantly impacted or influenced your life?
Mr. Ronald Brandhorst hands down is one of the best teachers and humans that I have ever met. I wasn't the best at science and chemistry but he always had a way of making us feel like it was fun and exciting. That is a true testament of loving what you do. He always sends me a little Facebook message on my birthday and surprisingly showed up to my father's memorial service even though he had never met him. I almost cried when he told me that he had seen our struggles through Facebook and said that he wanted to come and support us. That is truly a man of God. He always seems to put others first.
Is there any advice you would like to offer to the current and future students of Lutheran High?
Have faith, always work hard, and never underestimate your path. One of the things that will steal your happiness in life is comparison. If you are constantly comparing your success and failures with other people you will never feel adequate enough.
A lot of my friends found success before I did but that didn't mean that there wasn't room for me. There is always room. It might not look the same as the person you are next to but that's OK. You are not them. You are you and that's the best thing you could bring to the table. Failure has to happen for success to happen. Work hard and build your own story.
See Celina on stage this Spring at the Buell in the musical performance of Aladdin!