Devo: Bold Humility
Of course we all love to be praised for the things we do and the people we are, but the truth is there are times we feel awkward receiving them.
Have you ever struggled to accept a compliment?
Of course we all love to be praised for the things we do and the people we are, but the truth is there are times we feel awkward receiving them.
For example, you may feel awkward receiving an award your friend thought he deserved, and yet he congratulates you. You may feel guilty or fear his jealousy.
Sometimes self-doubt raises its deceitful head. Let's say you worked really hard on an assignment but it's not perfect in your eyes, and your teacher commends you for a job well done. You might tell yourself that you don't deserve the compliment, and therefore you distrust it, and now you actually feel worse about yourself.
Maybe you led a song in Chapel and a friend says your voice moved her to tears. Thoughts jumble around in your head: This is worship, not a performance. What should I say?" You mumble something indiscernible and walk away.
At the heart of the awkwardness is a muddled confusion about humility. As Christians, we sometimes believe humility means rejecting compliments, putting ourselves down, making light of our gifts, or blending into the woodwork, not drawing attention to ourselves. But is that really what God wants from us?
Let's dive into God's Word and look at the heart of the confusion: the difference between true humility and false humility.

True Humility
"Humility is the fear of the Lord; its wages are riches and honor and life." Proverbs 22:4
True humility begins by understanding that God is God and we are not. He is a holy, righteous, and perfect God, and we are imperfect, human sinners who need Jesus. Everything we are and everything we have comes from Him.
"How great is the love the Father has lavished on us, that we should be called the children of God! And that is what we are!" 1 John 3:1
True humility comes by going to God's Word and hearing over and over again how loved we are! Our self-worth is found in God, so we don't need anyone else's approval or good opinion. If we fear a compliment will puff us up or is unmerited, we go directly to God to find out what he has to say about it.
"Am I now trying to win the approval of human beings, or of God? Or am I trying to please people? If I were still trying to please people, I would not be a servant of Christ." Galatians 1:10False Humility
False humility is cleverly disguised as true humility. It is the belief that we are being humble by rejecting a compliment. However, the opposite is true: not accepting the gift of praise is actually a symptom of pride. It's a bit like a pity party, which focuses the attention on our unworthy selves rather than pointing to God's amazing work in us.
Ultimately, it strips God of His glory.
That's a difficult thought to digest, isn't it?
Henri Nouwen has this to say about humility: "Often we are made to believe that self-deprecation is a virtue called humility. But humility is in reality the opposite of self-deprecation. It is the grateful recognition that we are precious in God's eyes and that all we are is pure gift. To grow beyond self-rejection we must have the courage to listen to the voice calling us God's beloved sons and daughters, and the determination, always, to live our lives according to this truth."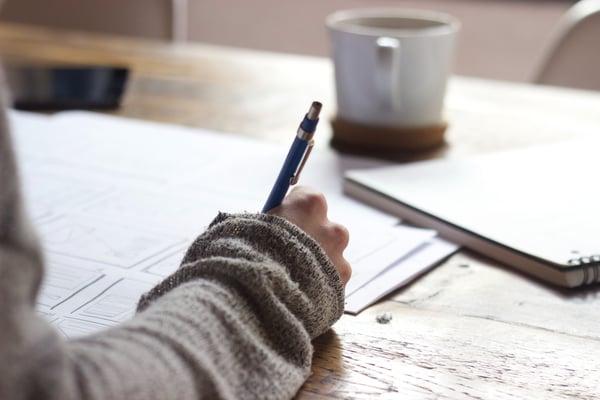 Bold Humility
God in his wisdom gives us encouragement through his Word and through friends and family. Proverbs 27:2 says, "Let someone else praise you, and not your own mouth; an outsider, and not your own lips." Praise is good! Praise is a gift from God!
Bold humility is allowing God to do his best work through us, whether it's singing on stage, calculating numbers, strength training, or writing reports. Bold humility is living out our calling with gratitude as His beloved sons and daughters.
So the next time you receive a compliment:
Simply say thank you and smile.
Receive it as a gift from God and thank Him for glorifying himself through you.
Prayer: God, you are holy and worthy! Thank you for lavishing love on me. Thank you for giving me gifts and abilities to glorify you. Help me accept compliments graciously and to point back to you. Let me not shrink back from those gifts in timidity, but let me live boldly for you in your name! Amen.