Devotion: Opening Your Heart to God's Voice
Life is largely a balancing act. With so many new opportunities in high school, it's important to seek God's will and path for how to spend your time.
As you settle into this semester at Lutheran High, whether you're a new freshman, sophomore, junior or senior, there are so many opportunities laid out before you like an all-you-can-eat buffet: classes, friends, clubs and activities, sports, jobs, college applications…the list goes on and on.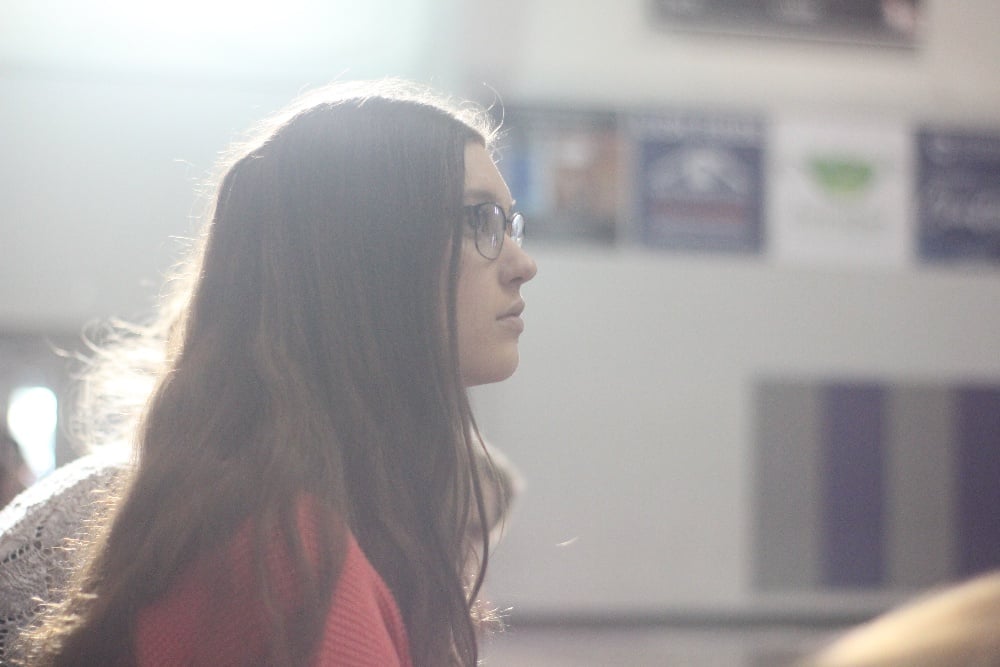 You want to do it all, but your plate is only so big. With so many good things, you want to choose the best things–God's plan for your life. But what if you don't know how to hear God speak?
The Old Testament prophet Elijah knew how to hear God. God chose him as a prophet so he could speak through him. So when Elijah had the prophets of the idol Baal killed and Jezebel threatened to kill Elijah, he did the only thing he knew to do: he escaped to the mountain of God. It was the same mountain where Moses had met with God and received The Ten Commandments.
"And the word of the Lord came to him: "What are you doing here, Elijah?" He replied, "I have been very zealous for the Lord God Almighty. The Israelites have rejected your covenant, torn down your altars, and put your prophets to death with the sword. I am the only one left, and now they are trying to kill me too." The Lord said, "Go out and stand on the mountain in the presence of the Lord, for the Lord is about to pass by." Then a great and powerful wind tore the mountains apart and shattered the rocks before the Lord, but the Lord was not in the wind. After the wind there was an earthquake, but the Lord was not in the earthquake. After the earthquake came a fire, but the Lord was not in the fire. And after the fire came a gentle whisper. When Elijah heard it, he pulled his cloak over his face and went out and stood at the mouth of the cave" (1 Kings 19:9-13).
Elijah had seen God perform some great and powerful works. But this time, in the midst of Elijah's fear, God speaks to him in a whisper. Elijah was likely hoping to witness another great miracle that would save his life, and also hoping for retribution against the Israelites who were being disobedient again. But God didn't do any of those things. Instead, he whispered to him, and then promised to save a remnant of faithful Israelites. He showed them mercy.
An Open Heart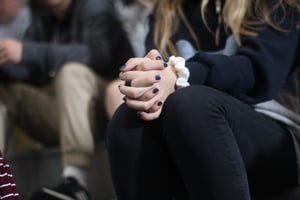 We are just like Elijah. It's natural to want God to speak to us loudly so that we can be sure where we need to go, but we have a relationship with a God who is our Father, not just an impersonal God. A yelling parent is usually warning or disciplining their child. A whispering or quiet parent is often speaking tender words of love or comfort. God speaks to us in both ways, and we need to listen for both.
It's also natural to assume that God works in the ways we think he should work, like Elijah. But God's ways are not our ways, his thoughts are not our thoughts (Isaiah 55:8). His way is mercy. And to hear mercy, we need to ask God for open hearts.
An open heart confesses sins and is softened through worship. Unconfessed sin can prevent us from hearing God.
An open heart spends dedicated time in God's Word and prayer. John 10:27 says, "My sheep listen to my voice; I know them, and they follow me." Just like a sheep can discern his shepherd's voice from anyone else's, we learn to discern God's voice by spending time with him and learning from him.
An open heart listens (without pride) to friends, family or mentors, devotions, practical wisdom, and circumstances God may speak through. In these cases, if it's from God, it will line up with Scripture and what we know of God. He can use multiple ways to get our attention when it's imperative, but it will not contradict Scripture.
God may or may not send powerful wind or earthquakes to speak to you. He may need to speak loudly to get your attention, or whisper quietly in the dark to comfort you. But however he is speaking, he invites you to listen to your Shepherd's voice who calls you by name.
Prayer
Heavenly Father, thank you for caring deeply about every detail of my life. You give me the freedom to choose my life path, yet you provide wisdom along the way, knowing what's best for me. Help me to trust you with those details and ask for your help. Give me an open heart to hear your voice and to grab ahold of the opportunities you have for me this year. Amen.