Devo: Psalm 22 and 23: Two Psalms, Same God
Today we're talking about two Psalms, two powerful phrases, and what they mean for us today. Set aside time with your Bible to read the Psalms slowly.
Today's devotion is a little different than normal. We're talking about two Psalms, two powerful phrases, and what they mean for us today. Before we delve in, set aside time with your Bible to read the Psalms slowly one after another. As you do, think about these questions:
Have you ever felt forsaken, left behind, betrayed, or forgotten? When?
How did you handle it?
How does the writer of the Psalms cope with it?
Go ahead and read the Psalms now.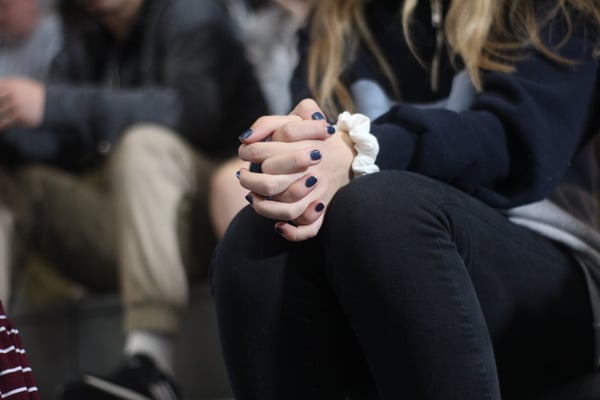 Psalm 22: Yet
Since Psalm 22 comes first, let's dissect what happens in this emotional poetry.
It starts off with a passionate cry, a question most likely yelled and not whispered: "My God, my God, why have you forsaken me?" There's no wondering what King David's emotional state is. He is feeling alone, abandoned and betrayed by both God and people...just like Jesus.
It turns out Psalm 22 is one of the Psalms that most alludes to Jesus' crucifixion and is the most quoted Psalm in the New Testament. Check out these verses and their similarity to Jesus' death on the cross.
Verse 1: My God, my God, why have you forsaken me? (Jesus quotes this verse.)
Verse 7: All who see me mock me; they hurl insults, shaking their heads.
Verse 14: I am poured out like water, and all my bones are out of joint.
Verse 16: Dogs have surrounded me; a band of evil men has encircled me, they have pierced my hands and my feet.
Verse 18: They divide my garments among them and cast lots for my clothing.
This Psalm is clearly about suffering. But there's a tiny little word in verse 3 that changes everything: Yet.
"Yet you are enthroned as the Holy One; you are the praise of Israel. In you our fathers put their trust; they trusted and you delivered them."
Even in immense pain and confusion, King David follows with what he knows to be true: God continues to be faithful, even when David doesn't understand his circumstances. The Psalm ends with this climactic verse in 31: "They will proclaim his righteousness to a people yet unborn--for he has done it."
He has done it! Does that remind you of another of Jesus' phrases on the cross? "It is finished." Jesus can now promise righteousness for everyone. That means that all our suffering, all the ways we feel lost and betrayed on this sinful earth, will be redeemed because "yet, God is still enthroned."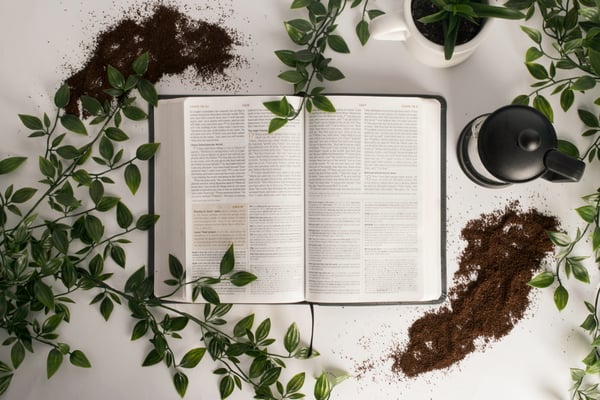 📸 : Shelby Miller
Psalm 23: Even Though
The powerful verses in Psalm 22 about God's goodness lead right into Psalm 23, talking about the comfort, provision, and life we have in Jesus.
Verse 1: "The Lord is my Shepherd, I shall not want."
Verse 2: "He leads me beside quiet waters."
Verse 3: "He restores my soul."
And right at the center of the Psalm in verse 4 we read another pivotal phrase that changes everything: even though.
"Even though I walk through the valley of the shadow of death, I will fear no evil, for you are with me; your rod and your staff, they comfort me."
This is a Psalm about comfort. Comfort for King David, comfort for Christ, and comfort for both you and I after we feel forsaken in our valleys or walk through what feels like death.
Let's go back to that first question you asked yourself: how have you felt forsaken, left behind, betrayed or forgotten? How did you handle it? Who did you turn to for comfort?
After reading these Psalms, you now have two tiny, powerful phrases in your spiritual toolbelt.
"I'm ___, yet God ____…"
"Even though ____, God is ____."
God is the same yesterday, today and forever. When you are insulted, yet God is on the throne. Even though you are betrayed, God is still good. When you're facing death's valley, yet God is your promise of present and eternal life! No matter your circumstances, your greatest source of comfort is God's faithfulness.
Prayer: Heavenly Father, when I feel lost, forsaken, lonely, or the heavy weight of the world, remind me that your love, death and resurrection is greater than all of those things. Help me to lean on you for every comfort. "Surely goodness and love will follow me all the days of my life, and I will dwell in the house of the Lord forever." Amen.