The Advantage of Size in the High School Experience
Does school size matter? If so, how and why? We dig into this topic in this blog post to help you find the best high school fit for your student.
How do you choose a high school? There are so many factors that play into this decision it can seem overwhelming. In today's post we're talking about one important, and sometimes underrated, component you need to consider: size.
We often hear parents say that bigger schools have better opportunities; better arts and athletic programs; a wider range of extracurricular activities; a better ability to draw teachers; a better pool of peers for friendships. But at LuHi, we don't believe that bigger automatically means better. In fact, the quality of our teachers, academic opportunities and family culture has proved that's not the case.
The first question we have to answer is what constitutes academic success? In order to have an effective academic product; administrators, teachers, parents, and students all contribute to the equation.
Talented Teachers
General managers of major sports teams are paid to put together the single best group of individuals to make the best team possible. They spend time scouting, analyzing talent, looking at the current team, and deciding where changes need to be made. When this happens on a baseball team, the general manager has to get the 25 best players for the roster. Not only does he or she need the 25 best players but they need the players that can fill all of the positions required for a successful season. 25 players is certainly a reasonable task and it is not difficult to plug players into the positions that best fit their gifts and talents.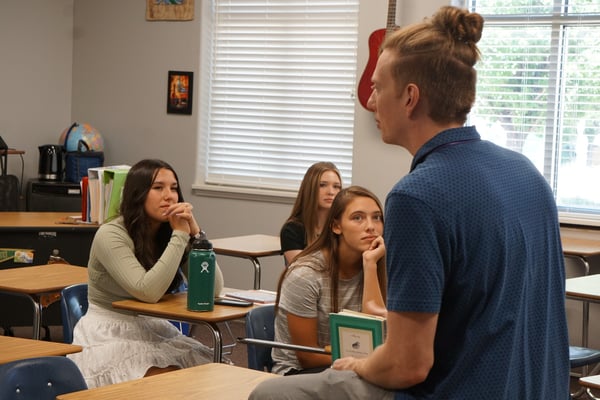 Imagine though, if this same general manager had to put together the best team of 200 players and put them into positions where they can succeed. Even the best of general managers could not get 200 rock-star players and then put them in the ideal positions to have the highest level of success.
Schools operate in the same way. A principal's job is to get the best of the best, to get the top teachers teaching the classes where they can be most successful. If a principal's job is to get the 30 best teachers, that is an attainable goal; however trying to get the 200 best teachers in the best positions is an unreasonable expectation.
Students in a large school can expect to have bad teachers and while that can happen in smaller schools, if a principal is doing his job, the chances are much lower.
Another role that a principal plays is creating a sense of camaraderie within the staff that he or she leads. Rallying faculty members behind a vision, behind common goals, is significantly easier with a small staff than with the numbers required for a school of 2000 students.
It is essential to staff morale, motivation, and drive that everyone is moving in the same direction. Imagine our baseball analogy with this point. Motivating a team of 200 toward a common goal is exponentially more difficult than a team of 25. The camaraderie within a group of 25 can be significantly stronger as well.
Academic Attention
When individuals seek to quantify why small schools have academic advantages, class size is usually the first component to surface in the discussion. While small class size leads to a lower teacher to student ratio, better individualized attention, and a more intentional approach to academics; that only scratches the surface of the small school's advantage within the classroom.
Why might an individual choose a large school? While there are a myriad of reasons, one that often gets overlooked is the ability to blend in with the crowd, to remain anonymous, to fly under the radar.
Students might view this as an advantage but parents, mentors, adults want more for students. In a school with 2000 students, an individual could go four years without teachers, administrators, coaches, or sponsors knowing even their names. To contrast this situation, in a smaller school, it is impossible for an adolescent to make it even a couple of weeks without the administration and teachers knowing names, family dynamics, learning styles and learning differences. The collective members of a small community and effectively identify and address strengths and weaknesses and communicate that with all stakeholders in that child's education.
Family Culture
There's just something special about LuHi.
If you've overheard someone say this about our school, it's because that "something special" is the unmistakable quality only a close family can have. We are not only identified by our combination of talented teachers and academic excellence but especially because of our mission to be a family centered in Jesus. His saving love for us motivates our relationships among staff and students.
Our staff enjoys camaraderie and relationships developed in Bible studies, prayer, and meeting together that positively impact their leadership of the school and our students. Our teachers are able to commit to more than just good grades. They can invest in their students' high school journeys, seeing them grow and develop from freshman to seniors. LuHi teachers do all they can to support and believe in their students because they are preparing tomorrow's leaders.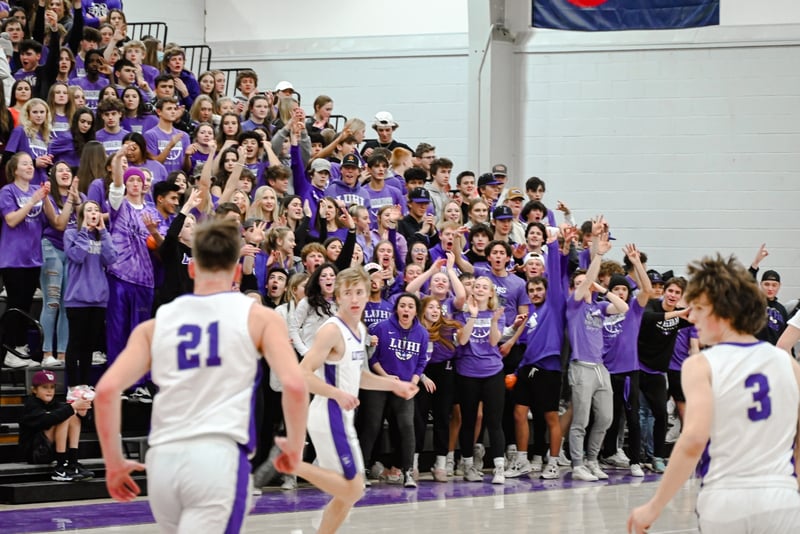 As for the students themselves, school is enhanced with a wide variety of opportunities that allow for deep friendships in and out of the school hallways. We're very thankful that LuHi doesn't have such strong lines drawn up between different groups, which in larger schools can prevent students from participating in multiple activities or even from getting to know people outside their group. Our students benefit from playing sports or being in the musical or participating in a club they might not be able to do in a larger school.
As you search for a high school, we encourage you to ask about the quality of education over the number of students. If you'd like to discuss school size or get your questions answered about what makes LuHi different, please contact us about scheduling a tour or meeting with us in person.
This post was originally created in 2015 and has been updated for accuracy in 2022.