Alumni Spotlight: Todd Mueller (DLHS '82) Professional Artist in Texas
Todd Mueller, Denver Lutheran High class of 1982, now lives and works in TX as a full time western bronze sculptor. Read his story here.
T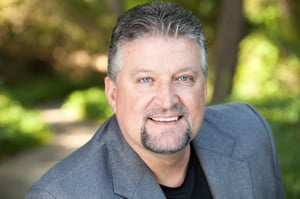 odd "Tex" Mueller graduated from Denver Lutheran in 1982 with a passion for art. After graduation, he attended Colorado Institute of Art and earned his Associates in Art Degree in Commercial Arts. He married his high school sweetheart Margie Woller (DLHS class of '83) and they have three boys - Benjamin, Kameron, and Andrew - who also graduated from DLHS!
His first job out of college was as an artist at KMGH TV Channel 7. "This is where I learned 3D computer art and was able to work on the newest, high-end computers of that time. After two years of employment at Channel 7 and continually trying to better myself, God blessed me again and I went to work for a post production facility and worked for them the next 32 years."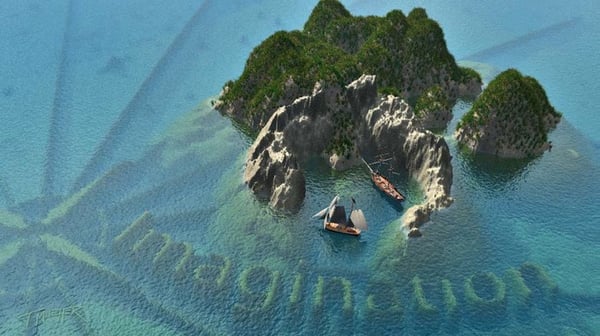 He then became the Senior Artist at HDNet/AXS TV. When they relocated him to Texas, he decided to pursue his love of western art and sculpture. He shares, "I have always had an affection for the old west, and after my job relocated me to Dallas, seeing all the great western museums and monuments, and being a part of that culture there was no looking back for me. I am a 3-D computer artist and going back to the wire and clay instead of the computer was refreshing and actually a new experience. I found a metal foundry that was talented, and who could turn my sculptures into amazing bronze fine art sculptures. It all centers around God blessing me, my family, and what He has planned for our lives."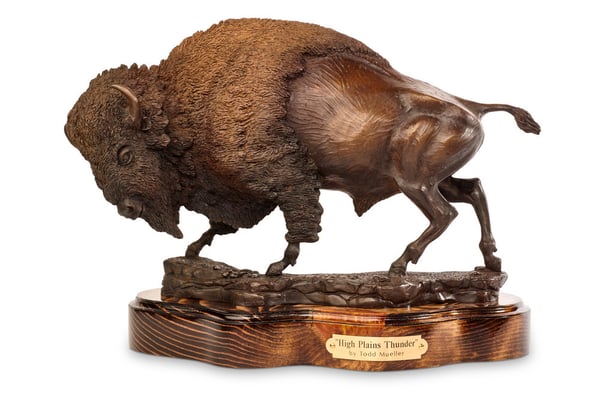 You can find more of Todd's art on his websites: https://www.texasmadesculptures.comand http://www.oldtexasmule.com/
As he reflects on his time at Lutheran High, he remembers there were many teachers who influenced him during his high school years. "It's hard to single out just one. What I do know is they all cared for me and especially for my relationship with Christ Jesus. That alone is what makes the staff at LHS so important and special."
When asked what advice he has for today's LuHi students, he humbly responds, "They are all so smart already. Much smarter than I was at that point in my life. If I have any advice it would be to stay focused on God and talk with him in daily prayer. I didn't truly understand how important this was and how comforting He was in my life and its many decisions." Lutheran High prepared him for college because it gave him confidence in himself and his relationship with Christ.
Today, he is able to share the gospel by expressing God's beautiful creation through his sculptures. He shares, "When you're not a pastor, teacher, or missionary on the "front lines" doing His work are you witnessing for Him? I had an artist friend tell me, 'You express God's divine nature in whatever you sculpt. Animals, westerns, or biblical themes… you are the King's sculptor. The majesty of God is in your work.'"