Devo: Pray-ers Never Quit
The power of prayer is amazing. Hear a powerful prayer story in today's devotional. Let it inspire you to go to your Heavenly Father today!
Have you prayed for this school year?
I know that may seem like a silly question, but maybe it's not. Prayer is something Christians talk about all the time, but the reality is that it's kind of complicated. It comes easy for some and with a dose of doubt for others.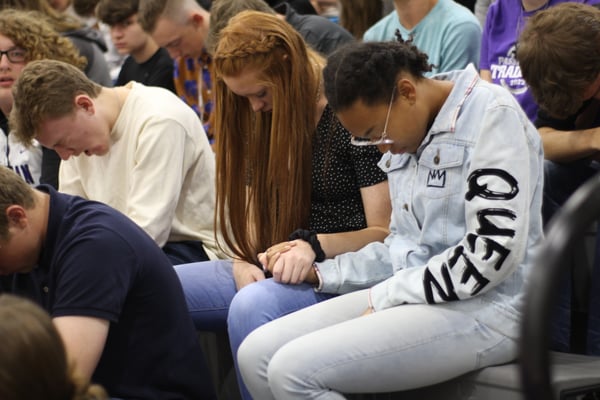 Scott Harrison is the founder of Charity:Water, an organization that provides clean water wells for villages around the world. Scott grew up in a strong Christian home but gave up on his faith when he left high school, working as a nightclub promoter and partying hard. Do you know what finally brought him back to God? God's grace through the persistent prayers and pleas of his mom.
He says, "At 18 years old, when I gave faith, morality and all those teachings the middle finger and pursued a decade of debauchery, [mom] resorted to daily prayer, crying out to God to bring me back. She wrote me hundreds of letters over the years, patiently reminding me that there was a better way. When she didn't believe her prayers were enough, she got hundreds of others to join her. And at 28, I decided to come "home" and found her there with open arms."
It took ten years, but God performed a miracle in Scott's life and has since used him to help eleven million people around the world access clean water. I can't help but wonder if his life would have been the same without his mom's prayers.
In fact, we know from countless Bible stories that prayer actually does change things. For example, Jesus tells us about a woman in Luke 18:1-8:
"Then Jesus told his disciples a parable to show them that they should always pray and not give up. He said: "In a certain town there was a judge who neither feared God nor cared what people thought. And there was a widow in that town who kept coming to him with the plea, 'Grant me justice against my adversary.' "For some time he refused. But finally he said to himself, 'Even though I don't fear God or care what people think, yet because this widow keeps bothering me, I will see that she gets justice, so that she won't eventually come and attack me!'" And the Lord said, "Listen to what the unjust judge says. And will not God bring about justice for his chosen ones, who cry out to him day and night? Will he keep putting them off? I tell you, he will see that they get justice, and quickly. However, when the Son of Man comes, will he find faith on the earth?"
This is the only parable in the Bible in which Jesus gives away the meaning right at the beginning. "Then Jesus told his disciples a parable to show them that they should always pray and not give up." There is no hidden point of this parable; Jesus wants us to know the power of not giving up in prayer because he knows how tempting it is.
But here's what we learn from the bold widow:
She doesn't use many words.
She doesn't use fancy words.
She knows prayer doesn't hinge on her power, but on God working through the judge.
And what happens? God intervenes and answers her prayer.
This parable breaks it down simply so that we can see prayer is both realistic and powerful, including for high school students in 2020.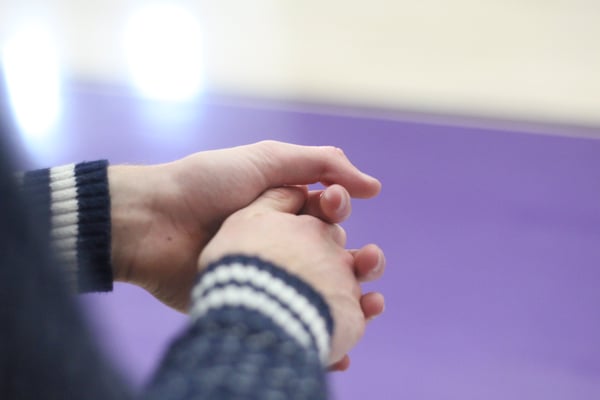 This school year God is waiting to hear from you. He wants you to ask him for your deepest desires in your studies, activities, relationships, family, health, future career--absolutely everything. When answers don't come, don't give up your faith in the God who loved you enough to send his Son for you. How much more does he care for you than a judge cares for a widow, or your parents care for you? "If you, then, though you are evil, know how to give good gifts to your children, how much more will your Father in heaven give good gifts to those who ask him!" (Matthew 7:11).
So, what are you going to ask for this year? God is listening!
Prayer: Jesus, thank you for the gifts you've already given us through your Son Jesus and the gifts you're waiting to give us. Help us to be patient, pray with faith, and trust your timing. Help us never to give up praying, but to always ask, seek and knock for whatever we need. Thank you for hearing and loving us! Amen.