Student Spotlight: Brooke Bruner, Rodeo Champion
LuHi Junior Brooke Bruner has competed in rodeo since she was 5. She shares a little about training horses, her events, and a day in the life of a cowgirl.
Barrel racing, goat tying, pole bending, breakaway roping, ribbon roping, team roping, and time trials. These rodeo events are all in a typical weekend's work for LuHi Junior Brooke Bruner. Brooke has been involved with rodeo since she was 5 years old. Her love of horses and the rodeo is in her blood. Her mom raced horses in Iowa growing up, and her dad used to rodeo in South Dakota.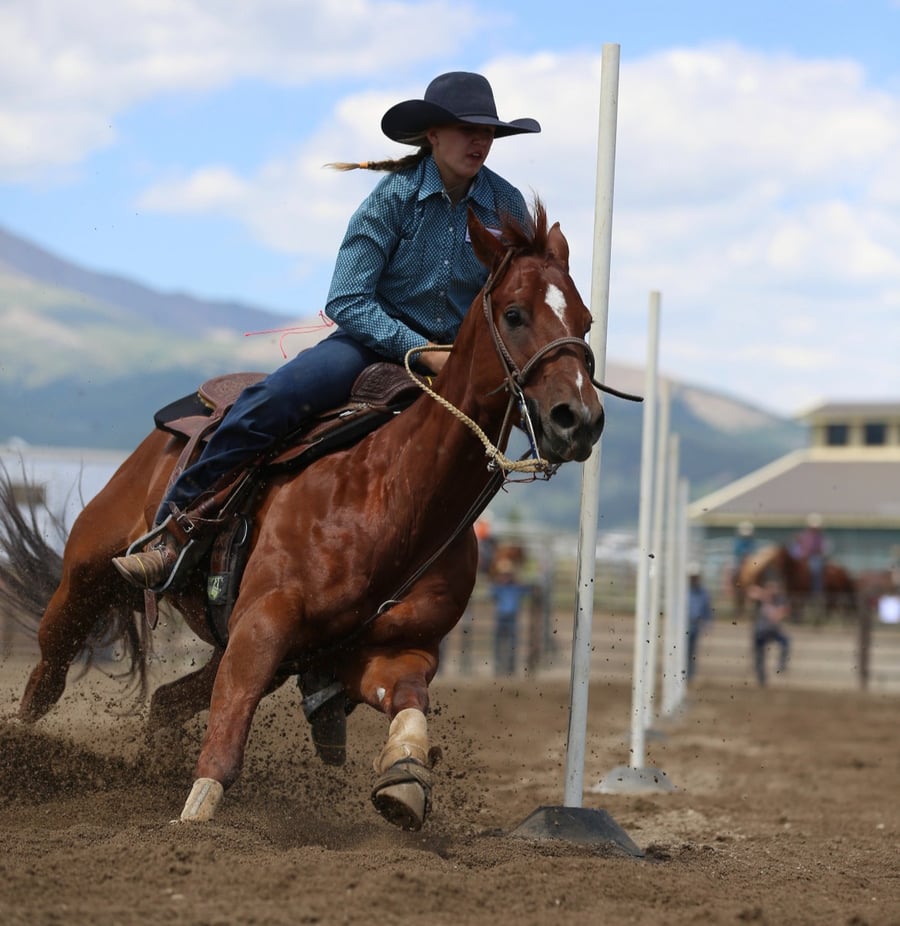 Being a full-time high school student, training horses, and participating in 7 rodeo events is an impressive balancing act. Brooke says her normal day consists of waking up early to tend to her horses and get a little training time in before she heads to school for the day. After school, it's back to training, where she works with her horses until it's too dark to continue. Then, of course, she has to make time for homework before it's off to bed to do it all over again. Brooke wouldn't have it any other way, though; she loves the lifestyle and commitment that comes with it.
Currently, Brooke has nine horses:
5 for competition
2 beloved retirees
2 in training
For college, she plans to bring along 2 or 3 of the horses she currently competes with, as well as her 2 in-training horses. She shares a little about how to train a horse, "It's kind of like math class. You have to do it every day to learn it. All but one of my horses I compete on, I've trained myself." Her horses, Dollar, Penny, Booster, Crackers, Racy, Rebel, Two Bits, Taco, and Diva, all train differently.
"For slow training, there's a lot that goes into it. You walk them through barrels, do some drills, and take them out into a field to work on different aspects of their riding. You should have pinky finger control. I mean, you should be able to touch them with your pinky finger, and they should know to stop or turn a certain way."
Some horses are easier to train than others. Brooke shares that Diva was bred to be a reigning horse, but she is training her up in Goat Tying and Breakaways, "She's been really easy. She's very trainable and chill about everything. She'll do whatever you want her to do, but then there's Rebel. He ran on the race track for two years and got minorly injured so he couldn't race anymore. He's a little more high-strung, so we've had to give him time to relax. After we got him, he had six months where he literally was just in a pasture, and we didn't do anything with him. He got brushed and fed and watered, but we didn't ride him. He got to hang out and be a horse."
She trains different horses for different events based on their skills. And many of the events are highly competitive. For example, in the high school barrel racing event, there could be up to 80 girls competing on any given weekend.
"It's super competitive. I mean, there's only two-tenths [of a second] between 1st and 15th pace. It's just really tight. You have to have a perfect run to place in the Top 10."
Her favorite event differs with the day due to all the variables. You could draw a slow calf or tricky goat that day. Breakaway roping has been going well for Brooke lately, though, and she's been able to work with one of her horses-in-training at some smaller rodeos to get him ready to go to college with her.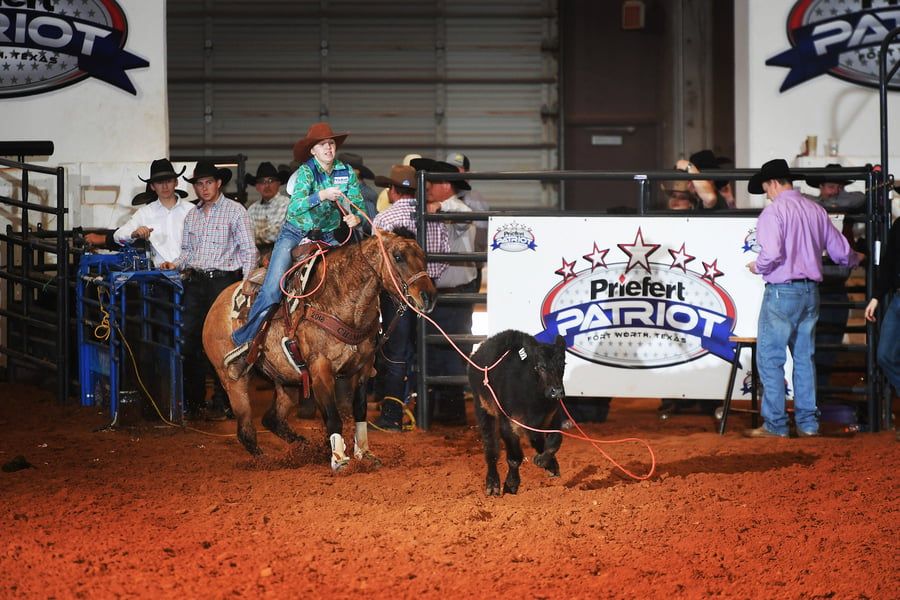 Brooke has received several scholarship offers and has a long list of colleges interested in her joining their rodeo programs. She's considering Clarendon College in Texas as well as New Mexico State, Texas A&M, and South Dakota State (her dad's alma mater). It's no surprise she's received a lot of interest. In the past couple of years alone, she's racked up quite a list of accolades:
2020 World Champion Junior Dally Ribbon Runner
18th in the World for Goat Tying at National Britches
2021 11th in the World in the Senior Division for Ribbon Roping
Hooey Jr Patriot Qualifier and Top 30 Finisher
2022 Vegas Toughest Qualifier
2022 Colorado State High School Rodeo Association

1st in the State in goat tying
5th in the State in Breakaway Roping
7th in the State All Around Standings

2022 National Little Britches Rodeo Association

1st in the World in Breakaway Roping
3rd in the World in Ribbon Roping
6th in the World in Goat Tying
5th in the World All Around Standings
After Brooke graduates in 2024, she wants to pursue a career as an orthopedic equine vet. In 2017, one of her horses broke its leg during a barrel racing event, and that inspired her to pursue a career as an equine vet. Although it will take about 8 years of schooling, Brooke is driven to help others who end up in situations like she was in. "I don't want anyone else to have to go through what I did."
We'll be cheering Brooke and her team on as she participates in another busy rodeo season. We're excited to see what the future holds for her. You can catch Brooke at one of these upcoming rodeos:
Lakin, Kansas October 15-16
Elbert, Colorado October 29-30
Garden City, Kansas November 5-6