Advice for Students Hunting for the Right College
Jake and Collin from Azusa Pacific University share their insight on what high school students should look for when picking a college.
Guest post by Jake and Collin, Admissions Counselors at Azusa Pacific University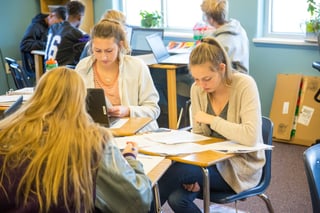 We have all been in your seat. The college search process can be a little overwhelming, and it may be one of the biggest decisions that you have presented with in your life so far. We are here to help with a few pieces of advice compiled specifically for you from the Office of Undergraduate Admissions at Azusa Pacific University.
Visit Campus and Stay Overnight!
The only way to truly determine whether a college is the right fit for you is to get on campus! Getting on campus for a tour is worth every second, but if you are able to stay overnight in one of the freshman dorms, that is even better. Look for events at the schools you are considering that get you on campus, in community with current students and faculty. Talk to students on campus. Visiting a campus and seeing yourself there is how you figure out where you will go to college.
Use Your Admissions Counselor (and Alumni)
First and foremost, Admissions Counselors are just that - counselors. We fully understand that this is season marked by so much stress in closing one chapter, but also excitement in beginning another. Our role as counselors is to make sure that the times of joy in this season far outweigh the times of stress, and that is my commitment to you! Speaking as an alum (Class of 2015) and employee of APU, it is no secret that I have some bias toward this place that has shaped me. However, even if you decide not to attend Azusa Pacific, please know that I would love to continue working with you in finding a place that is more in line with what you're looking for. At the end of the day, I will always be a resource for you and your family.
Have Financial Aid Conversations Early
During this season of filling out applications and discerning where you'll be spending your collegiate years, it is so important to have conversations about finances and, if you are receiving support from family or friends, what is realistically doable. It can be heartbreaking to be admitted to your dream school, only to have the realization midway through your freshman year that this is not financially sustainable.
These conversations can be awkward, but communicating wants, needs, and expectations with those who are supporting you can be so life-giving. The earlier these are held, you'll give yourself more time to research outside scholarships, the difference of "sticker price" and "cost of attendance," as well as if the school is even a good fit for you.
What Do You Want Access to Off Campus?
Another important piece of advice is to figure out how you want to spend your time off campus while you are in college. What types of things do you want to have access to? So, when you are researching and visiting campuses, think about this. Look into how far away the nearest major city center is and how many airports you have access to within a reasonable drive from campus. Figure out the distance to the nearest trail head, national forest, national park, and body of water. Do you want to be within two hours of snowboarding and skiing? Do you need to be within an hour of the beach? Most importantly, are there enough options near campus for late-night tacos, pizza, coffee, etc? Only you know if you want to be somewhere in the middle of the city, in a rural setting, or somewhere in between. Talk to your Admissions Counselors and ask these types of questions!
Specific Advice For Student Athletes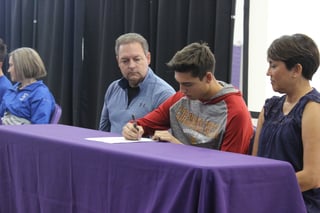 In the grand scheme of things, there are very few individuals who have the opportunity to continue playing sports at the collegiate level. It is a fantastic opportunity to not only represent your college or university, but also learn the intangible skills off the court or field, such as time management, conflict resolution, and work ethic - not to mention the added benefit of possible scholarship!
My one piece of advice for prospective students who are looking to play at the next level is this: do not base your college decision purely on the opportunity to play sports. Of course, your participation in athletics will take a significant portion of your time, but it will be dwarfed by the time you spend in the dorms, class, or elsewhere on campus. Make sure the college or university you choose is a good fit for you - not just athletically. It is so important that you find a school you actually enjoy attending during the off-season!
At the end of the day, you need to make the decision that is best for you and your family. Hopefully these tips and tricks are helpful as you start or finish the college search process! Reach out and let us know how else we can help you find the perfect fit your college experience.
Get in touch with Jake or Collin on the Admissions page of Azusa Pacific's website!