What does financial assistance look like at LuHi?
If you have questions about how the tuition assistance process works at Lutheran High, read on to learn about tuition costs and assistance opportunities.
One of the goals at LuHi is to make Christian education an affordable option for every family. If you desire your student to be surrounded by Christian mentors but tuition costs are a concern, we want to meet with you! If you want your student to grow in their relationship with Jesus, be ready for their next educational step after high school, and have a heart for serving others and their community, we might be the right high school for your family.
This blog post will explore the tuition assistance process, point you to where you can find updated tuition costs, and answer questions about the value of Christian education.
Can We Afford a Private School Education?
While every family's financial situation is unique, we strive to provide the right amount of assistance to any family in need. Tuition assistance is available for everyone, and it's simple to apply. We also believe that a model of transparency is best for everyone, and as stewards of the resources that God provides, we share with our families how their tuition is used.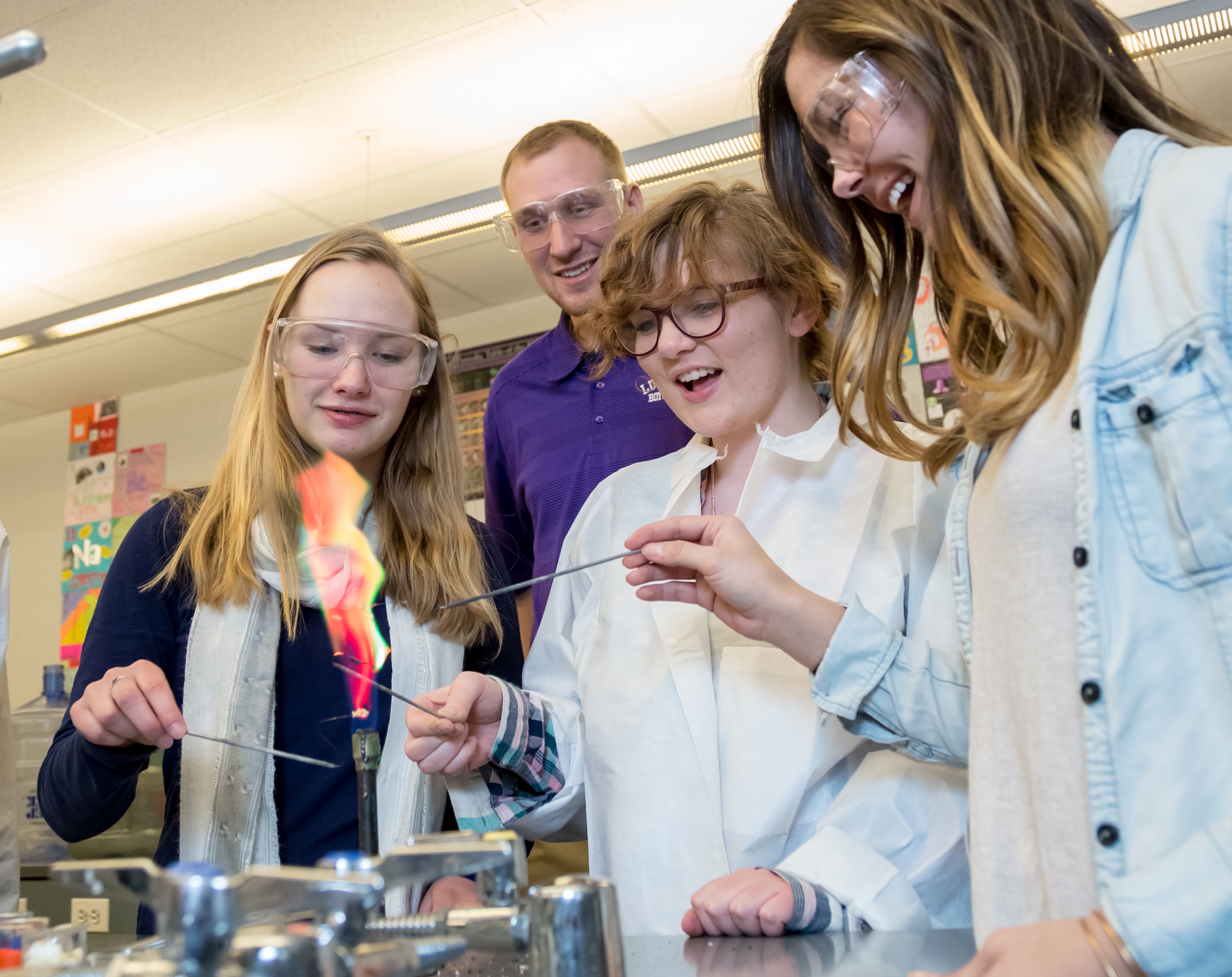 Tuition Assistance: How to Begin
You can get the financial aid process started as early as September of your student's 8th grade year by visiting our FACTS application page. Here, you can easily complete and upload the information required in one central location. You can also save your progress and return to complete it later at your convenience.
Each tuition assistance application will require:
A copy of IRS Federal Form 1040, 1040A or 1040-EZ, your most recent Federal income tax return, supporting schedules, and business returns.
Copies of W-2 wage and tax statements for both parents (if applicable).
Copies of supporting documentation for household non-taxable income.
In addition to income and tax documentation noted above, you'll need a breakdown of your monthly expenses, annual expenses, assets and liabilities and a few other details. There is a one-time fee of $40 for FACTS to process your application.
We understand that this process can be daunting. Please rest assured that our financial aid staff is well-versed in all aspects of tuition assistance and scholarships. In any given school year, 55% - 70% of our students access some form of financial aid.
When will I know my assistance amount?
We encourage prospective families to submit their application for tuition assistance around the same time as they submit their admissions application. By doing both applications simultaneously, families find out their assistance amount before they find out their acceptance status or are asked to enroll.
The Tuition office keeps all assistance application information confidential and it is not a consideration for acceptance.
Is Attending a Private Christian School Worth the Cost?
To put it plainly, we sure think so! Let's start by look at some key differences between public schools, public charter schools, and private schools. Then investigate what sets LuHi apart from the rest.
Public Schools vs Private Schools
The main differences between public and private schools lie in admissions, curriculum, governance, and culture. Private schools require an application for acceptance and tuition for enrollment. Public school curriculum is state-mandated, but charter schools offer a wide range of electives and college preparedness courses. Private schools have more freedom in what they teach and, perhaps more impactful, how it is taught (i.e. through the lens of a Christian worldview). Public schools are governed by districts and elected board officials.
These contrasts lead to cultural differences, not only between the types of schools but among the same sort of schools. Private schools can restrict which and how many students to accept, creating their unique culture. This can mean smaller class sizes, strengthening student/teacher relationships, allowing more personalized instruction, and giving students more opportunities to participate in class discussions.
What Sets Lutheran High School Apart?
If you have decided that sending your child to a private school is the right choice for your family, consider the impact that Christian education will have.
Guided by His Word
At LuHi, students receive an exceptional education that is rooted in scripture. Each subject is taught through the lens of the Christian worldview. Teachers strive to help students remain connected to God and to strengthen their faith.
Showing students that Jesus is in everything we do, we are setting them up for a lifetime of service to God and others. They will be prepared for a successful life with a deep connection to their Creator. Furthermore, the questions that most teenagers begin to ask at this stage of life are ones that are more easily tackled in a positive, faith-based environment. Who am I? What is my purpose? Why are we here? Is there hope? With a personal commitment to helping your child thrive, our teachers and staff love to offer guidance when these types of questions arise.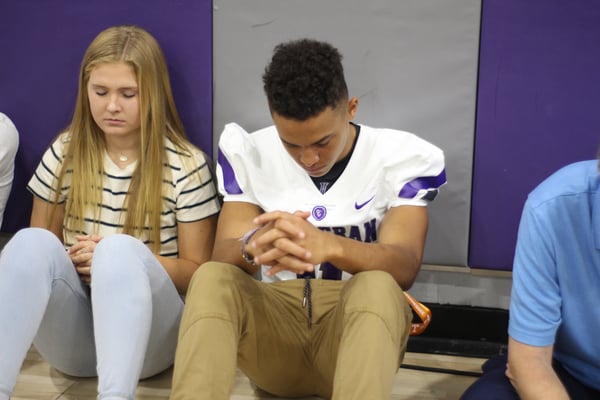 The Numbers Say It All
Everything we do for our students at Lutheran High School aims to provide an exceptional high school experience and prepare students for college and career life afterward. Parent involvement is also crucial for students. We are very proud to say that, with support and participation from parents, staff, students, and alumni, every student gets to the finish line with a 100% graduation rate and 86% of our grads attending a 4-year university. 2023 LuHi Grads were offered over $10,802,000 in merit college scholarships which averaged out to be over $64,302 per student. We attribute these stats to our core values: highly talented teachers, rooted in Scripture, and a highly relational culture.
Highly Talented Teachers
Surrounding students with amazing teachers allows for tailored instruction that is not a "one-size-fits-all" approach. Smaller class sizes mean that teachers have the time and capacity to help students discover their strengths and present coursework best suited for particular students. Another benefit of fewer students per class is that there is more time for discussion and analyzing information. LuHi students learn to think critically and develop their own perspective rather than regurgitating facts for a standardized test. This is a crucial skill for their personal and professional lives in the future.
Highly Relational Environment
The teen years can be incredibly stressful, confusing, frightening, and altogether uncomfortable. It is a time of great change for all students - physical, emotional, developmental, and social shifts occur simultaneously. If teens do not have the proper support systems around them, this can also be a time of isolation and withdrawal.
By providing a highly relational environment for our students, we build the framework for loving support and emotional growth. We believe that part of our role is to provide students with the skills they will need to safely navigate this season of change. Helping students work through conflict with love and Christ-like respect for others is a serious endeavor for LuHi staff and teachers.
Tuition assistance is only one part of the application process. It is not a requirement, but we encourage families to apply for tuition asssisance at the same time they complete their admissions application. Both the admissions and tuition applications open in September each year. You can learn more about the admissions process here.
Please reach out to our Admissions Team with any questions: admissions@lhsparker.org.
Originally posted in 2020, updated for accuracy in 2023.