Greater Impact: How Tuition Assistance Works at LuHi
We never want tuition cost to be the reason that you don't send your student to Lutheran High. That's why we offer great tuition assistance!
Finding the best school to academically nurture and challenge your children is critical to their success. For many families, paying for that academic investment in their children is a major stressor. It is one of our goals to make LuHi as affordable as possible for as many people as possible. As Dan mentions in the audio above, it's very rare that we are unable to work out a satisfactory tuition amount with an interested family.
We're here to help ease the financial burden of private education.
Many of our student families have two working parents who are stretched thin to make ends meet. You may find yourself in a similar situation, with fear that tuition payments would put your family on the financial brink. That is completely understandable!
Financial worries should not prevent you from making the best decision for your children's futures.
Here at LuHi, we offer tuition assistance to help make Christian education more affordable for families. In fact, 60% of our students receive some form of tuition assistance.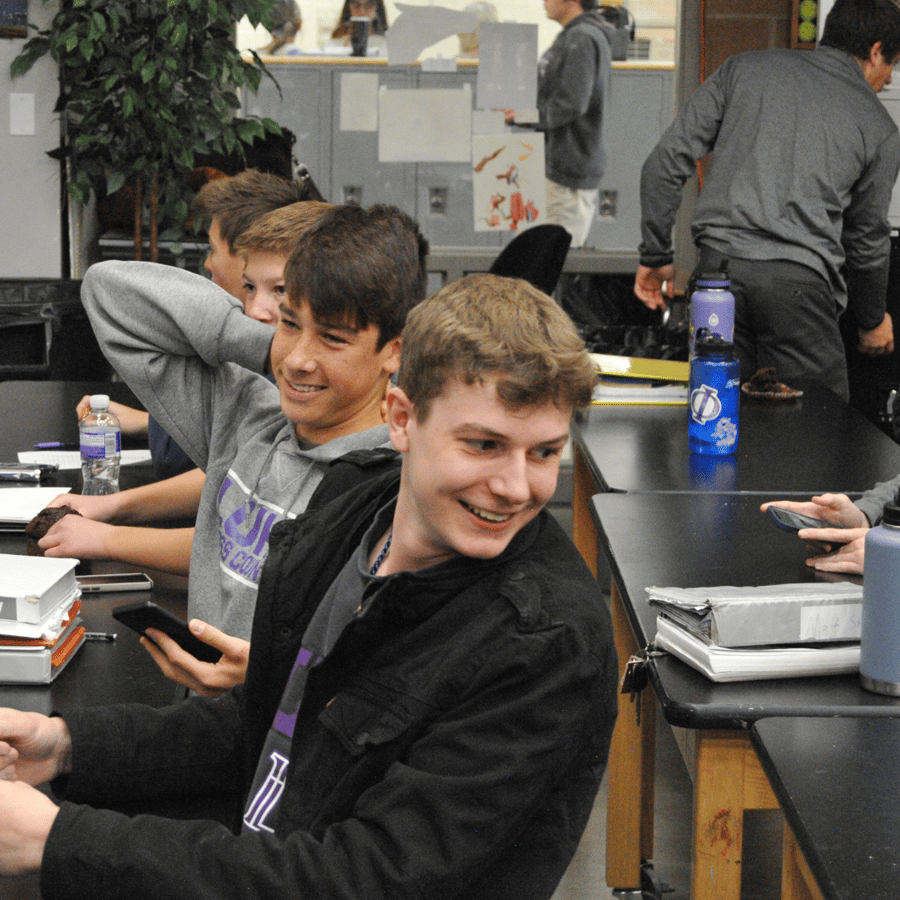 Applying for tuition assistance is simple and streamlined to remove as much stress as possible for parents. Here are the steps you'll take for tuition assistance at LuHi:
1. Complete an application using FACTS.
We partner with FACTS so you can complete your tuition assistance appliation online. To get started, simply visit our FACTS application page and begin completing the form. You'll be able to save your progress and come back later if you don't have everything you need at once.
Most families need the following information in order to complete the application:
A copy of IRS Federal Form 1040, 1040A or 1040-EZ, your most recent Federal income tax return, supporting schedules, and business returns.
Copies of W-2 wage and tax statements for both parents (if applicable).
Copies of supporting documentation for household non-taxable income.
In addition to the income and tax documentation noted above, you'll also need a breakdown of your monthly expenses, annual expenses, assets and liabilities and a few other details. There is also a one-time fee for FACTS to process your application (payable by credit or debit card).
From there, FACTS processes your information and sends it to us here at Lutheran High. As Dan mentions in the audio clip above, household finances are really the only variable considered when it comes to awarding tuition assistance amounts. Amounts are determined on an as-needed basis.
2. After FACTs processes your tuition assistance application, will reach out to you with an initial amount.
Once you've completed your FACTS application, we will process it and determine your initial assistance amount. If that amount doesn't quite meet your needs, it's important that you meet with us here at LuHi as early as possible to find something that works. This will ensure that you get a full picture of your specific tuition assistance early enough to make the best education choice for your child.
As Dan mentions in the audio above, he is willing to work with you to find a ballpark of your assistance amount before you complete the admissions process. Working out the financial details in advance can help prevent your child from visiting and falling in love with our campus, only to find out he or she is unable to attend due to financial limitations.
Still in the early stages of your decision-making process? If you aren't ready to fill out your FACTS or talk about tuition assistance yet, you are welcome to stop by for a tour of our campus any time. We are here to answer your questions about all things LuHi and how we can provide your child with the best possible education.
Internal Scholarships
For valedictorians of Lutheran K-8 schools, LuHi offers a one-time discount of $1,000 for freshman year and salutatorians a one-time $500 discount for freshman year. The scholarship will be applied after tuition assistance has been assessed and applied.
Third-Party Scholarships
Beyond our scholarships, our financial aid staff can help you identify third-party scholarship opportunities that may be a fit for your son or daughter. ACE or church scholarships are just some of the many scholarships available for LuHi students. Our office frequently receives information about other scholarship opportunities.
Many scholarships often have early deadlines, so timeliness is key. Meeting with the financial aid team at LuHi can help your child get his or her applications started and submitted right away.
Association Discount
There is also a discount on tuition for students whose families are members of the churches that make up the Colorado Lutheran High School Association. Our tuition or admissions team can walk through specifics with you. You'll want to notify LuHi about the association discount before your first tuition payment to ensure everything is processed properly.
We want to provide your child with the best education possible.
We are proud to have a robust tuition assistance program in place with passionate staff helping families make Christian education more affordable.
Originally published in 2018, updated for accuracy in 2022.