Meet the 2023 New LuHi Teachers and Staff
We're excited to welcome the new faculty and staff members joining our family for the 2023-2024 school year!
Let's welcome the new teachers and staff members joining the LuHi community this fall!
Lana Mass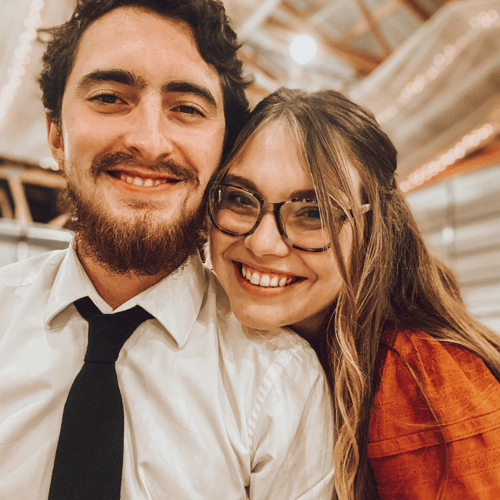 Lana is joining our English Department to teach Intro to Literature. She graduated from Concordia University Nebraska with her Bachelor's in Middle-Level Education with an emphasis on English-Language Arts. She shares a little about why she loves teaching and is excited to work at LuHi:
"My favorite thing about teaching is watching my students grow into the person that God created them to be! By the end of my class, my goal is that every student will learn how to use their voice a little bit more, discover something new about themselves, and grow closer to Jesus in the process. I wanted to work at LuHi because it was evident that this school prioritizes relationships and spiritual well-being above all else. I teach and live my life with the same priorities, and I feel incredibly blessed that God has called me to be a part of a community that shares the same values!"
Susan Habegger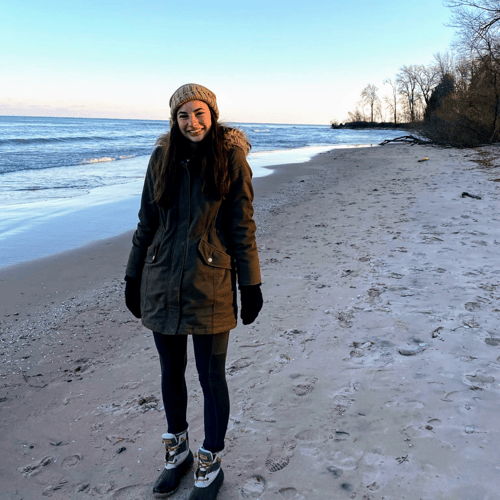 Susan is also joining the English Department. She grew up in Fort Wayne, Indiana, and graduated from Concordia University Wisconsin with an English and Secondary Education degree. She also earned a minor in Theology. She shares that she looks forward to building relationships with her students and talking about Jesus and literature all day!
One goal she has for her classroom is to have every student know they are loved and valued by her, but more importantly, they are loved and valued by God. She shares, "I wanted to work at LuHi partially because of the location! But throughout the call process, I felt that God was calling me to join the ministry of LuHi. When I visited, I felt very comfortable with the staff and school environment even though I didn't know anyone!" In her free time, she enjoys playing guitar and embroidering.
Joshua Shull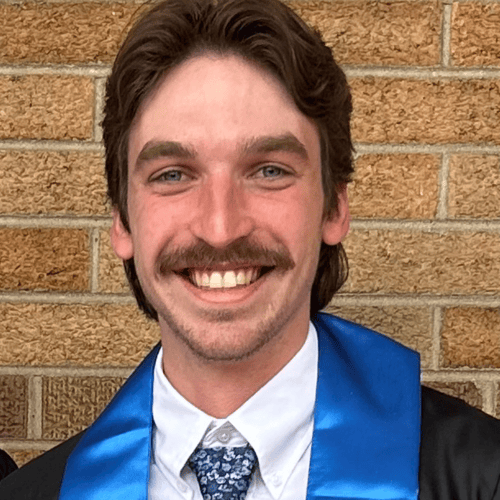 Josh graduated from Concordia University Wisconsin with a BA in Elementary Education. He grew up in Evansville, Indiana. He's joining the Theology Department at LuHi this fall and is looking forward to building relationships with students and talking about the love of Jesus Christ daily. He shares, "My goal for every student is that they recognize they are a loved and cherished child of God! LuHi appealed to me because of the highly-relational culture. It's clear the community oozes the love of Christ and wants to share that with all people."
In Josh's free time, he likes to read, run, do woodworking, play games and sports, and spend time outside hanging with friends and family. He shares that a fun fact is he worked at Lakeview Ministries, a Lutheran summer camp, during college.
Elizabeth Hoffman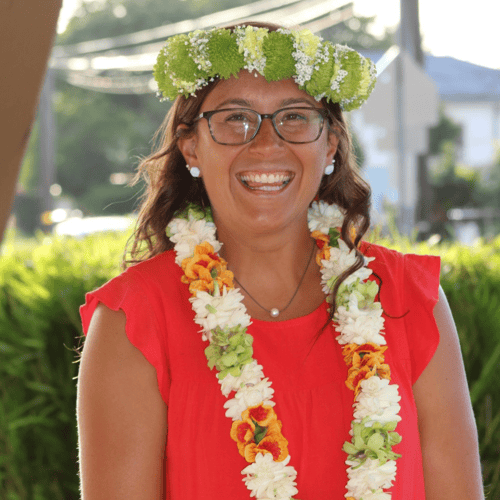 Elizabeth was born and raised in Cypress, Texas, and graduated from Concordia University Texas with her bachelor's in Multidisciplinary Studies. Most recently, she's been teaching at Trinity Lutheran School in Wahiawa, Hawaii. She shares a little about herself, "My favorite thing about teaching is watching students grow in their faith and grow into who God is shaping them to be. My main goal is for students to leave my classroom knowing they are more loved by Jesus than they could ever imagine. I wanted to work at LuHi because it is evident that it is a Christ-centered community fostering the learning and growth of its students and staff."
Elizabeth will be joining our Science Department. She currently enjoys surfing, hiking, and swimming in her free time. She knows the surfing won't be the same in Colorado, but she's interested in trying skiing and snowboarding instead.
Chris DeAntoni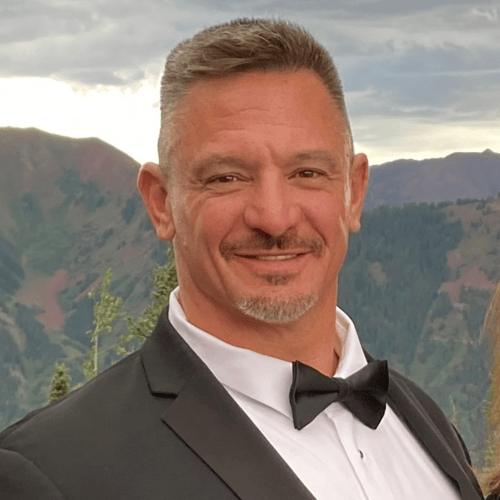 Chris was born in South Dakota but moved to Colorado when he was growing up and attended Kent Denver for high school. He attended College of the Holy Cross and earned his degree in the Classics. He then went on to earn his Master of Science in Exercise Science from Liberty University. Chris is also a retired Marine Raider, a special operations force within the Marine Corps. He spent over 22 years on active duty and was deployed 7 times.
At LuHi, you can catch Chris in the weight room since he is joining the Athletic Department as a strength coach. His goal for every student is to grow in their relationship with Christ and improve their health. He's looking forward to mentoring his students from a biblical worldview and is excited to work in a distinctly Christian environment. In the past, Chris has taught Latin and Greek. In his free time, he's a hunting guide at Kiowa Creek and "loves Jesus, cherishes family, and lifts heavy."
Tara Abramson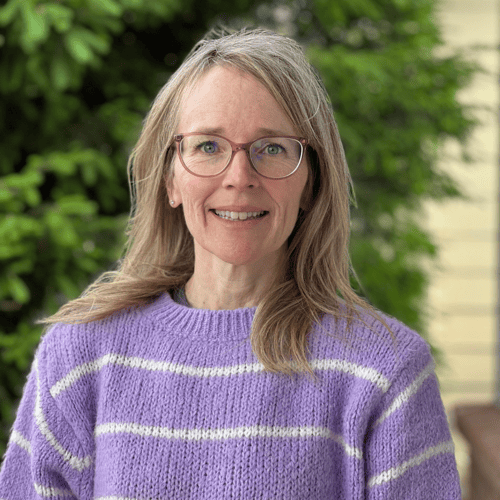 Tara is joining the Social Studies Department. She attended Ashland University for her undergrad, earning a BA in Political Science and History with a minor in Religion. She then went on to earn a teaching degree from Denison University. One of her goals is for students to learn how God and His gospel are active in the world today. She shares, "I teach the way I want my own kids taught- with high academic standards, moral integrity, and a lot of grace. Plus, I want students to know that they have another cheerleader (teacher) in their corner- praying and wanting the best for them. As a parent of the LuHi family, I experienced an incredible level of commitment and intentionality from the staff with my own kids; the staff prayed with and for my kids. It's always been a dream of mine to teach social studies from a Christ-centered worldview."
She shares a fun fact about herself, "While in college, I was part of a political think-tank called the Ashbrook Center that would bring in political speakers to interact with students. Through that organization, I met and had tea with Lady Margaret Thatcher."
Amanda VanHeukelem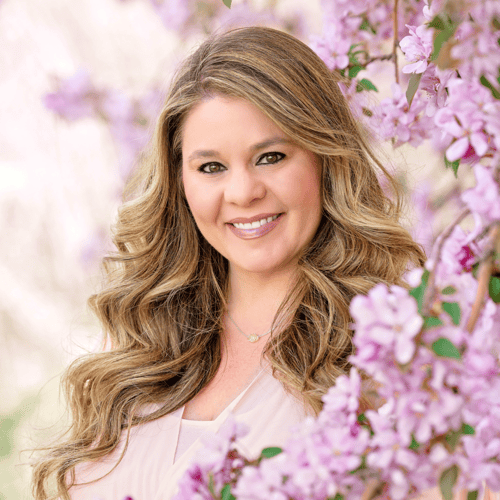 Amanda was born and raised in Colorado. In fact, she and her husband, Jeremy are high school sweethearts and were born in the same hospital two days apart! She shares that they returned to the same hospital to have all four of their children.
Amanda earned her Bachelor's degree from the University of Northern Colorado and has nearly completed the coursework to earn her Master's of Education in Educational Leadership with Principal Licensure from Colorado Christian University.
Having Christ at the center of her teaching is very important to Amanda.
"I want to cultivate leaders who are guided by Christ's example, embracing servant-hearted leadership, integrity, and humility as they navigate the complexities of the business world. I want to foster a culture of passion in my students, urging them to pursue their God-given talents and abilities to the fullest, striving for exceptional performance and continuous improvement in all aspects of business endeavors and as lifelong learners. By integrating a Biblical Worldview and Christian principles into the business curriculum, I want to promote a holistic understanding of faith's relevance to business practices. I want my students to know my expectations are set high because it is my job to help them reach their fullest potential so they can be set up for success in the classroom and beyond in their future careers."
With four children, her free time is dedicated to them, but she also enjoys fly fishing, baking, cooking, and making homemade jams/jellies and extracts. She loves hosting and party planning for family and friends because "nothing beats breaking bread with loved ones."
Darby Ullyatt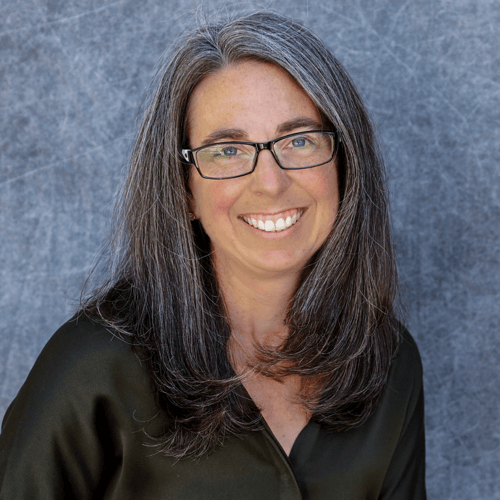 Darby is joining our front office staff to help with all the day-to-day operations at LuHi. She grew up on the Western slope near Montrose on 40 acres of ranch land. She earned her BA from the University of Northern Colorado in Secondary Education with an emphasis in Communiations, English, and Spanish. She then earned her Masters in Communications: Training and Development from the University of Colorado at Denver and her Ed.D. from Seton Hall in Higher Education Administration and Supervision.
Hospitality is one of Darby's spiritual gifts. She shares, "I'm pretty passionate about hospitality and making people feel welcome in new settings, so I'm looking forward to being a part of the amazing front office ministry. Every time I walk into LuHi, I leave encouraged and say to myself, "Wow. Thank you, Lord, that our kids get to go here." I love how LuHi partners with families in discipling teens in this life stage, speaking truth into kids' lives and pointing them to Jesus. I'm repeatedly impressed by the quality teachers and staff at this school, and it is such an honor to get to work with such a high-caliber team."
In her free time, Darby enjoys cooking and baking. "If you've got a food restriction but need a home-cooked meal delivered, call me. I'll figure it out." She's also a two-time Ironman and Disney Dopey Race Finisher!
Carolyn Ristow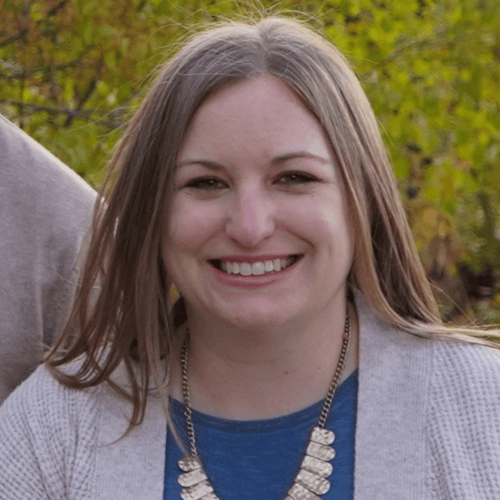 Carolyn is a Colorado native, grew up in Aurora, and is a LuHi grad! After high school, she attended Concordia University Irvine in California and earned her BA double majoring in Christian Education Leadership and Psychology. She earned her Master's in Professional Counseling from Dallas Baptist University. She is joining the Donor Advisor team at LuHi.
As an alumnus, Carolyn is excited to give back to a ministry that shaped her academically and spiritually. She shares that she is looking forward to getting to know the LuHi community again and supporting the growth and mission of the school. She enjoys cooking and baking and is always happy to try new recipes. She also loves growing flowers and has recently started vegetable gardening.
When you see these new faces around campus, be sure to welcome them to the family!