Meet the New LuHi Teachers 2022
It's that time of year again: Meet our new additions to the LuHi Teaching Staff for the 2022-23 school year.
Heather Homami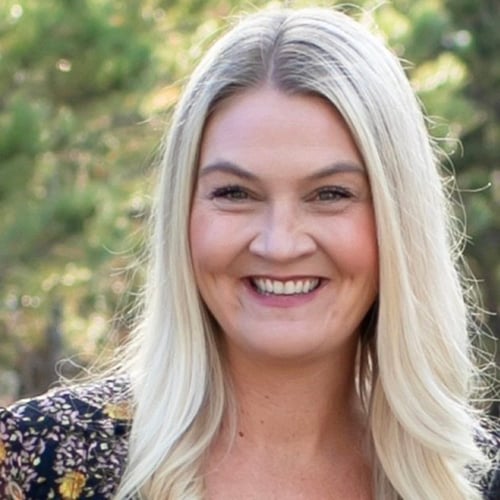 Heather is joining our Access team. In 2003, she graduated from California State University - Northridge with her BA in Sociology. She then went on to earn her Masters of Education in Special Ed in 2019. She's looking forward to witnessing growth and independence in her students. This year, she'll focus on building strong relationships with her students and coworkers.
She shares that she loves spending time with her husband and two sons, Hayden and Hudson. "My husband and I love watching Hayden play baseball and Hudson play soccer. We love traveling and adventuring together!"
Britt Gusmus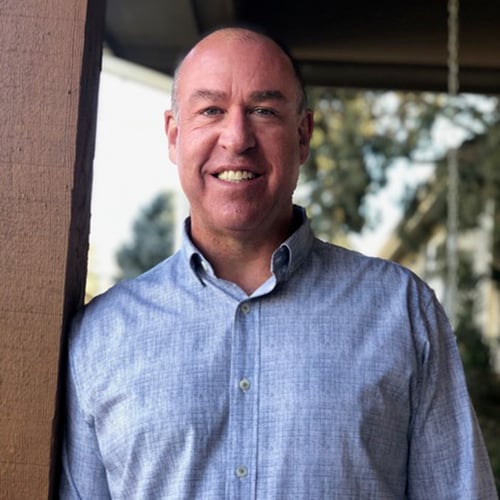 Britt is joining the LuHi staff as our new Dean of Students. He earned his undergraduate degree at Regis University with a Bachelor's in Humanities and Social Studies. He then went on to earn his Masters of Education in Curriculum, Assessment, and Instruction in 2013. One thing Britt is looking forward to is, "being an energetic and enthusiastic presence for the entire Lutheran High School community through service, care, and modeling how Jesus lived in everything I do." One of his main goals for the upcoming school year is to build relationships with the students and staff and become a trusted member of our community.
In his spare time, he loves spending time with his wife and two children. He shares, "Whether it is taking a road trip, walking the neighborhood, hiking in National Parks, snorkeling in the Pacific Ocean or having dinner at the dining room table, my favorite thing to do is be with my family." He is also the Offensive Coordinator for the Chatfield High School football team and is an Amazon Best Selling Author. His books include The Oak Tree Source: Becoming a Man of Strength, Substance, and Spirituality and The Impact of Influence.
Josie Oberdieck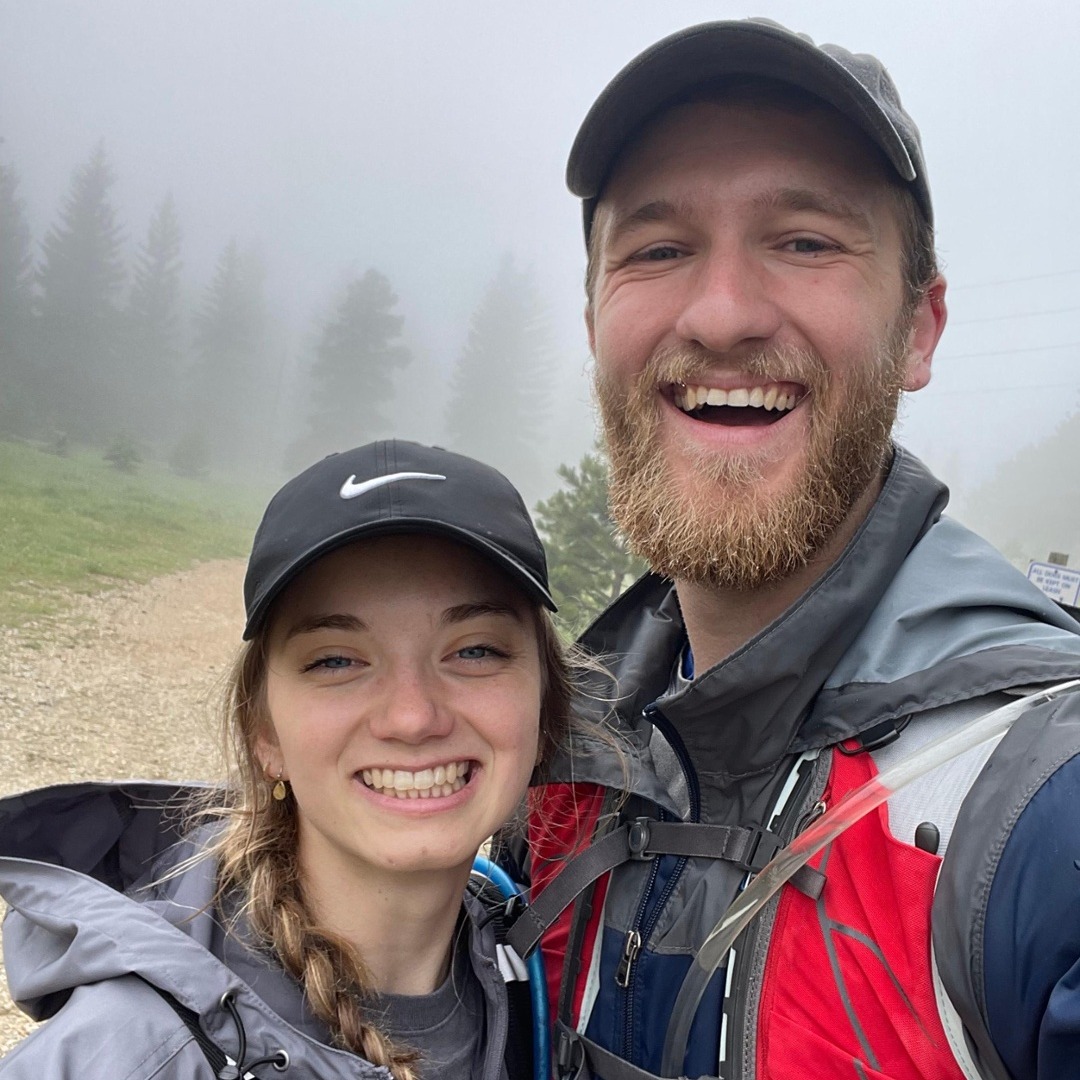 Josie is a 2022 grad from Concordia University, Nebraska with a Bachelor of Science in Education. At LuHi, she'll join our English staff. We introduced her husband, Tim, last week. Josie is looking forward to helping students expand their world while learning how we as Christians fit in. One of her goals is to read a book she's never read before. She shares that she loves Lutheran education and in her free time likes to read, hike, and travel.
Tim Oberdieck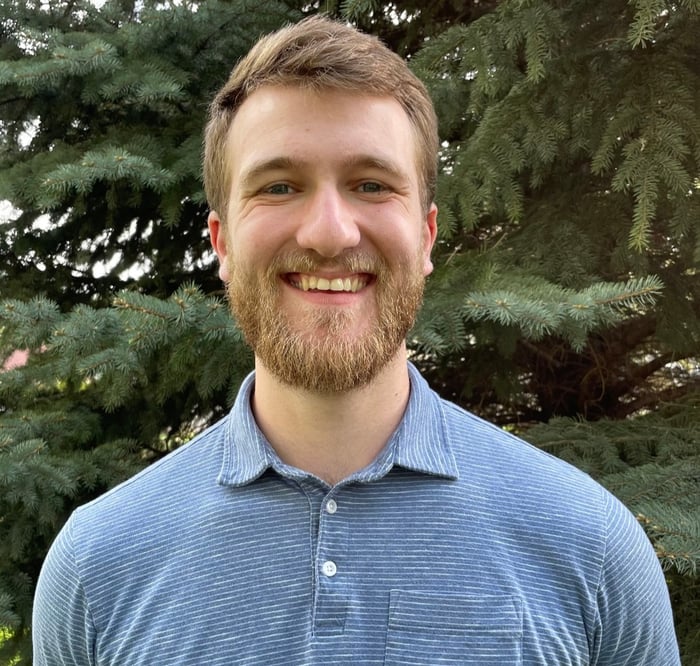 Tim is a recent Concordia University Nebraska grad. He earned his Bachelor of Arts in Christian Education Leadership and Psychology in 2021 and then completed his Director of Christian Education internship at 1C The Sanctuary Church in Columbus, Nebraska.
He is joining the Theology Department and is excited to help students take a critical look at real-life questions as they dive into Scripture. In learning about what God has to say, he hopes to point students to why the life of Jesus impacts how we live today. His goal for the upcoming school year is to grow as a follower of Christ. Tim enjoys biking, lifting weights, reading, and playing an occasional board game in his free time.
Jenna Ritter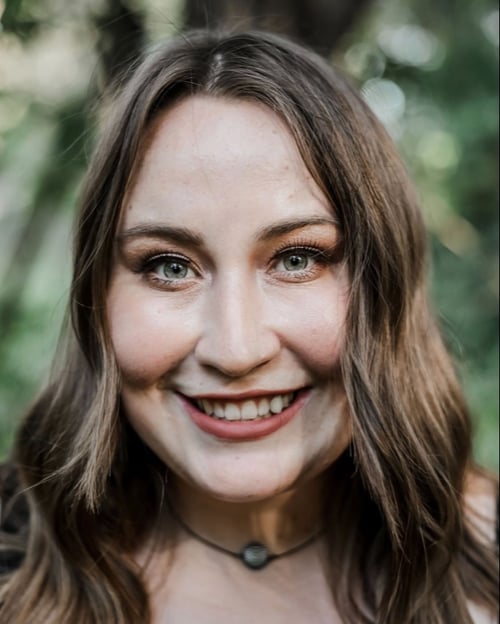 Jenna is joining the LuHi Guidance Counseling Department this coming Fall. She shares that she is looking forward to many aspects of the role but is most excited about building relationships with the students and encouraging them in their faith and identity. Jenna received her BA in Business Administration from Colorado Christian University.
Besides her new role at LuHi, she is also a wedding coordinator on the side. In her free time, she enjoys cooking, baking, hosting dinners and game nights, fly fishing, playing pickleball and volleyball, spending time with friends and family, and volunteering with the kid's ministry at her church.
Hannah Pankow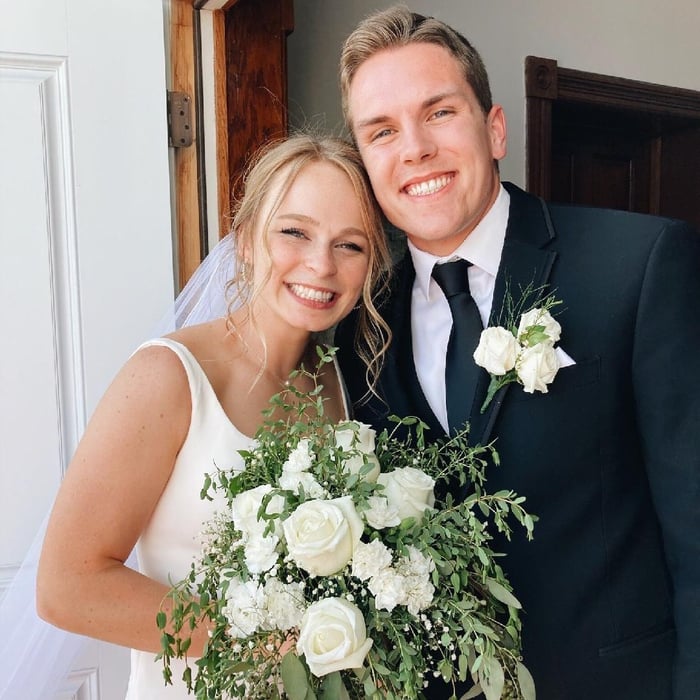 Hannah is another CUNE grad! In 2022, she earned her Bachelor's degree in K-12 Art Education. You may have already seen her around campus when she student taught with the Art Department last semester. Her husband, Ethan, is joining the LuHi staff as part of the math department. She shares that she's "looking forward to cultivating deeper relationships with the students I have already met in the past year from my student teaching experience and growing new relationships with unfamiliar students as well."
One of her goals is to help students build confidence in their art skills and encourage them to try new things. "I am coming into a job that I have never done before, so I am hopeful that I can relate to my students when they are nervous to try something that is a little outside their comfort zone." She enjoys painting, drawing, and creating functional ceramics in her free time. She also loves going on walks with her husband and their new puppy, Winston.
Ethan Pankow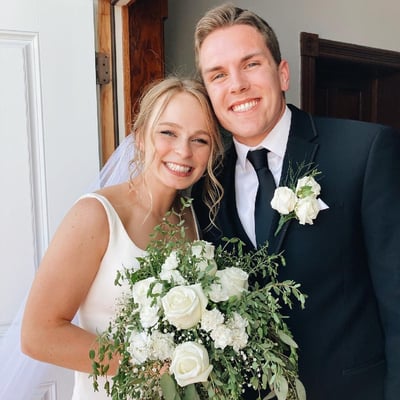 Ethan is another May 2022 grad with his Bachelor of Science degree in Education with an endorsement in Secondary Education Mathematics and his Lutheran Teacher Diploma. He is looking forward to becoming part of the LuHi culture, meeting the LuHi families, and having the opportunity to minister to them. One of his goals for the 2022-20223 school year is to become an integral part of the math department while learning as much as possible.
He enjoys being active and outdoors in his free time. His wife, Hannah, will also be joining us as a new LuHi art teacher!
Nathan Hynum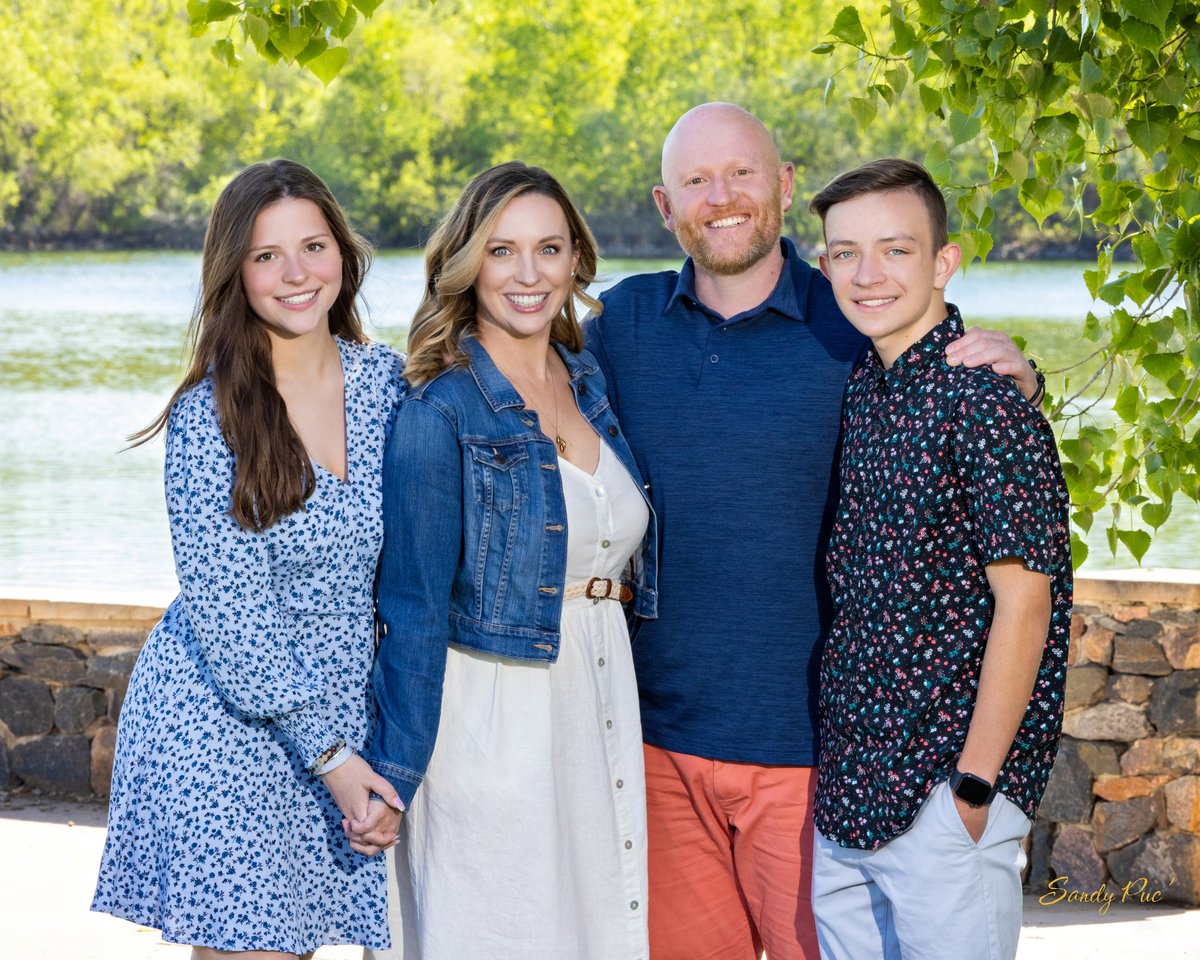 Nathan is joining the LuHi Foreign Language Department and will be teaching French and Spanish. His love of languages runs deep. "One of my favorite Scripture passages is Revelation 7:9, when "every tongue and tribe and nation" join in the worship of the Lamb. This scene captures my love of the diversity in the kingdom of heaven – every culture, every language, and every nation will join in worship! This year, I will have the pleasure of bringing my love of language to LuHi as a French and Spanish teacher. I teach because I am called to teach – I am driven by the thrill of igniting a lifelong passion for learning in my students. I love sharing my joy of knowing Jesus and my passion for foreign languages (with an end of sharing Jesus in the heart language of other cultures)."
Nathan grew up as a missionary kid in a village in Papua New Guinea and spent time as a missionary teacher in Costa Rica as an adult. He graduated from Multnomah Seminary with a Master's Degree in Biblical Studies. He shares that he has had the privilege of traveling to several countries as a missionary - in full and part-time capacities. One of his goals this year is to acquire greater proficiency in French and ASL.
When he isn't studying languages, he also enjoys memorizing Scripture, playing guitar, snowboarding, and paddleboarding. He loves spending time with his wife Jamie and their two children, Kendyl and Caedon.
Ingrid Barlow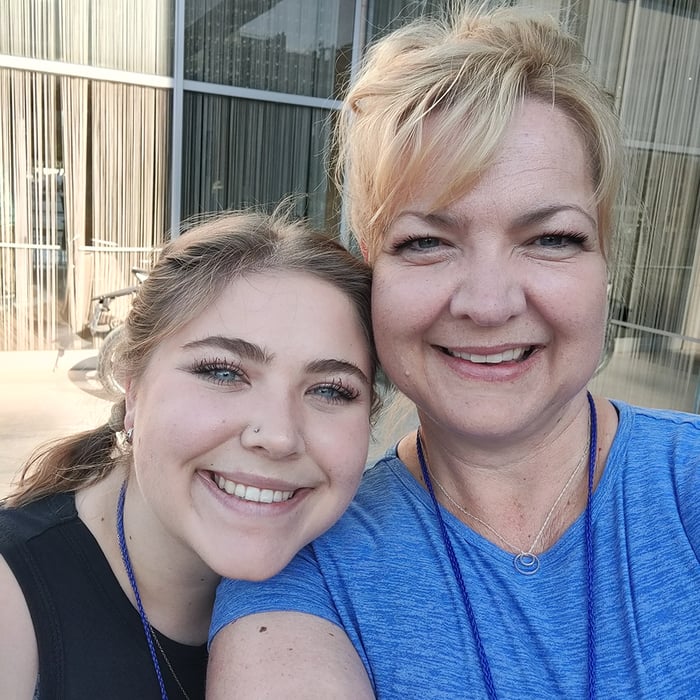 Ingrid is joining the LuHi Science Department as a Chemistry and Anatomy & Physiology teacher. She shares that she loves chemistry, "It's how I see the world." She's looking forward to teaching in a traditional, everyday setting and reworking how she does things. She's also looking forward to meeting the LuHi student body.
After spending two years at CU Boulder taking classes as a Computer Science and Electrical Engineering Major, she transferred to CSU. She earned her bachelor's and master's degrees in Human Nutrition there. She is also a Registered Dietitian and has her teaching certificate from DU. Ingrid has 5 children, including two sets of twins! She enjoys learning new things, hiking, and spending time with friends and family in her spare time.
Nate Smock
Nate Smock attended Hasting College, where he played football before finishing his degree at Metro State University in Denver. His degree is in Exercise Science, and he's currently working toward his master's. Nate joins our team as our new Director of Strength and Conditioning. He shares, "I am looking forward to educating all students on how strength and conditioning can help them achieve their athletic and general fitness goals so they can live a healthy lifestyle and succeed in whatever they desire to do in their future. My goal next year is to show my passion to the Lutheran community and show the students I can be a great mentor to help them all succeed."
Nate shares that he comes from a large, religious family and they have influenced him to impact the community positively. He enjoys coaching football and spending time with his wife and family in his spare time.
Bennett Reisler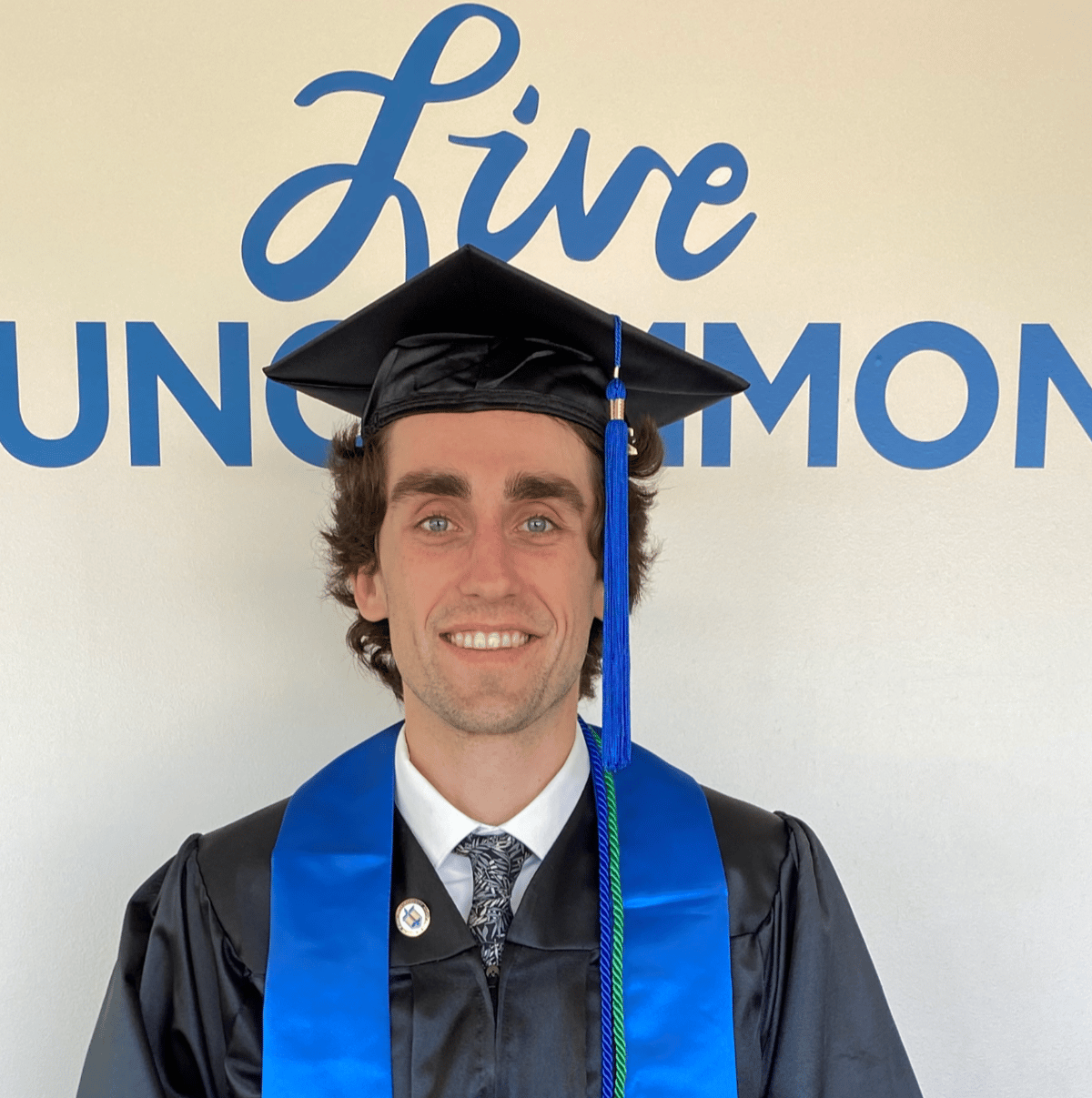 Bennett will join the Theology and Social Studies Departments for the 2022-2023 school year. Fresh out of college, Bennett graduated from Concordia University Wisconsin in May 2022 with his Bachelor of Arts in Secondary Education with an emphasis in History and Broad Field Social Studies. He also earned his minor in Theology.
Something he is looking forward to in the classroom is building relationships with the students and helping the next generation of Godly leaders grow and develop. He enjoys helping students learn more about the past, our world, and God's Word. One of his main goals is to dive into ways to serve students in and out of the classroom. He shares, "I come from a family of educators and coaches who have shaped me and helped me find a passion for sharing the Gospel with students. My mom is a Lutheran grade school teacher, my dad is a high school business teacher, and my older brother is a Graduate Assistant in the Athletics Department at Pepperdine University."
In his free time, Bennett enjoys reading, watching sports, hiking, biking, boating, and both downhill and water skiing.
Madison Beran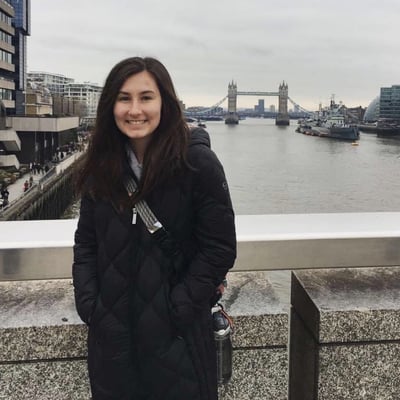 In December of 2021, Madison graduated from Concordia University Nebraska with her Bachelor of Science degree in Mathematics and Education as well as her Lutheran Teacher Diploma. She's joining the Math Department at LuHi. She's looking forward to having her own classroom and group of students so she can get to know them and build strong relationships. She's also looking forward to meeting her coworkers. She shares that one of her main goals for the 2022-2023 school year is to find new ways to get involved in the LuHi community.
Madison enjoys running, reading, visiting new places, and spending lots of time with friends and family in her spare time.
Judy Musick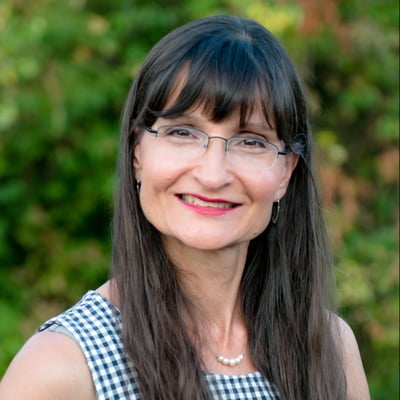 Judy views her move to Colorado as a bit of a homecoming; she lived in Colorado from 4th grade through college. She'll be joining the English Department. Judy graduated from Concordia College in St Paul, Minnesota, with a double major in Engish and Biblical Studies. She's also spent three years in Fukushima, Japan, working as a missionary with the LCMS Overseas Volunteer Youth Mission Program.
Her goal this coming year is to learn the ropes at LuHi so she can "walk the high wire with the best of them." She shares, "Teaching is a wonderful opportunity to connect with students and make positive memories related to learning."
In her spare time, she enjoys traveling, spending time with her children and grandchild, brewing kombucha, and working on her discipleship curriculum.
Thanks for helping us welcome our new LuHi Staffers to our community!