LuHi Senior Yosheb Getachew Headed to Stanford University
LuHi Senior Yosheb Getachew is headed to Stanford University next fall to pursue his degree in neuroscientific research.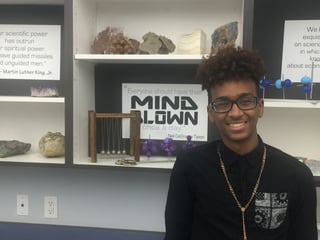 If your student dreams of attending an elite university, LuHi Senior Yosheb Getachew has some advice, "Start everything early. Start looking at the programs, the costs, and the possible enrichment programs in high school right away. Get involved and start fostering connections to build a solid college application and resume."
Yosh says that is the kind of laser focus that it took for him to get accepted into Stanford University. "Every class I took was a stepping stone to where I am now. [LuHi's] entire academics program was fantastic and it really nurtured my love of learning while still balancing heavy workloads and busy schedules."
He also had strong support from the LuHi faculty.
"All of my teachers definitely let me know on a regular basis of my potential, and they all were instrumental in my educational walk. Mr. Blomenberg was especially impactful because he has a fervor for knowledge that just pours into his teaching style. His excitement and passion is infectious and it makes you want to aspire to be great.
I would also have to say that Mrs. Davis was a crucial part of my school career. Her class taught me fundamental habits ranging from essay writing to handling a heavy course load.
Help from administrators such as Ms. Noffze and Ms. Lietzau also helped put me on this path by proctoring and assisting me with the college undergraduate classes I took from Harvard University."
Yosh plans on pursuing his degree all the way up to his doctorate in neuroscientific research. He says he wanted to apply to Stanford because he knew an elite university would be challenging. "I feel as though I have been blessed by God with a strong mind and a fortitude to work tenaciously through whatever circumstances I am placed in. I don't want to squander my gifts but to instead apply them as rigorously as I can. The most academically selective schools in the nation will provide me with the perfect environment to grow intellectually and flourish."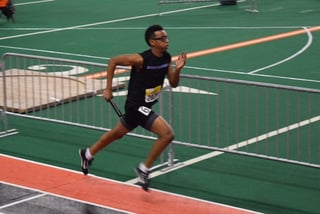 Senior year is a time for reflection on the years spent in high school as well as looking forward to the future. Yosh says he has thought a lot about both.
"Some of my favorite highlights from high school include winning a state championship in track, finding joy in serving the community alongside other students, and learning the discipline to study and work hard for an impressive transcript.
But, I am looking forward to a change of scenery and new adventures after high school. I wanted to attend an out-of-state university. I am ready to see more of the world, or more accurately, more of the country. I'm excited about taking my first steps on this new journey."
As Yosh continues to reflect, he offers up more advice for younger students hoping to attend an elite or Ivy League University:
"Even though freshman and sophomore years are generally easier than junior and senior years, the idea of college and the future should be at the front of new high schoolers minds. Seek out alumni from the schools you wish to attend, and use their experience to help shape your future.
Remember to never lose sight of your goal, to never let anything stand in your way, and to persevere until you have achieved your dream."